The 2017 Chevrolet Camaro ZL1 Breaks the 200-mph Barrier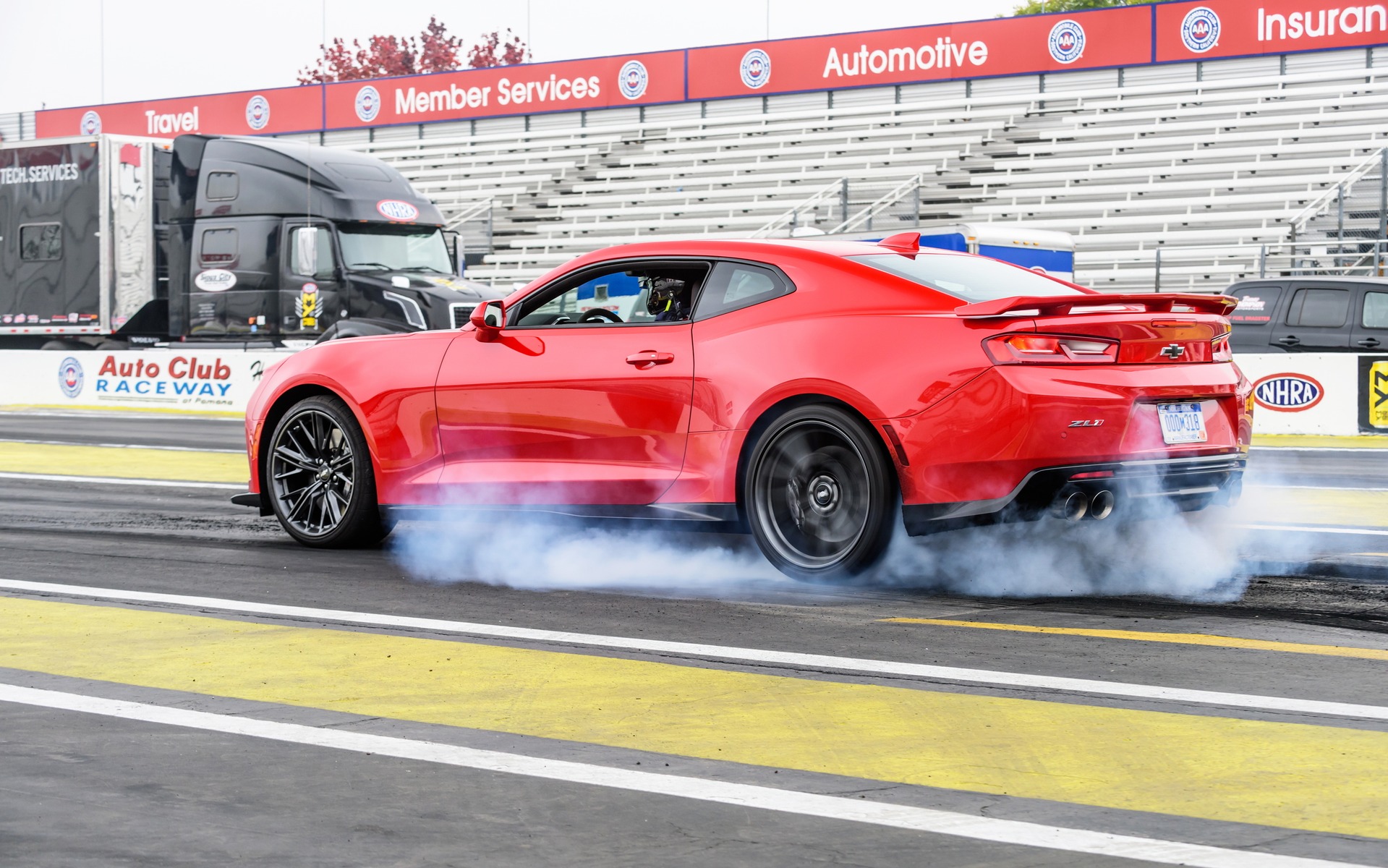 It's the fastest production Camaro ever. Chevrolet brought a ZL1 coupe equipped with a 10-speed automatic transmission at the Automotive Testing Papenburg GmBH proving ground, and reached a top speed of 202.3 mph (323.7 km/h).
Actually, as is the norm for compensating for wind speed, the ZL1 circled the facility's high speed oval in both directions. Against the wind, the Camaro hit an aerodynamic wall at 193.3 mph (309.3 km/h), resulting in an official top speed of 198 mph, or 318 km/h.
The ZL1 was equipped with Goodyear Eagle F1 Supercar 3 tires inflated to 44 psi—P285/30ZR20 up front and P305/30ZR20 at the rear—and was fitted with mandatory safety equipment and data recorders. The rest of the car was bone stock with standard suspension settings, but the automaker pointed out that by adjusting front and rear camber settings, the ZL1 averaged over 200 mph.
The 2017 Chevrolet Camaro ZL1 features a supercharged, 6.2-litre LT4 V8 that develops 650 horsepower and 650 pound-feet of torque, connected to a rev-matching six-speed manual or the aforementioned 10-speed automatic. According to General Motors, the ZL1 can blast from 0 to 96 km/h (0-60 mph) in 3.5 seconds. It's available in coupe and convertible body styles, and is priced from $69,300 in Canada freight and delivery charges.
Share on Facebook