2018 Ford F-150: Finally a Diesel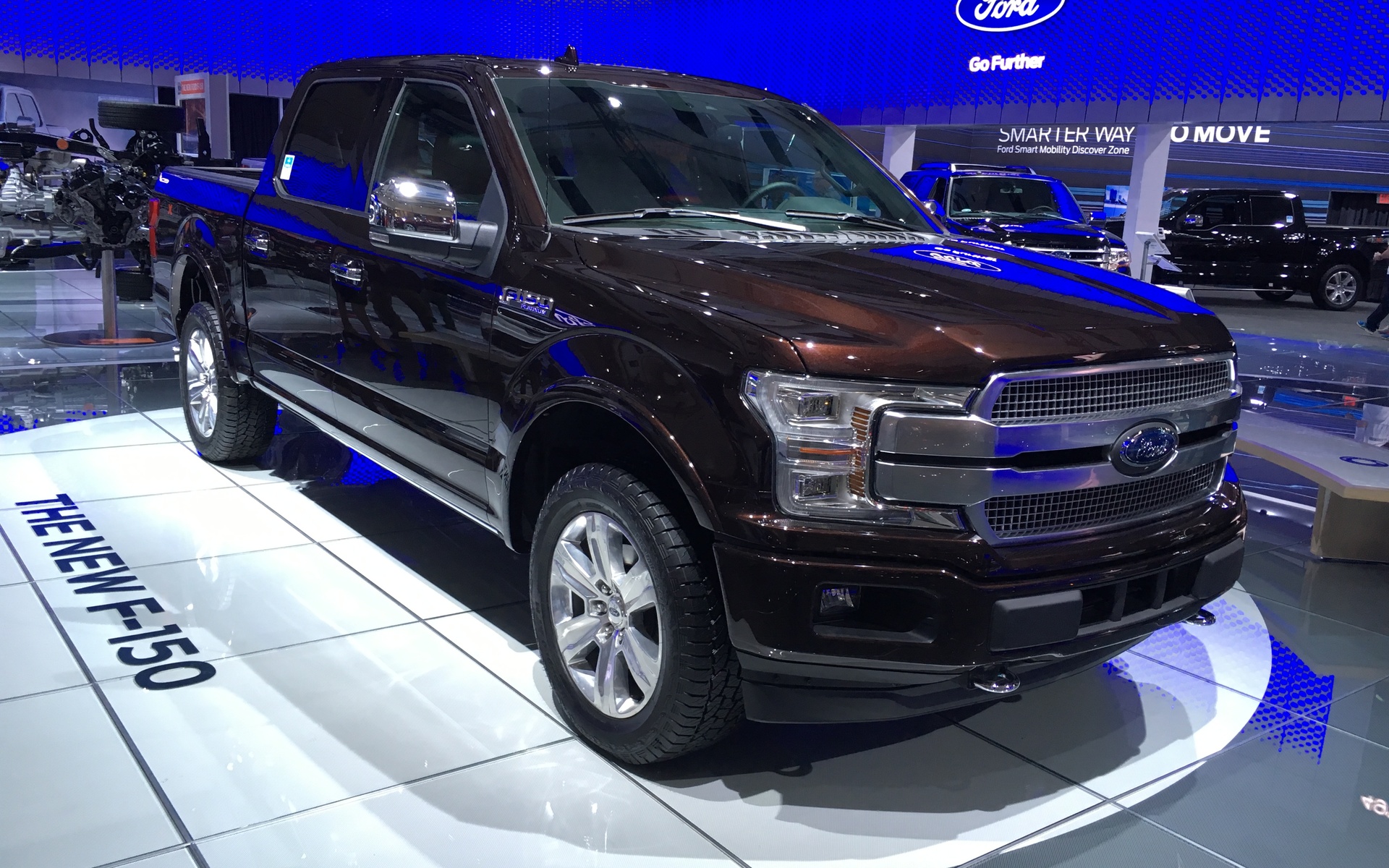 Despite the commercial success of the F-150, by far the best-selling vehicle in Canada and in the United States, Ford keeps improving their pickup year after year to preserve its utter domination. The 2018 edition is on display at the Toronto Auto Show after being officially revealed at the Detroit Auto Show last month.
The Ram 1500 added a small-displacement, turbo-diesel V6 engine a few years ago, and it's become a popular choice with its combination low-rpm torque, good towing capacity and fuel efficiency. General Motors also added a turbo-diesel, four-cylinder engine to the options list of the Chevrolet Colorado and GMC Canyon last year, so Ford couldn't just stay idle, despite offering its twin-turbo, 2.7-litre gasoline V6.
As a result, the 2018 Ford F-150 will gain a 3.0-litre, Power Stroke turbo-diesel V6. The automaker also announced that the 2.7-litre EcoBoost V6 and the naturally-aspirated, 5.0-litre V8 have been revised, and although output hasn't been specified for any one of these three powertrains, they will all be connected to a 10-speed automatic transmission. However, a new 3.3-litre V6 will serve as the base engine, and despite the same figures of 282 horsepower and 253 pound-feet of torque as the outgoing 3.5-litre V6, it should be more fuel-efficient. All engines, including the 3.5-litre EcoBoost V6, will benefit from an auto start/stop feature.
Finally, the F-150 will get revised grille, headlamps, bumpers, tailgate and alloy wheels designs in addition to two new interior colour schemes in uplevel trims. The improved 2018 Ford F-150 will be on sale in the fall of 2017.
Share on Facebook