2018 Jaguar F-TYPE: North-American Premiere in Toronto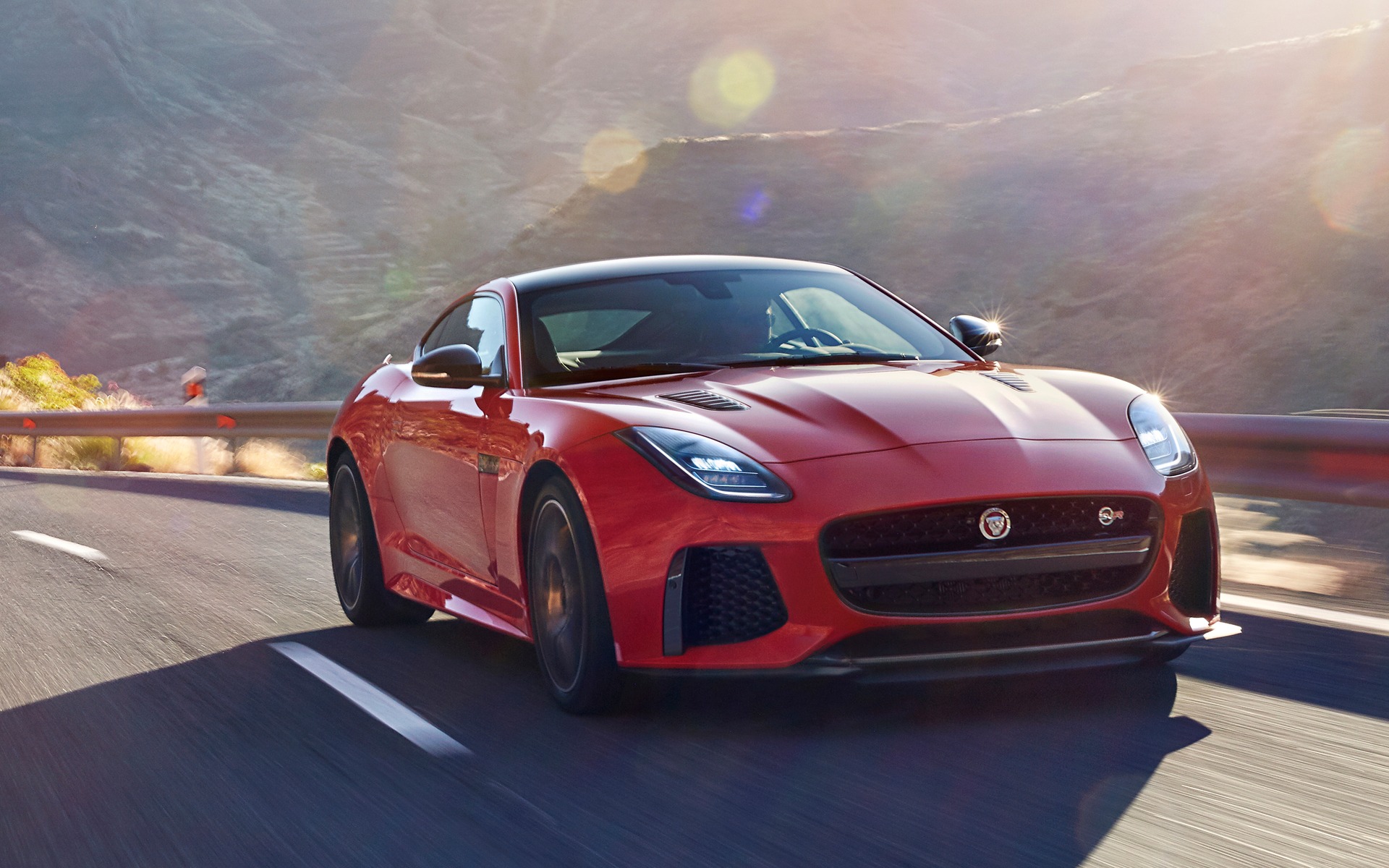 The F-TYPE has evolved quite a bit since its launch just a few years ago. Over time, the Coupe was added alongside the Roadster, both cars gained all-wheel drive and an SVR version appeared with no less than 575 horsepower on tap.
The 2018 Jaguar F-TYPE will make its first North-American appearance at the Toronto Auto Show, and it boasts many enhancements.
The English two-seater sports car will now include the company's InTouch Pro infotainment system as standard. Its interface is more responsive with tablet-like operation. It will also integrate an app called ReRun, developed in collaboration with GoPro, and allows the combination of the vehicle's performance data with the real-time video output of the owner's GoPro camera.
The various trim levels of the 2018 Jaguar F-TYPE should be more easily recognizable thanks to distinct front bumper designs, while full LED headlights will be available as well. Inside, the car gets slimmer and lighter seats, new chrome and aluminum trimmings as well as new colour schemes.
A new version called the F-TYPE 400 SPORT will be offered worldwide, but for one model year only. It will feature the supercharged 3.0-litre V6, tuned to produce 400 horsepower as well as the Super Performance braking system, an adjustable suspension and 20-inch wheels. An R-Dynamic variant, with mostly cosmetic changes, will be available with 340-hp base and 380-hp S versions of the sports car. The 550-hp F-TYPE R will also be back, too.
The 2018 Jaguar F-TYPE will be on sale in the spring of 2017.
Share on Facebook