2017 Kia Niro: PHEV and Rubbing Shoulders with Other Kia Models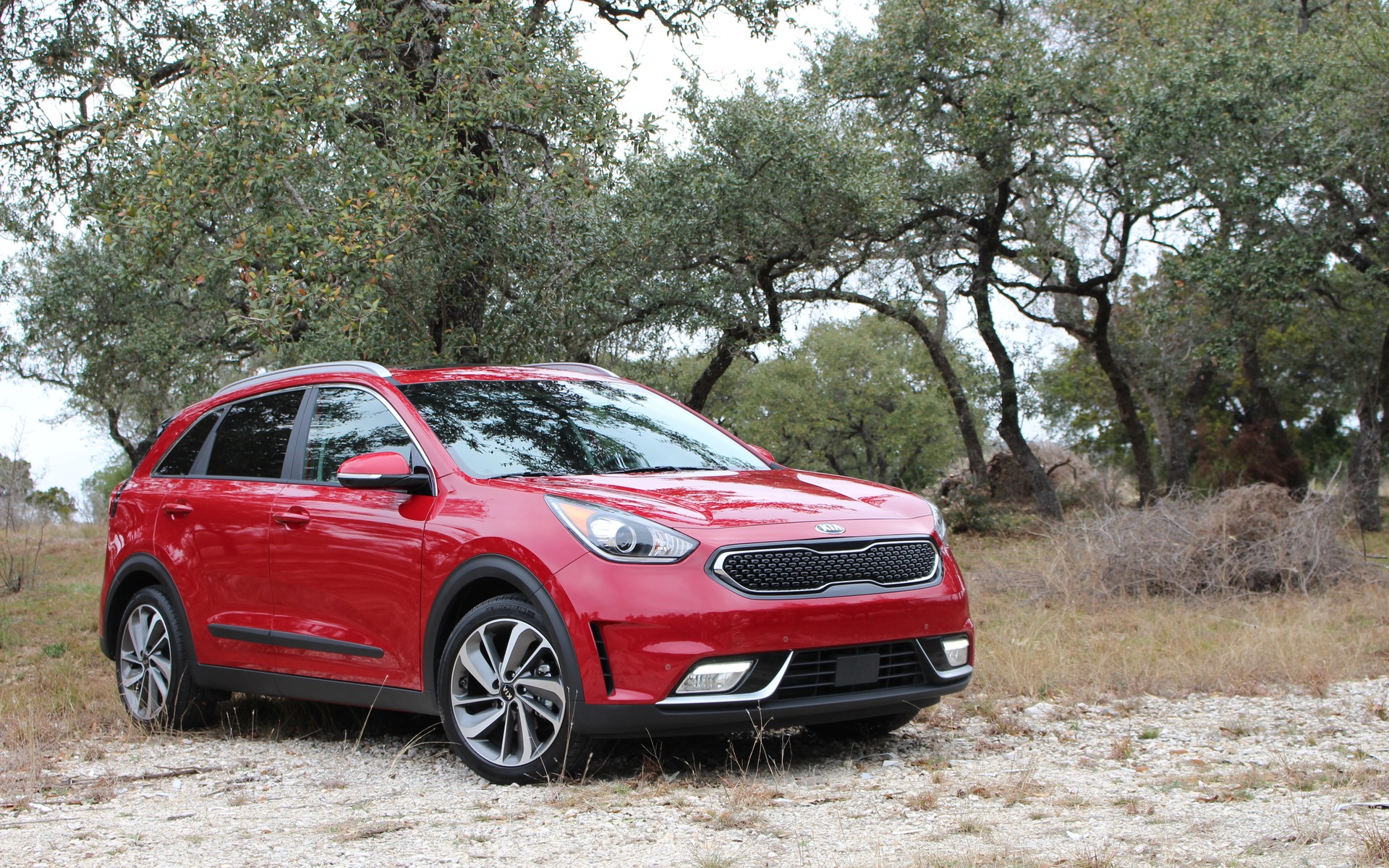 A new little hybrid crossover will soon be on sale in Canada, and as we've mentioned in our review of the 2017 Kia Niro, it will carry a base MSRP of $24,995 before freight and delivery charges of $1,740. Even the base Niro is very well equipped, and has to potential to cause a stir in both the compact-car segment and the subcompact crossover category.
Kia Canada also announced the eventual addition of a plug-in hybrid variant. It will retain the regular Niro's 1.6-litre gasoline engine and six-speed automatic, but its electric motor will be slightly more powerful. While full specs aren't yet available, we can expect a fully electric driving range of about 40 km. It should arrive late in 2017, probably even 2018.
But let's get back to the hybrid Niro. Kia said they're relying on it to pull in new customers, which we call conquest sales in the industry. However, in the $25K to $35K price range, the brand already sells four other small models on the Canadian market: the Soul, the Forte5, the Rondo and the Sportage. Could the Niro unwillingly steal sales away from its brothers and sisters? You bet.
First of all, the launch 2017 Kia Niro could be fatal for the Kia Rondo, whose sales have been swirling downwards for a couple of years now. The Kia Soul's sales figures might also take a hit, even though its volume trim level is priced beneath the Niro's base L variant. The Kia Forte is also struggling, just like most cars in the compact segment, as people are turning towards small SUVs such as the Kia Sportage. The latter probably won't suffer all that much from the Niro's presence.
Having so many similarly sized models in the same price range is something rarely seen in the automotive industry. Kia knows very well that the Niro might cast a shadow on some of their other models, but are pretty confident that many shoppers will be attracted by the vehicle's excellent fuel economy and long list of features for the price.
The Niro will be shooting in all directions, and there might be some collateral damage. We should see some tangible consequences before the end of the year.
Share on Facebook