2017 Ram 2500 Power Wagon: Who and Why?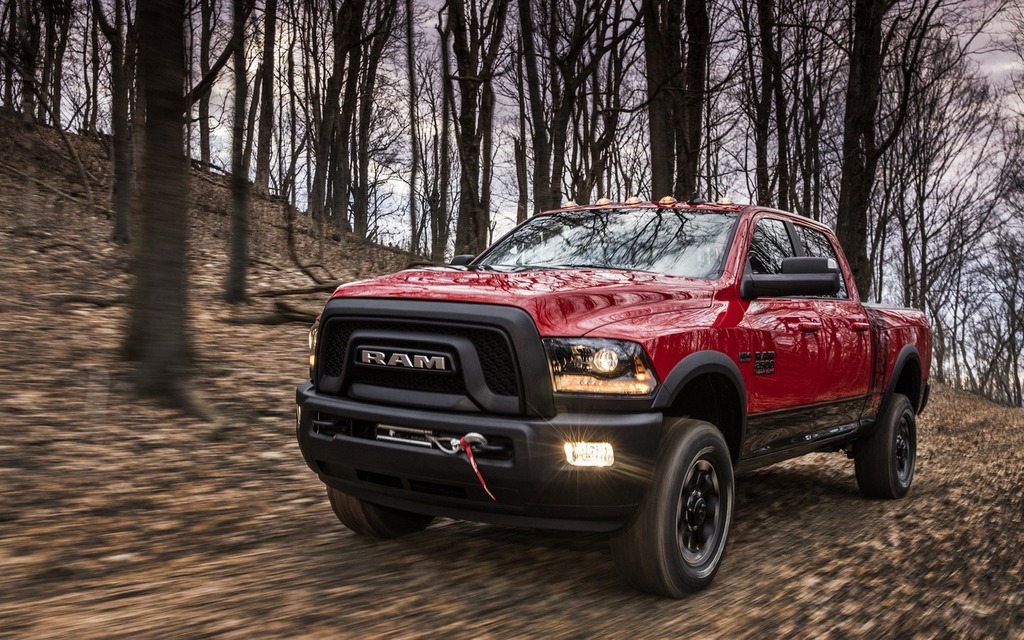 This week, The Car Guide is heading to Sin City, Las Vegas, to get behind the wheel of a very unique vehicle. For the uninitiated, the Ram 2500 Power Wagon is a Ram that boasts a more extravagant style and, more importantly, is an off-roading beast thanks to its oversized LT285/70R17D tires, raised suspension including Bilstein dampers, and a limited slip differential.
You'd think that the model would be a competitor of the Ford F -150 Raptor, but that's not the case because the Ram Power Wagon is offered only in a "heavy duty" 2500 version. It's targeting buyers looking for a pickup that is simultaneously sturdy, sporty and up-to-task when taken off the beaten track. Obviously, the Ram Power Wagon's sales figures aren't exactly in the Honda Civic category.
The Power Wagon is back for 2017, benefiting from the recent makeover of the RAM 2500 and 3500. There's no diesel engine, as the only available mill is a 6.4-litre V8 HEMI. Fuel-efficient it is not, but those 410 horses sure are powerful.
Here's a video of its introduction at last year's Chicago Auto Show.
Share on Facebook