2017 Kia Niro: We're Driving it This Week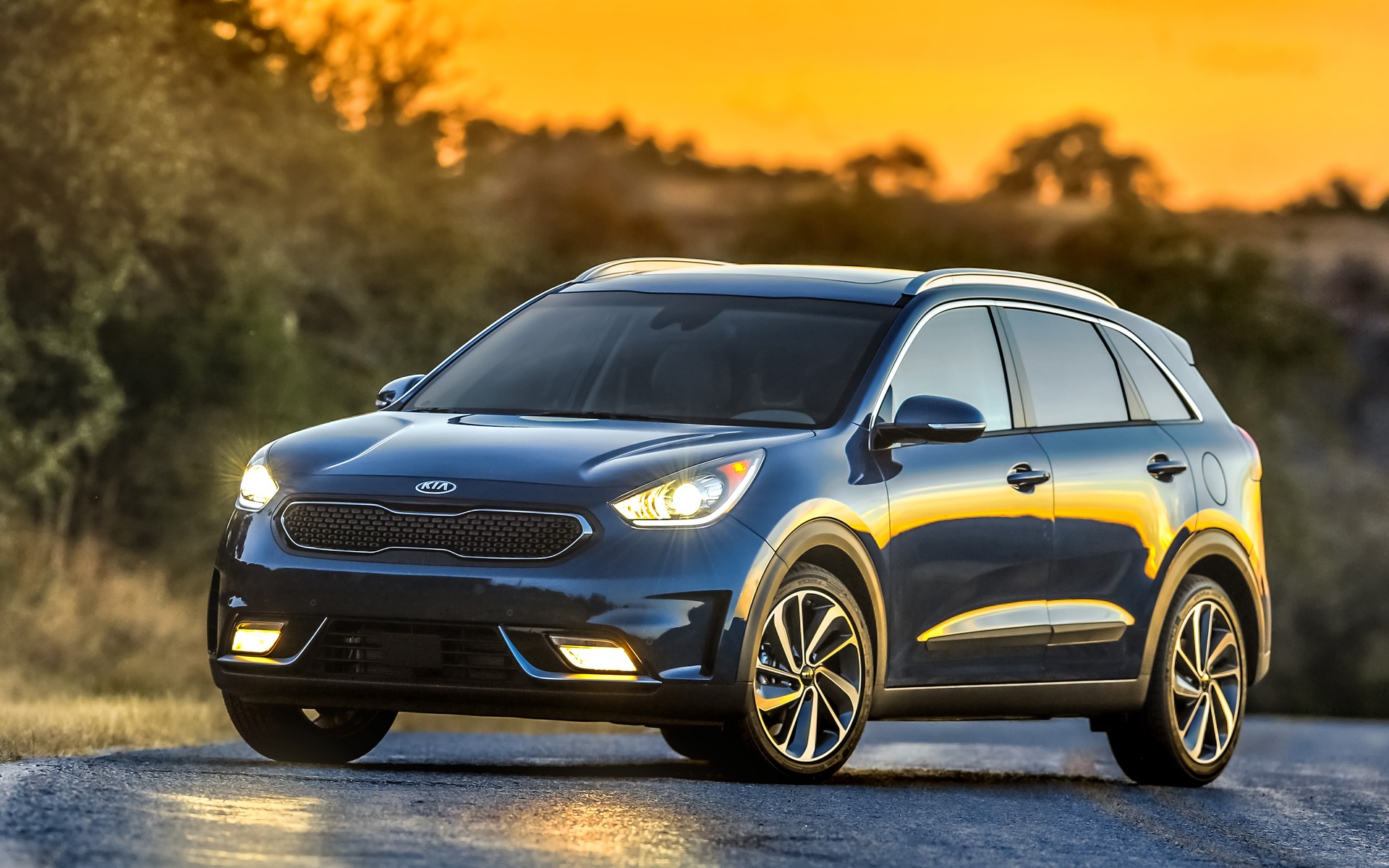 The Toyota Prius is the most successful hybrid vehicle on the North-American market, and that obviously makes a lot of rival automakers jealous.
There's an opportunity for peddling hybrid cars in trendy areas such as California, and Hyundai and Kia are ready to challenge the Prius with a one-two punch. Hyundai will soon be launching the five-door Ioniq, which will be offered in hybrid, plug-in hybrid and fully electric variants. Meanwhile, the Kia Niro hybrid crossover will take on the Toyota Prius v.
The 2017 Kia Niro is equipped with a direct-injected, 1.6-litre four-cylinder engine, an electric motor, a lithium-ion battery pack and a six-speed, dual-clutch automated transmission. Total output is rated at 139 horsepower and 195 pound-feet of torque, which should make performance interesting, especially since the Niro gets a real mechanical transmission and not an electronically controlled CVT. The most efficient version of the vehicle boasts fuel economy figures of 4.5 L/100 km in the city and 4.8 on the highway.
According to Kia, lessons learned from the development of the Optima Hybrid and Soul EV helped engineer seamless integration of the Niro's regenerative system to the conventional braking system. Lacklustre brake feel at city speeds is often a downside to hybrid vehicles, so we'll see if they have found out a way to eliminate that.
Kia is also flaunting the Niro's versatility, thanks to its hatchback design, flat load floor and spacious cabin. It will be on sale in Canada this spring, and The Car Guide is heading to Texas for a first drive of this stylish gas-electric urban crossover.
Keep your eyes peeled for our first-drive report on the 2017 Kia Niro, which will be published in a few days.
Share on Facebook