Volkswagen I.D. BUZZ Concept: Creating what its Name Suggests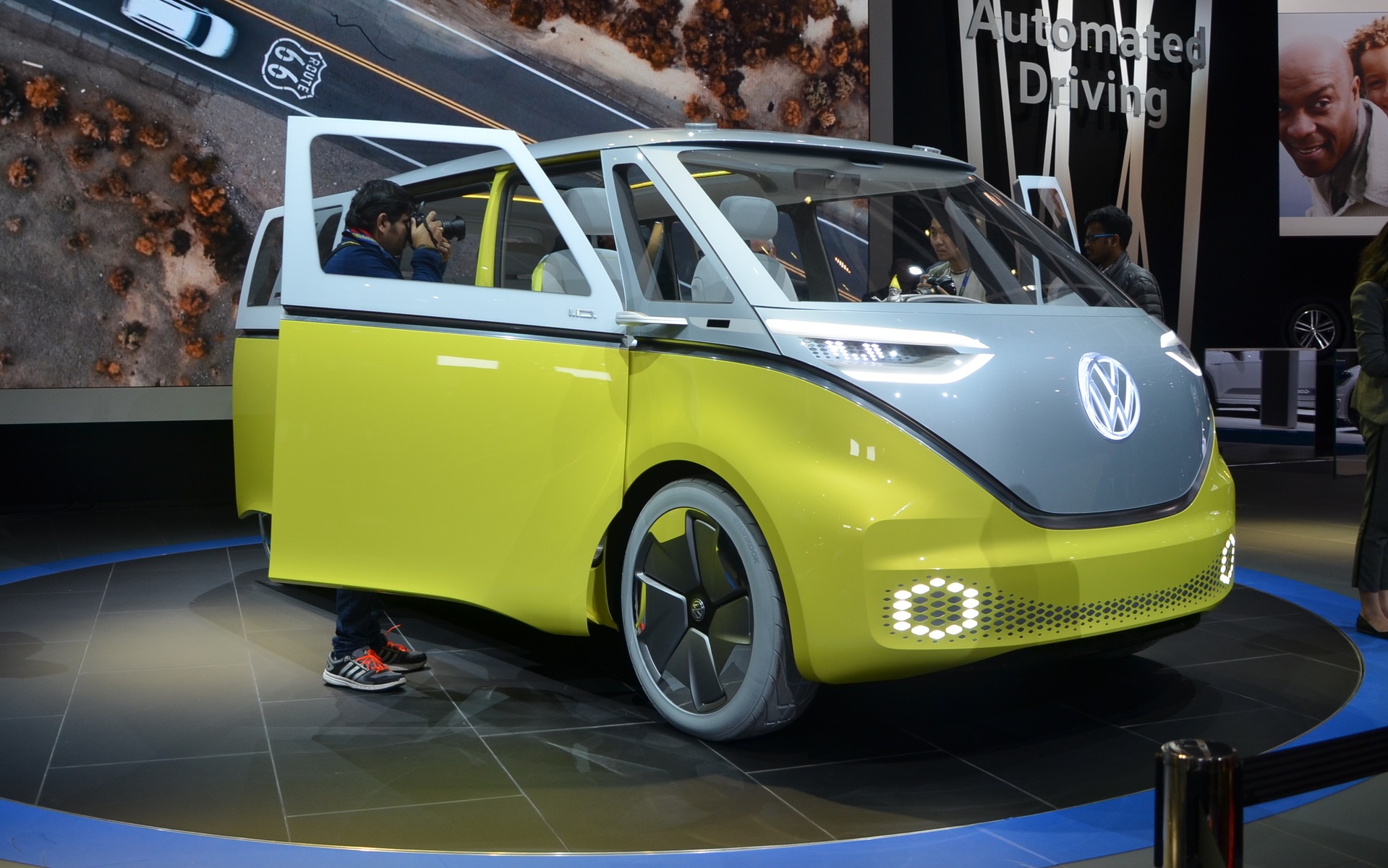 A few years ago, Volkswagen has unveiled the Microbus Concept, a lovely styling exercise inspired by the famous Type 2 (also simply called Bus) of the 60s and 70s.
At the Detroit Auto Show, the German brand is revisiting its Type 2 once again with the I.D. BUZZ Concept. It's basically a cute compact electric minivan that's capable, according to the automaker, of a driving range of 270 miles (434 kilometres). It includes a motor up front and one at the rear, producing a combined 369 horsepower, meaning the vehicle benefits from all-wheel drive, and can seat up to eight passengers. Its 111-kWh battery pack can be recharged at 80% of its capacity in 30 minutes using a Combined Charging System. Volkswagen claims the vehicle can accelerate from 0 to 96 km/h (0-60 mph) in about five seconds.
In fully autonomous mode, called I.D. Pilot, the BUZZ allows its "driver" to turn his or seat around and discuss with other passengers. In addition, driving information projected onto the windscreen by the head-up display will benefit from virtual reality technology.
By presenting the I.D. BUZZ Concept, Volkswagen is also announcing its electrification strategy that will begin in 2020 with a new, dedicated platform. At that time, a new generation of connected and electric vehicles will appear on the market. Volkswagen is expecting to sell a million of these vehicles annually from 2025 onwards.
Good luck to them.
Share on Facebook