2017 Rolls-Royce Ghost and Wraith Black Badge: Dark Matter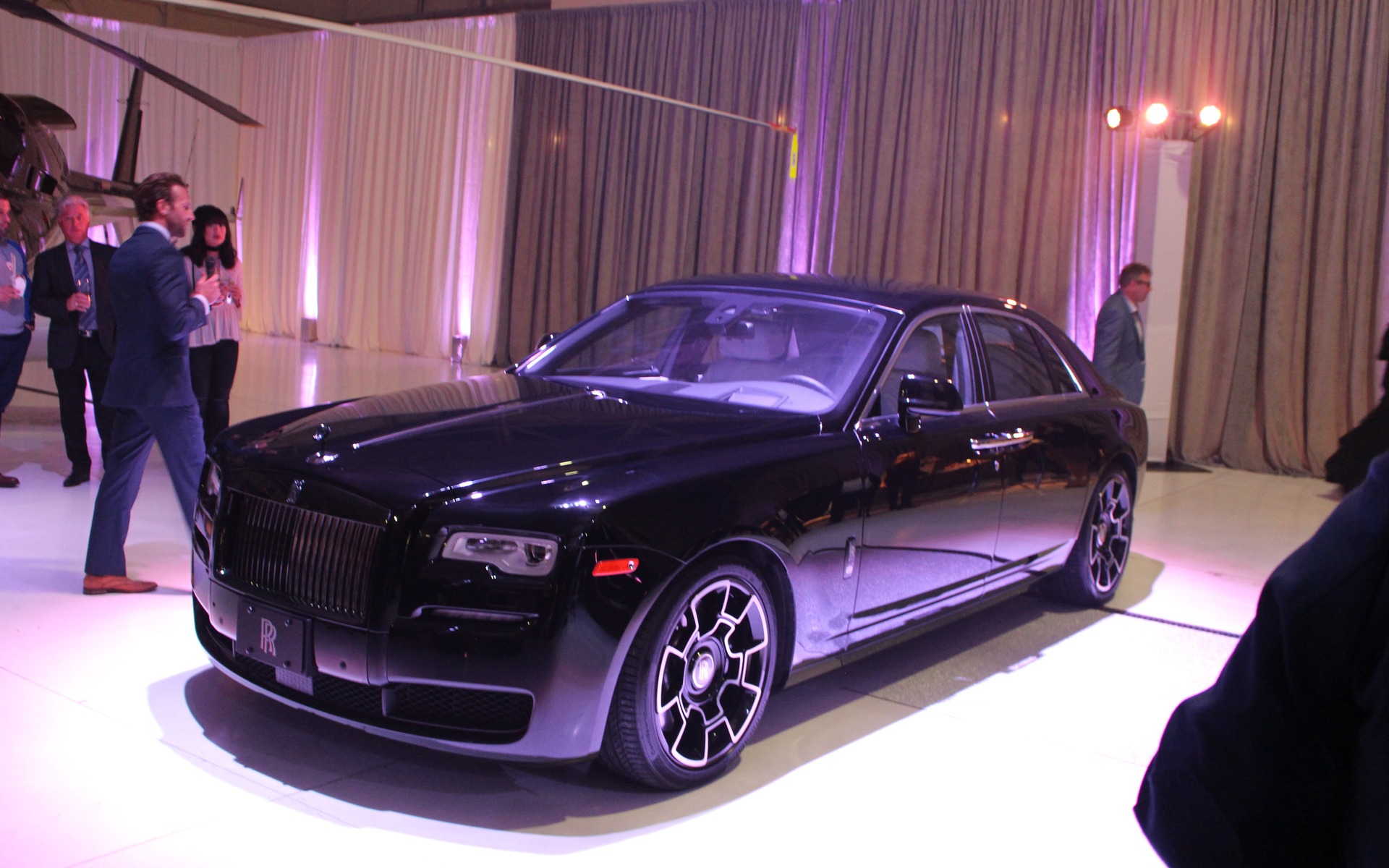 Rolls-Royce offers a selection of 44,000 colours on their models, yet the big news this year for the Ghost sedan and the Wraith coupe is the addition of a variant that emphasises none of them. Remember, black is not a colour, but the absence of light.
The 2017 Rolls-Royce Ghost Black Badge unveiled at a private event in Montreal last week, hosted by the city's dealership, as well as the 2017 Rolls-Royce Wraith Black Badge, take a slightly different approach to how the company usually trims its products. A younger clientele has been expressing interest in RR cars in the past few years, and it's important to cater to their desires for something truly unique and more exclusive.
Black Badge models evoke certain changes in the company's traditional elements, such as the logo, the Spirit of Ecstasy and the Parthenon grille. These brand icons have changed very little over time, and as an example, the Flying Lady has been made with gold, silver, crystal and stainless steel over the years. Some buyers have even requested her to be bejewelled or lit.
However, it's the first time she's dressed in black. In addition, the double R badge finish has been inverted, switching to silver on black instead of the other way around, and dark chrome is used for the grille surround, the trunklid trim and the exhaust tips. The Black Badge cars also get wheels made of a mix of carbon fibre and aluminum that, according to Rolls-Royce, took four years to engineer. The black paint is a multi-layer process that involves a lot of polishing by hand. This results in a "deep, dark and intense" paint job. Ironically, Black Badge buyers can ultimately skip the black paint and choose any colour.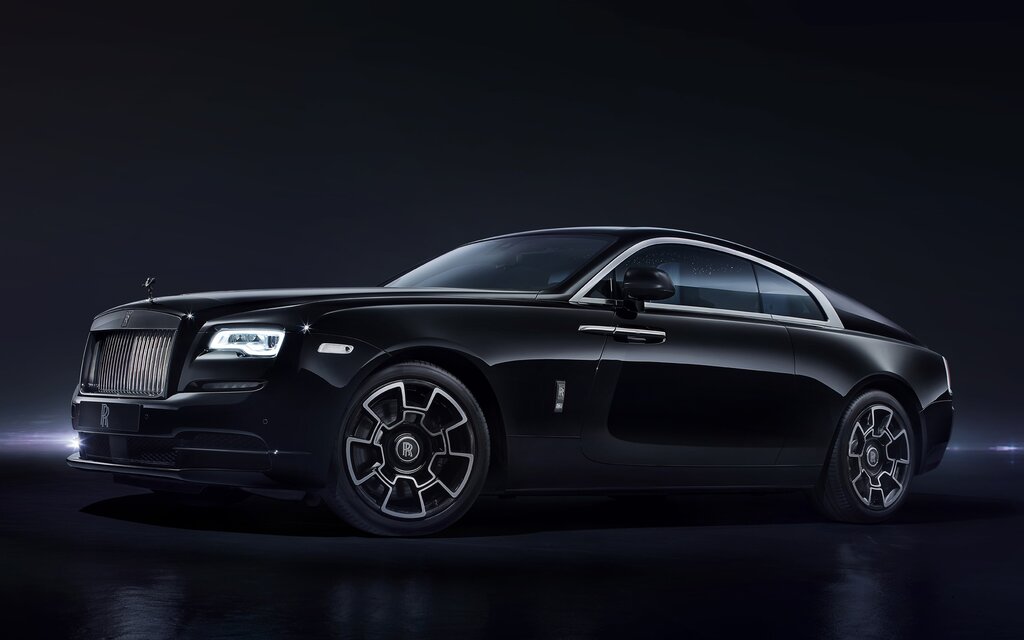 The dark treatment also applies to the cars' cabins. RR is really proud of the interior trim, created from an aluminum-threaded, carbon fibre composite. Metal threads 0.014 mm in diameter are sewn together, then bonded with carbon fibre, then covered in six coats of lacquer, then hand-polished for a lustrous finish. It looks great, of course, although explaining the process is a little more impressive than the result itself.
Why is there an infinity symbol on the dash and embroidered in the upholstery? Long story short, it honours Sir Malcolm Campbell's braveness back in the 1930s, when he set land and water speed records in Rolls-Royce powered vehicles. On his record-setting watercraft, the Blue Bird K3, there was an infinity symbol on its hull. Just like Campbell, Black Badge buyers' "attitude to apparent limits is to challenge or ignore them."
Last but not least, there's more power under the hood. The 2017 Rolls-Royce Ghost Black Badge is equipped with a twin-turbo, 6.6-litre V12 that develops 603 horsepower, up by 40 compared to the "regular" Ghost, while torque climbs from 605 to 620 lb.-ft. The eight-speed automatic transmission is also reprogrammed for enhanced responsiveness. According to the manufacturer, the Ghost Black Badge can accelerate from 0 to 100 km/h in 4.8 seconds. Not bad for a 2,490-kg (5,500-lb.) sedan.
The 2017 Rolls-Royce Wraith Black Badge boasts the same engine as the Ghost, and is about 50 kg lighter. However, output is rated at 624 hp—unchanged compared to the "regular" Wraith—while torque rises to 642 lb.-ft. Zero to 100 km/h takes 4.5 seconds, says RR.
There isn't a limited allocation of Black Badge cars for Canada, although buyers will likely have to wait a few months for their prized possession to be built and shipped. However, these cars don't come cheap—obviously depending on who you ask—and they both cost about $51K more than their "regular" counterparts. The Ghost Black Badge carries a base price of $399,925, while the Wraith Black Badge has a base price of $411,200. Needless to say, "base" isn't a word we should associate with Rolls-Royces, as no one orders a no-options car.
Share on Facebook