A Volvo V90 for the Swedish Police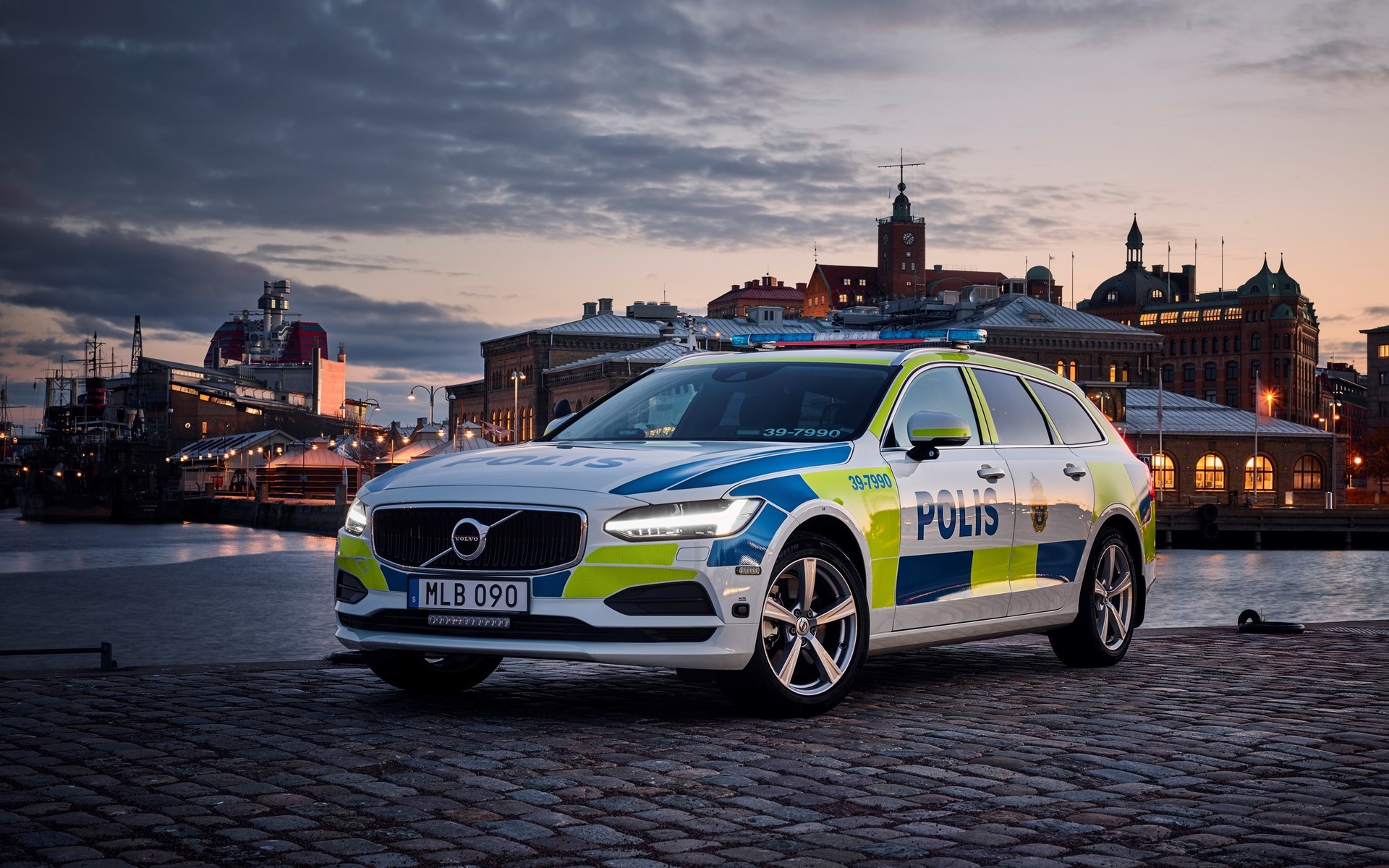 Early in 2017, the Swedish police force will take delivery of an all-new patrol car, the 2017 Volvo V90 wagon.
According to the manufacturer, their V90 not only passed the rigorous driving tests conducted by Swedish police, but it obtained the highest rating to date. Since police cars are also considered as workplaces in that country, the tests include scoring in areas such as performance, comfort, quality and cockpit ergonomics.
Dynamic driving tests are also performed, such as braking, clearing an obstacle course and high-speed emergency manoeuvres. Overall, the V90 obtained a score of 9.2 out of 10.
To prepare a 2017 Volvo V90 for police duty, the automaker reinforced the chassis and made it more dynamic, while the brakes and the suspension were upgraded as well. Obviously, the car was stuffed with the necessary equipment and communication devices required for work. The police version of the V90 will be offered in markets worldwide.
The Swedish police picked up its very first Volvo patrol car back in 1929.
Share on Facebook