2017 Nissan Rogue One Star Wars Limited Edition: With Bonus Death Trooper Helmet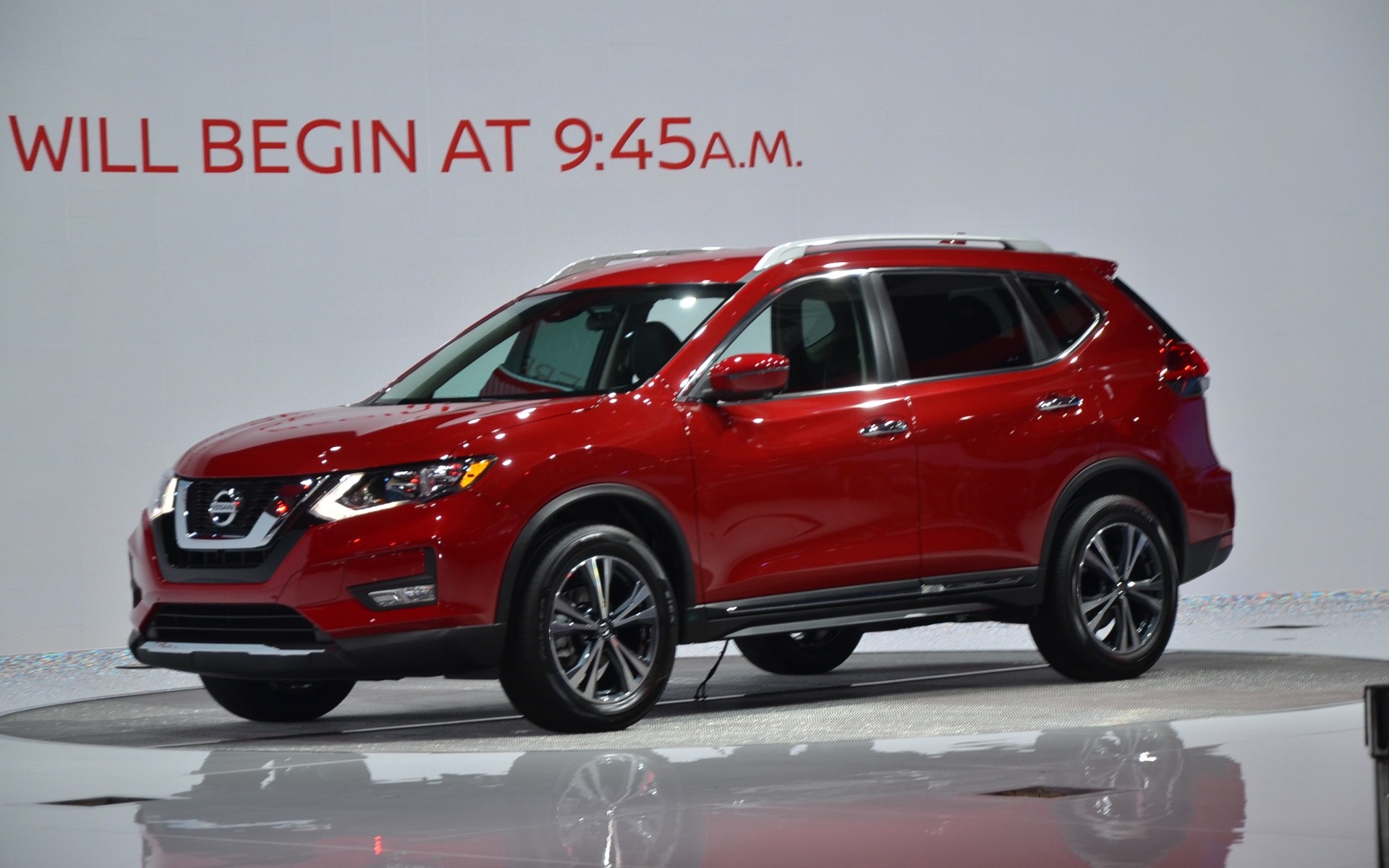 LOS ANGELES, California – With a Hollywood-like touch, Nissan is launching a marketing campaign to sustain interest in its Rogue SUV, refreshed for 2017. A total of 5000 units of the Nissan Rogue One Star Wars Limited Edition will be sold in The United States, and 400 will hit the Canadian market. They will be available in a choice of only two colours, Empire black or rebellion white. In addition, this special version is decorated with several styling elements on its bodywork and inside its cabin, reinforcing its association with the famous movie series. It will also include a full-size replica of a Death Trooper helmet…
The Rogue One Star Wars Limited Edition is based on the SV trim with panoramic sunroof, all-wheel drive and LED headlight clusters. The front grille, the side skirts, the roof rails and the door handles are finished in black, while "Rebel Alliance" and "Galactic Empire" logos are added to the vehicle, in addition to "Star Wars" and "Rogue One" logos.
The cockpit, only available in grey, includes many unique elements such as door sill plates with illuminated "Star Wars" logos and cupholders with the "Galactic Empire" and "Rebel Alliance." No lightspeed feature on the program here, as all these special-edition units are equipped with the same 2.5-litre, four-cylinder engine that develops 170 horsepower and 175 pound-feet of torque, connected to a continuously variable automatic transmission with Sport and Eco modes.
"The Nissan Rogue and the first Star Wars standalone movie share more than just a name. The Star Wars film franchise has pushed the boundaries of technology since the debut of the original episode nearly 40 years ago," said Jeremy Tucker, vice president, Marketing Communications & Media, Nissan North America, Inc. "Nissan is doing the same with its industry-leading cars, trucks and SUVs like the new Rogue – our most advanced Rogue to date – so it's natural that the two join forces."
All buyers have to do is to choose their allegiance…
Share on Facebook