The Lamborghini Huracán Spyder Goes Rear-wheel-drive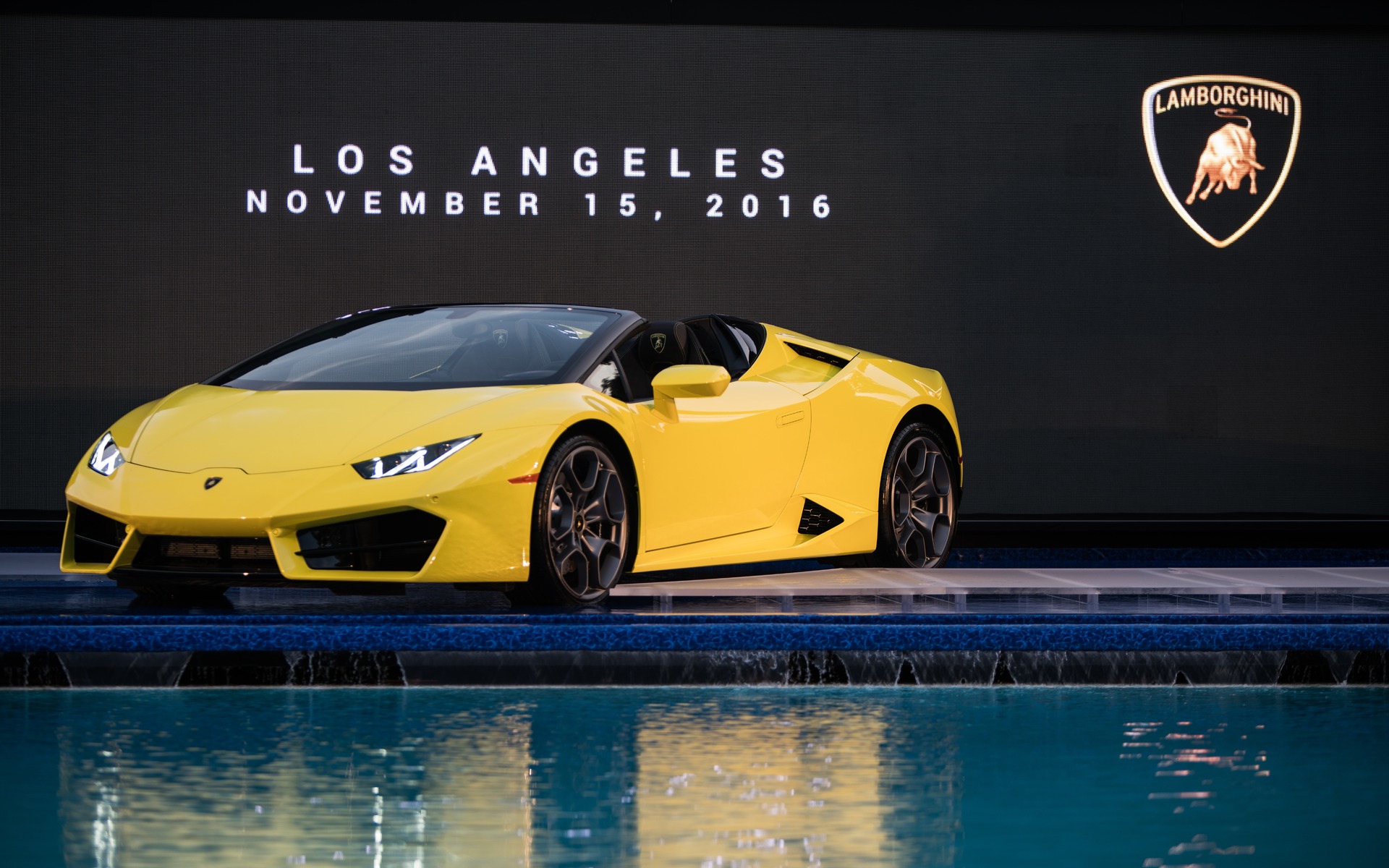 Italian supercar creator Lamborghini unveiled the droptop version of the Huracán last year at the Frankfurt Auto Show, and now it's time for a RWD version to make its appearance in Los Angeles. It will be on sale in the beginning of 2017.
It can be distinguished from the all-wheel-drive Huracán by its slightly redesigned front and rear sections, while Pirelli P Zero tires have been developed specifically for the rear-drive variant. Removing the front-end drivetrain results in a weight reduction from 1542 to 1509 kilograms, while weight distribution shifts from 43/57% front/rear in the AWD Spyder to 40/60. Obviously, steering and stability control system calibrations have been modified to enhance the driving experience of the rear-drive car.
The 2017 Lamborghini Huracán RWD Spyder is equipped with a 5.2-litre V10 engine with cylinder deactivation and a seven-speed, dual-clutch automated gearbox. Output is set at 580 metric horsepower and 398 pound-feet of torque, 30 horses less than in the AWD version. The dash from 0 to 100 km/h is pegged at 3.6 seconds (0.2 more than in the AWD Spyder) and top speed reaches 319 km/h.
The Huracán Spyder's top can be open or closed in 17 seconds, even while driving at speeds of up to 50 km/h.
Share on Facebook