2017 Chrysler Pacifica Hybrid: We're Driving it This Weekend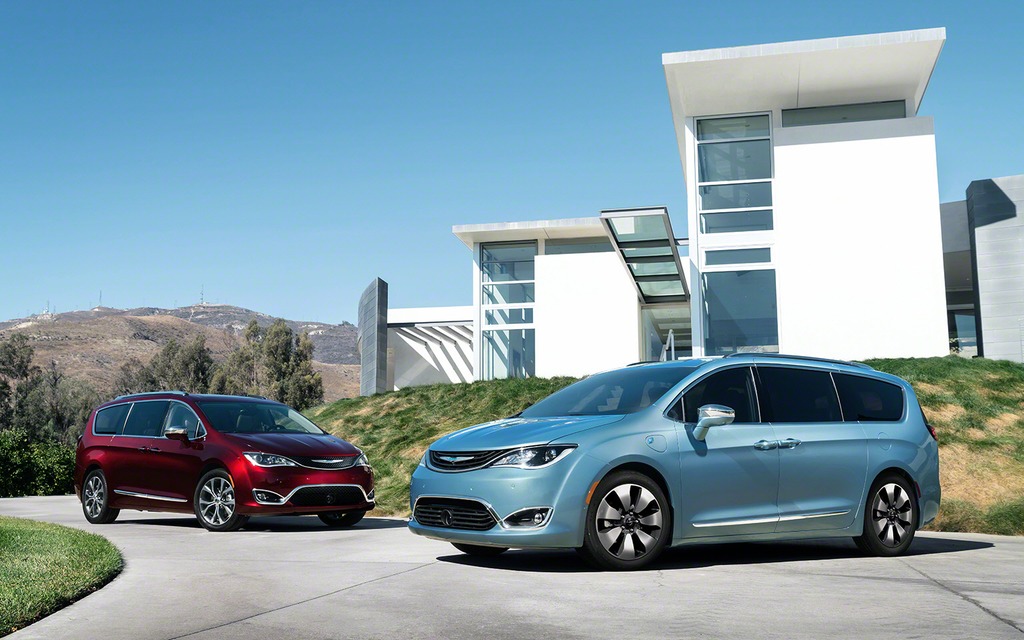 When Fiat Chrysler Automobile unveiled its all-new Pacifica minivan last January, the manufacturer announced that a plug-in hybrid version will also be introduced, a first in its segment.
As we all know, it's an unloved market segment, since consumers prefer sticking to fashionable SUVs than the "Soccer Mom" demeanour of a minivan. However, FCA still believes in the potential of the vehicle it popularized more than 30 years ago, and its versatility remains unmatched.
We'll finally be able to get behind the wheel of this plug-in hybrid version they talked about, as The Car Guide will be heading to California this weekend to drive it and find a power outlet to plug it into. Yes, we tiresome yet tireless journalists work day and night to provide you with all the necessary information in order to make a sound decision on your next vehicle purchase. Even if that means working on Saturday and Sunday.
But we digress.
Like the conventional version already on sale, the 2017 Chrysler Pacifica Hybrid will feature a 3.6-litre V6 engine, but also two electric motors, a 16-kWh lithium-ion battery pack and an electrically variable automatic transmission, or EVT. Combined output hasn't yet been announced, while projected fuel economy is set at 2.9 Le/100 km, according to the manufacturer. The fully electric driving range is estimated at 48 kilometres, while the charge time on a 240-volt outlet should be about two hours.
Have a nice weekend, relax and stay tuned early in the week for our first report on the 2017 Chrysler Pacifica Hybrid.
Share on Facebook