2016 Ram
ProMaster City

: Big Parcel in a Small Box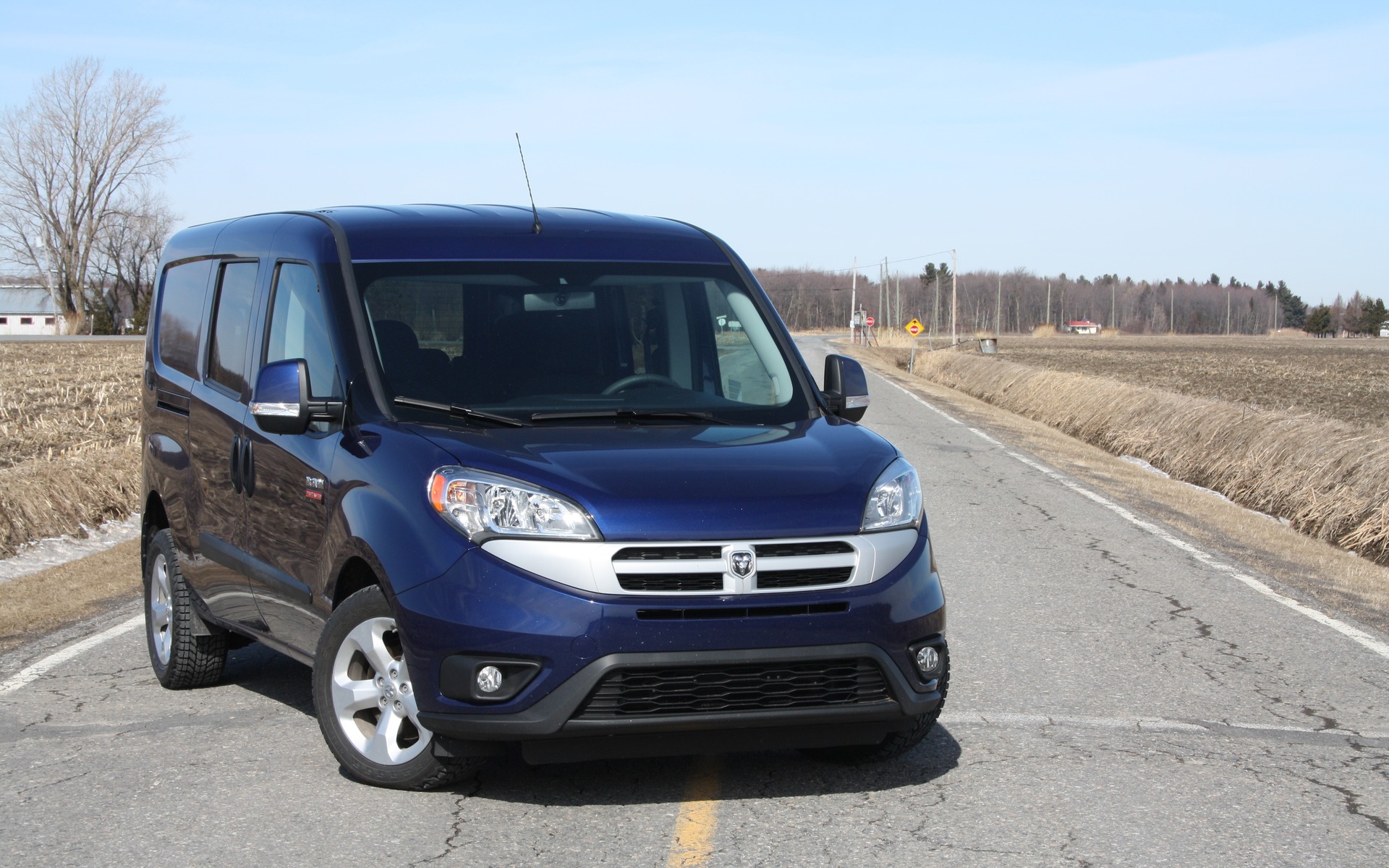 Strong points

Class-leading cargo volume
Good performance
Decent ride and handling

Weak points

Unproven reliability of the automatic transmission
Expensive for a family vehicle
Modest equipment list compared to a minivan or an SUV
Full report
Once again, FCA's Ram Truck division thumbed through Fiat's commercial vehicle pamphlet, looking to widen their product portfolio. After choosing the full-size Fiat Ducato cargo van and renaming it the ProMaster, they picked the Fiat Doblo as a basis for the smaller ProMaster City.
Not a bad move, as the Doblo has been available in its current form in other countries since 2010, so any teething problems have been fixed since then. It received a facelift in 2015, coinciding with the launch of Ram's new compact truck, which competes with the Ford Transit Connect, the Nissan NV200 and the Chevrolet City Express. Like the Ford, cargo and passenger versions are offered, and it's the latter we tested.
The 2016 Ram ProMaster City is equipped with FCA's widespread 2.4-litre four-cylinder engine as well as the widely criticized nine-speed automatic transmission, provided by German supplier ZF. The 178 horsepower on tap is fine for commuting both around town and on the highway, while the gearbox keeps engine revs to a minimum.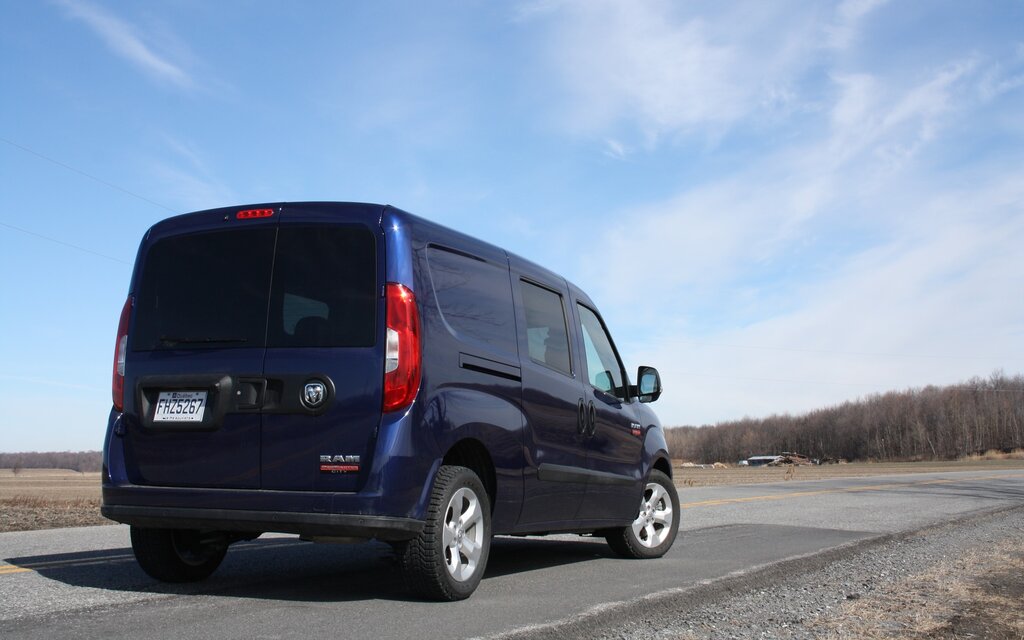 Complaints about said transmission mainly concern harsh gear changes, and during our test, it happened once or twice. Another issue here is although it has nine gears to play with, we never saw it actually upshift to number nine. Even on the highway, we tried to reach it using the manual mode, but the transmission ignored us. Let's just say it's a work in progress.
Nevertheless, it helped the ProMaster City deliver a fuel economy average below 10 L/100 km, which is good. Reduced fuel consumption is the whole point of selling these small cargo vans anyhow, compared to what was available on our market a few years ago, such as the gas-swilling Ford Econoline and Chevrolet Express/GMC Savana cousins.
The little Ram boasts a flat load floor and wide-opening rear doors, so stuffing it with gear or a wood pallet with merchandise stacked on it is a piece of cake. It's got the highest payload rating and the highest cargo volume in its class, although the Ford is pretty close, while the Nissan and the Chevrolet are not that far behind. There's more cargo space in the Wagon version than in most midsize SUVs. Towing capacity is rated at a decent 2000 lbs.
The 2016 Ram ProMaster City has the widest turning radius in its class, but manoeuvring the vehicle through the urban jungle is fairly easy, and we also benefit from good outward visibility up front. Wagon versions feature a three-passenger bench seat in the back, which can flip up and rest against the front seatbacks to maximise cargo space, but it can't be removed. If we're a professional that needs such a vehicle for everyday work, but we also have children to pick up from the day-care centre, it's an interesting compromise.
On the other hand, the ProMaster City won't double as a minivan or an SUV. Its utilitarian aspect obviously prevents it from being a comfortable family hauler for road trips, although bringing the kids to hockey practice couldn't be easier, because all their equipment will easily fit in back.
The 2016 Ram ProMaster City starts at $29,995 before freight and delivery charges for the base ST Cargo Van; the Wagon version with the back seat costs $1,000 more. For the daily grind, there are also some enjoyable comfort and convenience features, as long as you tick a few option boxes on the ST or move up to the SLT trim. That includes a Uconnect 5.0 infotainment system, Bluetooth connectivity, heated front seats and cruise control. However, adding navigation costs a hefty $1,200 extra, while a rearview camera with backup sonar is another $700. Our loaded SLT Wagon tester rang up $35,565 on the cash register.
That's a lot of dough, although a similarly-equipped Transit Connect XLT Wagon is within a few hundred dollars of the Ram. The NV200 and City Express are more affordable, but don't offer quite as many features, or as we mentioned earlier, a back seat.
The ProMaster City feels like a hard-working little vehicle, nimble enough for town and comfortable enough for the highway. However, it functions better as a full-time cargo van than a part-time family shuttle.
Share on Facebook