2017 Nissan Rogue: Added Style to an Already Smooth Ride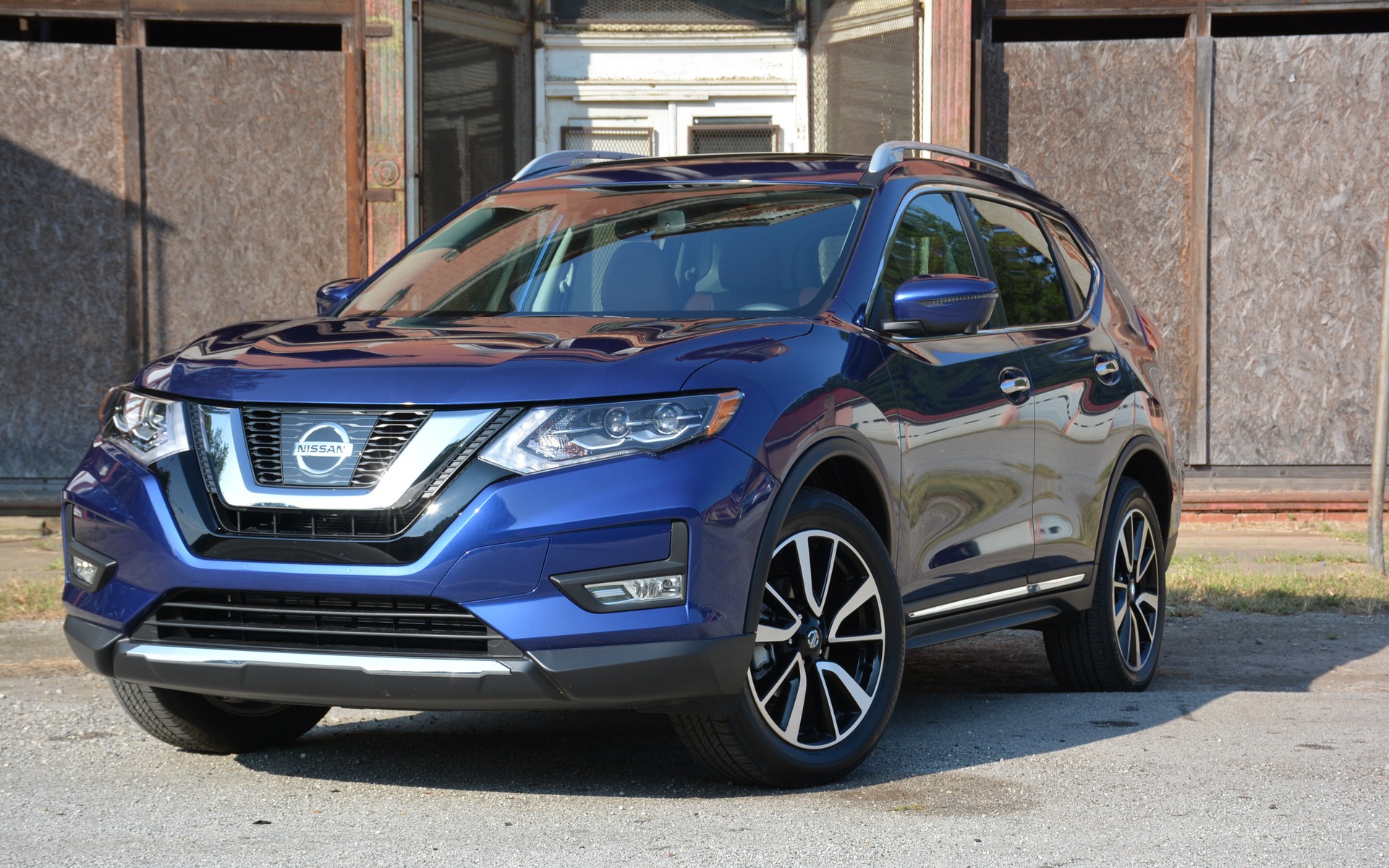 Strong points

Sharp exterior design
Plenty of versatility
Comfortable ride

Weak points

Engine could be more powerful
New safety tech mostly in top trim level
No hybrid version for Canada
Full report
GREENSBORO, Georgia – The success of the Nissan Rogue crossover following its second-generation makeover is well documented. It currently sits fourth in the competitive compact SUV segment, where it used to languish in tenth position. To showcase how much the auto industry has changed in the last five years, back in 2011, the Versa was Nissan's top-selling Canadian vehicle and now it sits in sixth position, shunned from most marketing practices.
SUVs are the hot seller of today, especially in the crossover segment and that has made the Rogue, the darling of the Nissan lineup. For 2017, the Rogue retains its engine and transmission—a 170-hp, 2.5-litre four-cylinder matched to a continuously variable transmission (CVT)—and focuses on styling and design upgrades to solidify its place as a top choice among perennial top dogs in the Ford Escape, Toyota RAV4 and Honda CR-V.
Sharp new design
Outside of cost, design plays one of the most significant roles in a buyer's decision. Throw in the fact that younger families are a large share of the crossover market, and styling becomes paramount.
At first glance, the redesign of the front fascia is substantial. It still looks like the Rogue we've grown accustomed to, but it has taken its rounder shape and toned into one with sharper curves; picture the Rogue hiring a personal trainer to achieve that beach body for the summer. However, similar to bodybuilding programs, it didn't lose weight, but gained just under 100 kg of muscle.
According to Nissan, its goal for the Rogue was to increase its premium status. And with that, a new V-Motion grille was created with a wider design and more mesh in the centre. The grille sets a bolder tone that works well with updated headlights with LED signature daytime running lights and integrated fog lamps.
The Nissan logo is covered by a plastic covering that serves as the base for its advanced safety technology additions. It's in the Platinum SL trim (only available in all-wheel drive; others have a choice of FWD or AWD) where you will find most of the new gadgets that include forward emergency braking with pedestrian detection, lane departure warning and lane departure prevention that assists the Rogue back into its lane.
As you take a walk around the 2017 Nissan Rogue, a little flair is added with some body creases, roof rails and a chrome strip that works its way along the bottom in between some fine-looking 19-inch alloy wheels (once again standard in the SL Platinum trim). But it's in the back where the final tweaks are placed with LED boomerang taillights and a new rear bumper enhanced with a bit of chrome.
While you're back there, you might as well try out the motion-activated liftgate (standard on SL Platinum and available in SV) that automatically opens via a kicking motion. I must warn you that it's a little finicky, so practice on your straight upward soccer kicks or you'll be eventually kicking the new bumper out of frustration.
The interior gets stretched
As part of the premium-billing of this new Rogue, you'll find a horizontally stretched cabin to complement its new colours and materials in a revised centre console. This SL Platinum trim had optional tan leather that's placed on quilted seats, as well as the dashboard and door panels providing a luxury vibe to this cabin. But without a price attached to it, at the time of this writing, it's hard to judge whether it will be worth it.
Other new premium amenities include a flat-bottomed steering wheel, leather-booted sport shifter, new shift knob design and a seven-inch colour touchscreen. It all comes together fairly well for a mainstream product, similar to what Nissan did with its larger Murano.
These changes only enhance the relaxing nature of the Rogue, and that's due in large part to its power adjustable Zero Gravity seats. In this case, they're decked out in leather, and I swear they feel even more comfortable as you sink into them and feel its lumbar support. As soon as I sat in the 2017 Nissan Rogue, there was a sort of calmness that took over the ride. Perhaps, the quiet resort area of Greensboro and its smooth roads played a part, but the Rogue sealed the deal. In Georgia, there was no need to put on the heated seats, but with winter on the horizon, just know it's there for you when needed.
Versatility is another key selling feature for crossovers and the Rogue has it in spades. Traditionally, it comes with two rows and five seats, but you can opt for the three-row, seven-passenger version starting in the SV trim. For more cargo space, both rows can be folded down for extra space to a total of 1982 litres that includes a rear-pass thru.
If that's not enough, the Rogue features an innovative Divide-N-Hide cargo system in the trunk in its two-row versions. It acts as an organizer that can separate dry items from wet ones or cleaning supplies from your groceries. I may sound like an infomercial, but there are 18 adjustable variations that can be created.
Awaiting its arrival in mid-November
You might have noticed that almost all of this write-up focused on design and technology. Well, that's simply because the same Rogue powertrain is carried over into 2017. You might come across some information for a new hybrid option, but that's something that will only be introduced in the United States.
The drive was as smooth and comfortable as the outgoing 2016 version. Naturally, it's not meant to be thrown around, so don't push it as it will only disappoint with a loud CVT that's a tad slow to react. When cruising, the Rogue is at its best and was a joy to drive and navigate through Georgia's quiet landscape.
Fuel economy numbers haven't been released yet, but I can tell you that I managed an impressive combined 7.8 L/100 km on my drive.
Pricing is expected to be released in late October, before it goes on sale in mid-November, and all indications point to comparable pricing from 2016. And that means more value with added safety technology and premium touches. I would just keep in mind that the tester I drove is the most expensive, so if you like your roof rails, remote engine start, fog lights and 17-inch alloy wheels, at least move up to the SV level that started in 2016 at $27,548.
Share on Facebook