2017 Ford F-150 Raptor is a Powerhouse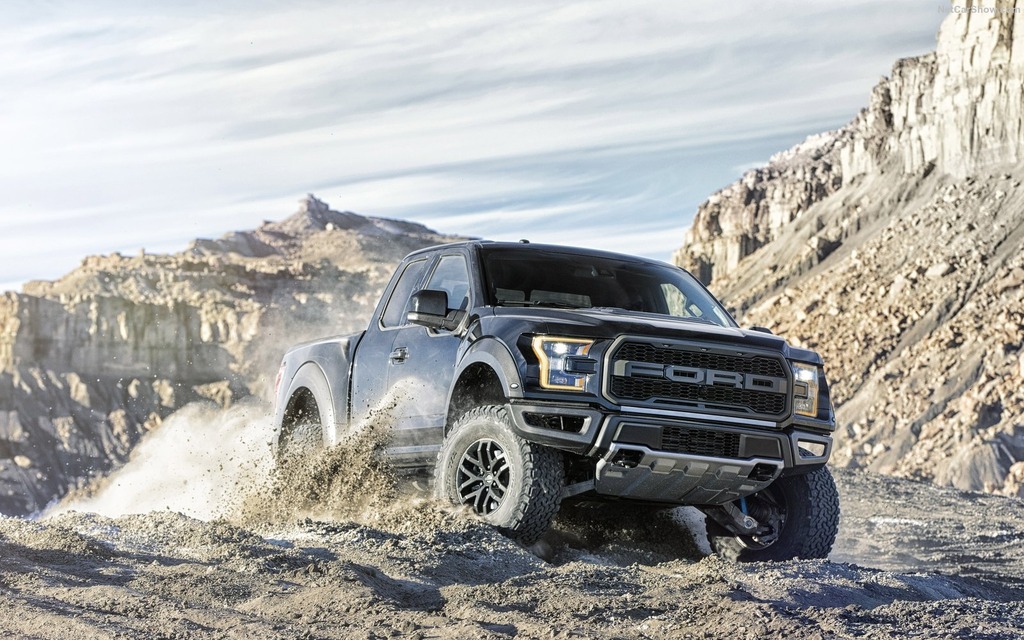 Ford's been talking about its new supreme off-roading all-around badass trucks for months. They hinted at a number of changes and improvements that were to come but they would always leave out one of the more important details.
We've known that the 3.5L EcoBoost V6 was going to be the engine of choice. We also knew that a 10-speed automatic gearbox was going to be part of the mix, but only now do we know how much power the tweaked twin-turbocharged, high-output engine will generate.
The answer is 450 horsepower and 510 lb.-ft. of torque. These figures are impressive, but when we consider that this output is mated to a truck that now tips the scale at 227 fewer kilograms (500 lbs.), we are talking about serious on- and off-road performance.
The new 2017 Ford F-150 Raptor will include a torque-on-demand transfer case and six-mode (normal, sport, weather, mud/sand, rock/crawl and Baja) Terrain Management System that will enable it to traverse all kinds surfaces, and at speed. The coolest mode is without a doubt the Baja Mode, which locks the drivetrain in 4X4 high and optimizes throttle and transmission response.
If you're sensitive about fuel economy, best to steer clear of the Raptor. We suspect that the 15.6 L/100 km city and 13.2 L/100 km highway ratings are optimistic at best.
Pricing and availability are forthcoming.
Share on Facebook