New Nissan Micra: Beautiful, But Not for Us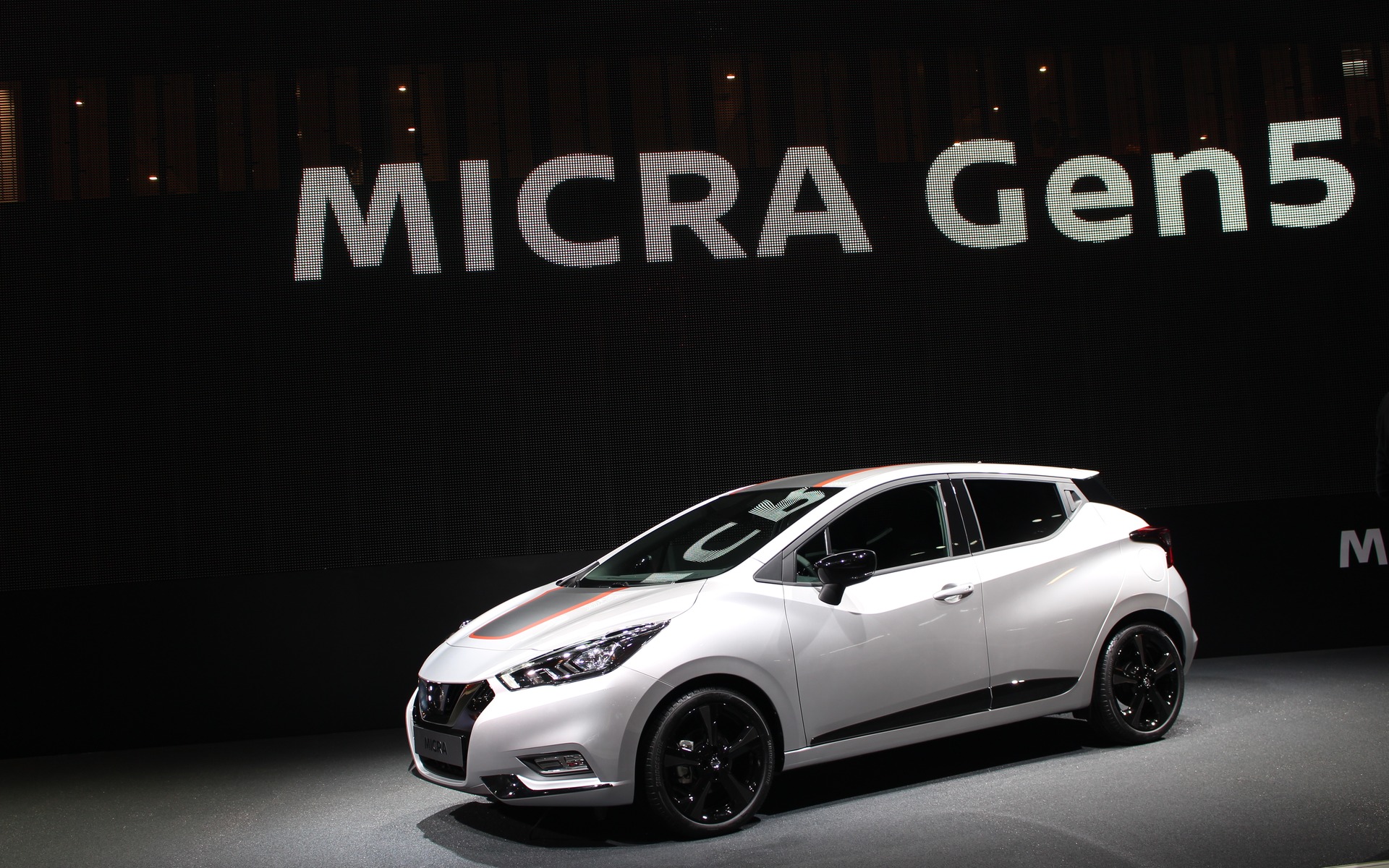 At the Paris Auto Show, we had an opportunity to see the fifth generation of the diminutive Micra. The city car, immediately recognizable as a member of the Nissan family, promises modern technologies and a higher-quality interior.
However, it seems like this version will not be sold in Canada for now. We will still get the current fourth-gen for a while, but there is no telling if this new one will ever find its way on our shores.
The car's style is obviously inspired by the brand's other products: its V-Motion grille and elongated headlights immediately makes us think about the Maxima or Sentra, for example. Its dynamic sides are also a nice change from our Micra's bland and straight side panels.
Built in France, this new Micra will arrive on the European market in March 2017. It will be offered with a 0.9-litre gasoline three-cylinder or a 1.5-litre diesel.
The new Micra should also be pretty safe, with a lane-keeping system, automatic emergency braking and pedestrian detection, to name a few advanced driving aid features.
Share on Facebook