2016 Volkswagen Golf Sportwagon: A true people's car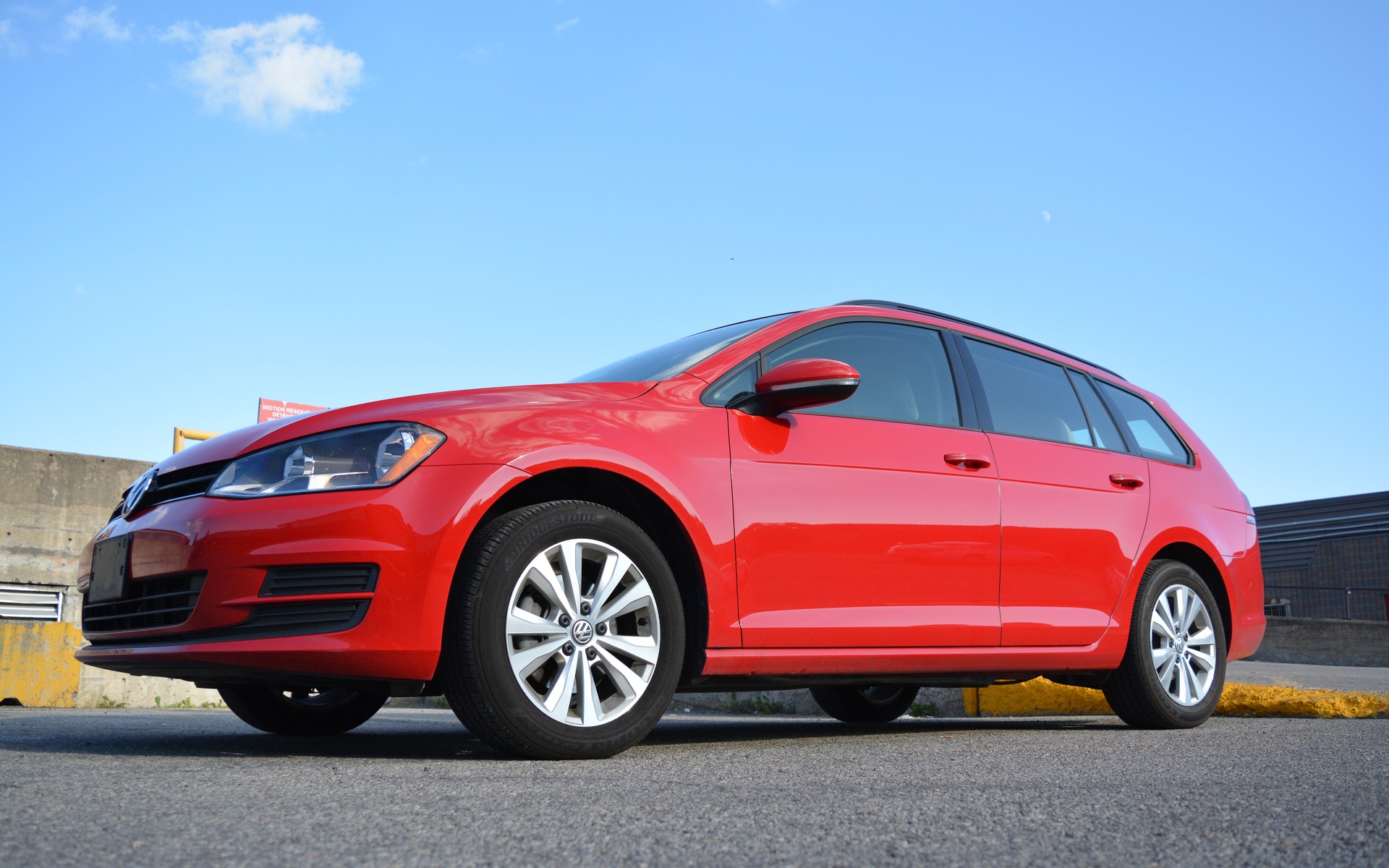 Strong points

Spacious cabin
Competent driver
Powerful and economical TSI engine
Optional 4MOTION coming in 2017

Weak points

Bridgestone Ecopia tires
Manual transmission is a five-speed
No manual transmission with AWD for the moment
Full report
Don't take this as a political statement but the idea behind communism isn't all bad. Is it too soon to talk about communism in a positive light? All possible abuses and setbacks aside, making everyone equal does have some merit. In this perfectly fair scenario, not only would we have equal houses and resources, but we would also all drive identical cars.
If this were our reality, I put it to you that the car we would all have is a VW Golf Sportwagon. Why? Excessively simple: It's roomy, comfortable, practical, quick, drives and handles well and is handsome. It can be affordable, reasonably reliable; In a nutshell, the Sportwagen fulfills the average human's true automotive needs.
With the arrival of 4MOTION AWD as an option, the big Golf will also be well prepared to face Mother Nature's worse regardless of the season. I'm I exaggerating? No. To spend a week with the Golf Sportwagon with a newborn child and everything that this implies, I assure you I am not.
Wagon low
You likely tire of reading that station wagons are a dying breed, or bad words and because of these, carmakers have moved away from this type of car and onto far more profitable utility vehicles.
Most will disagree with my opinion that station wagons are attractive. Truth be told, to the majority of consumers, they are ungainly looking but the fact of the matter is that a minute amount of squinting will trick into thinking that it's a crossover. Do it. You'll see what I mean. The newly arrived Alltrack might be more to your liking if you do prefer the 'ute look.
Wagon high
This is the original utility vehicle thus its ability to accommodate people and gear is far superior to any same-category sedan. As well, the Sportwagon offers more cargo space than most if not all CUVs from the same size segment and even a number from the midsize class.
My freshly spawned spawn got his first car ride in my $24,295 Tornado Red Trendline Sportwagon and a whole new world opened itself up to me. Not only did I find out that my massive stroller fit in the trunk but that the boy's infant car seat can be installed without messing with the driver or the passenger's preferred seating position.
The compact Golf station wagon turned out to be roomier than a Mercedes GLS-Class I drove the following week. This statement is solely based on the positioning of the infant seat. In the GLS, the passenger seat needed to be moved forward in order to create sufficient room for the installation and removal of the seat. This was not so in the Golf.
All in the family
The Sportwagon's cabin is not only for baby. Adults will bask in loads of room up front and a good number of storage spaces, including a hidden one on the left-hand side of the steering column.
The basic cloth seats are very comfortable and the combination manual base and power seatback allow for a perfect driving position. The dashboard is ergonomically laid out while fit and finish is top notch. Depending on trim, Apple CarPlay and a slew of communication and audio technology is available.
Once more, for a compact car, the passenger quarters remain quiet even at highway speeds – a godsend for when his mighty mini highness is napping. Despite being a base trim car, the Trendline still includes heated front perches, power mirrors, a rear-view camera and satellite radio.
TSI power
From here, it only gets better. While in transit on my own between the hospital and home, I made full use of the turbocharged 1.8L 4-cylinder engine's 170 horsepower and 185 lb-ft of torque. The trick to the fun provided by the engine is low-engine speed maximum twisting power. At only 1,600 rpm is when things get exciting.
The optional 6-speed Tiptronic is a fine performer capable of keeping up with the demands of the driver, regardless of what they may be. In "D", smooth operation is insured while in "S" or Sport, gears a held a while longer for a little extra juice.
What's interesting about the Sportwagon is that it behaves in no way differently from the regular Golf. Handling is an impeccable blend between tenacious road holding and comfort. The only weakness in this equation is the presence of Bridgestone's low-rolling resistance Ecopia tire – it dictates the limits to the car's driving abilities far ahead of those of the chassis. Steering and brakes are ideally balanced for all types of drivers and drives.
The fear of the family hauler does not apply in the case of the Volkswagen. Taking the kid or kids to wherever it is they may need to go need not be boring. And if you have no kids, you'll still not be bored.
One car fits all
Now then, have I made the case for the VW Golf Sportwagon? If driving is a preferred activity, you're all set. If playing golf, camping, raising a family are part of your daily routine, this car will not come up short. And unless you really want a crossover, this car is hard to beat. The wagon segment is all but dead as I've said but thanks to Subaru (the Outback is a wagon, sorry guys...), and the Germans, a small contingency of survivors remains.
At just under $23,000, the Golf Sportwagon is the most affordable wagon on the market. For an extra $3k, 4MOTION AWD and the Tiptronic transmission transform the car into a compelling and proficient all-season automobile.
We should all have one. Perhaps we should be made to all have one…
Share on Facebook