Ford Smart Mobility: The Autonomous Car According to Ford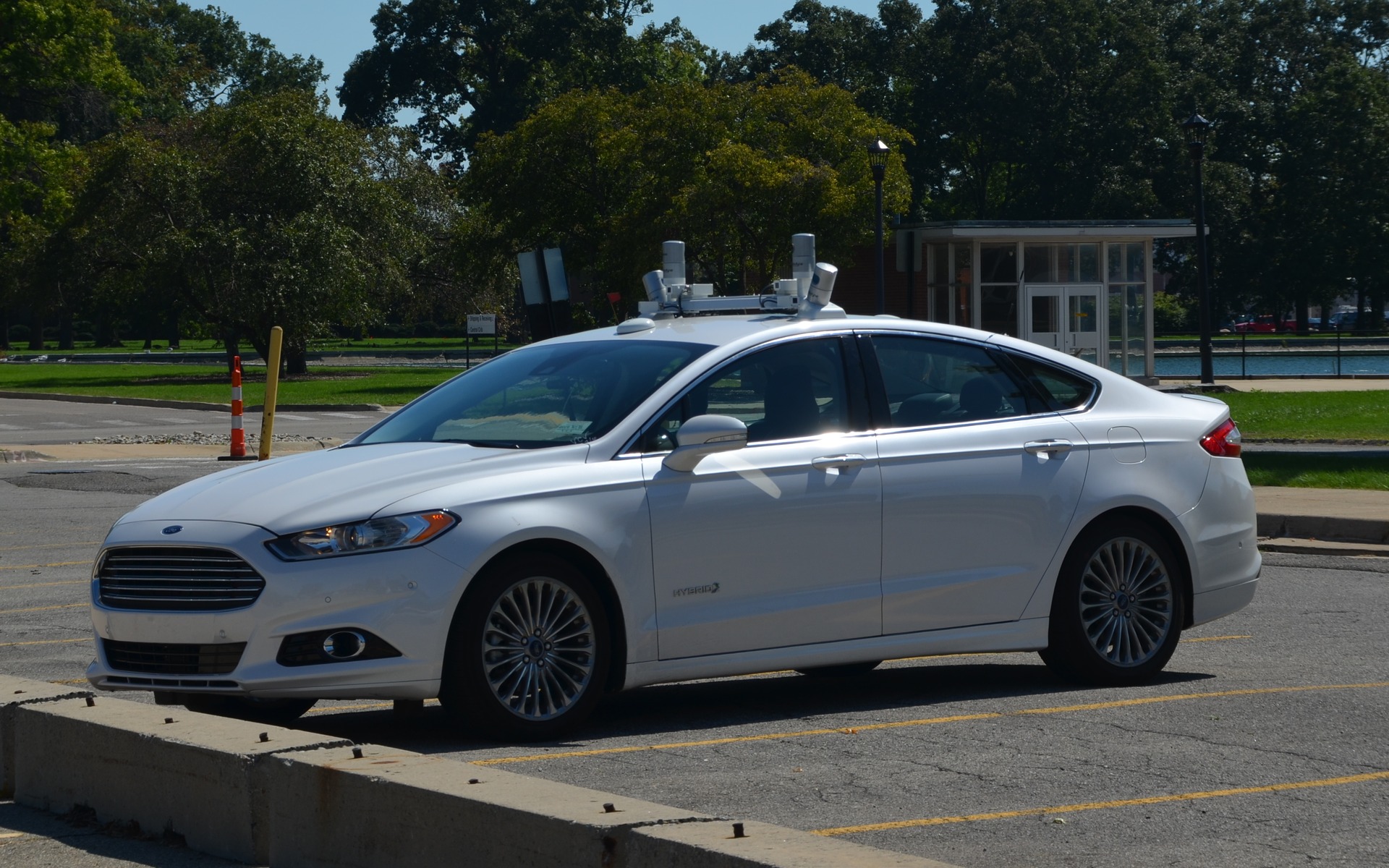 All everyone's talking about these days is autonomous cars. Both disparaged and hailed, these self-driving cars are still very rare. At most, a handful of Tesla owners can aspire, to a certain extent, to the nirvana known as the driverless experience. Pilot projects are popping up here and there, like Uber's in Pittsburgh, Pennsylvania, which uses Ford Fusions specially designed for autonomous driving.
Ford sees the autonomous car as part of a more far-reaching plan that they call Ford Smart Mobility.
Ford speaks
The CarGuide just spent two days attending seven conferences on the subject. Topics ranged from current social trends to the progress of autonomous technology to managing this current era of technological upheaval. Some speakers piqued our interest, others inspired boredom. When all was said and done, however, we had a good idea of what the Ford Smart Mobility plan is all about. Here's the scoop.
The autonomous automobile is part and parcel of a very powerful social movement. Cities are become more and more populated, car sales continue to increase (in the United States, 30 vehicles are sold every minute), people increasingly rely on technology for everyday tasks and are more ready than ever to share their property by way of applications like Airbnb or traditional social media.
For its part, Ford is attempting to solve the problem of traffic congestion, pollution and social changes by casting the widest net possible. Self-driving cars are part of the solution, but there are other avenues to explore. We were able to talk to the head of Go-Ride, one of the pilot projects sponsored by Ford. It works a little like Uber, but is more oriented toward public transit (6 to 8 people that are not necessarily starting from the same place or going to the same destination).
For the time being, this service, which is part of the Ford Smart Mobility philosophy, uses Ford Transits equipped with a gas engine and driven by humans. The next step will consist of moving to an electric drivetrain. But if everything goes according to plan, these vehicles will be entirely autonomous by 2021. Though public transit vehicle drivers may not like it, autonomy will dramatically reduce operating costs. Ford foresees introducing these self-driving vehicles in 2021. It seems a long way off, but it's actually just five years. These vehicles will be make their debut by being dedicated to public transit.
Finally, we get into a self-driving car
After endless discussions, Ford finally sat us in an autonomous Fusion Hybrid – in the back seat and with strict instructions not to videotape so as not "to disturb the engineers seated in front." Or to avoid having a possible faux pas involving the car being posted all over social media. But that's not what Ford said, that just my opinion. Between you and me, there's nothing intimidating about testing an autonomous car behind the driver's seat. But I would have really loved to be in the driver's seat myself.
Our "test drive" was short and punctuated with challenges for an autonomous car, and our Fusion reacted strangely only once. The autonomous system is programmed to follow traffic rules to the letter. When the car arrives at an intersection with a mandatory four-way stop at the same time as another, it is programmed to yield the right of way to the other vehicle. Even if the other car is waiting.
In this contest of manners, the Fusion Hybrid is going to win, even if it has to wait three hours to do it! This situation occurred during an urban jaunt and, after patiently waiting for another car on our left to make a left-hand turn, our Fusion set off again quite quickly, leaving little distance between it and this car, which was now directly in front of us. A few metres later, the distance became longer and I never felt that my safety was in danger. There are still many details to perfect, but in general, it is a polished product. The car can even decide, for the comfort of the occupants, to drive slower than the posted speed limit.
Still a long way from perfect
The folks at Ford, and at the other manufacturers for that matter, have a lot of decisions to make. For example, whose life should the car save if two lives are in danger in an imminent accident? If the self-driving vehicle is used for public transit, how do you get the vehicle to respond if a customer is having a stroke? These are the sort of "details" that decision makers worry about.
With society's increasing technological thrust, Ford's competitors include the classics – General Motors, Toyota and Honda – but also Google, Uber, Apple, etc. Ford wants to lead the change, and doing that means taking risks. That's the difference between success and failure in this type of situation. In the past, Ford has sometimes been overzealous with technology (think of the SYNC and first-generation MyFord Touch). Ford has to make sure it doesn't make a self-driving car that no one understands.
The automobile is becoming a mode of transportation to take technology from point A to point B. Ford's slogan could easily go from Have you driven a Ford lately? to Have you been driven by a Ford lately? That line isn't mine, unfortunately. I owe it to Yahoo Finance's Andy Serwer, who emceed Bill Ford's conference.
Share on Facebook