The First Quebec delivery of a Hyundai Tucson Fuel Cell Vehicle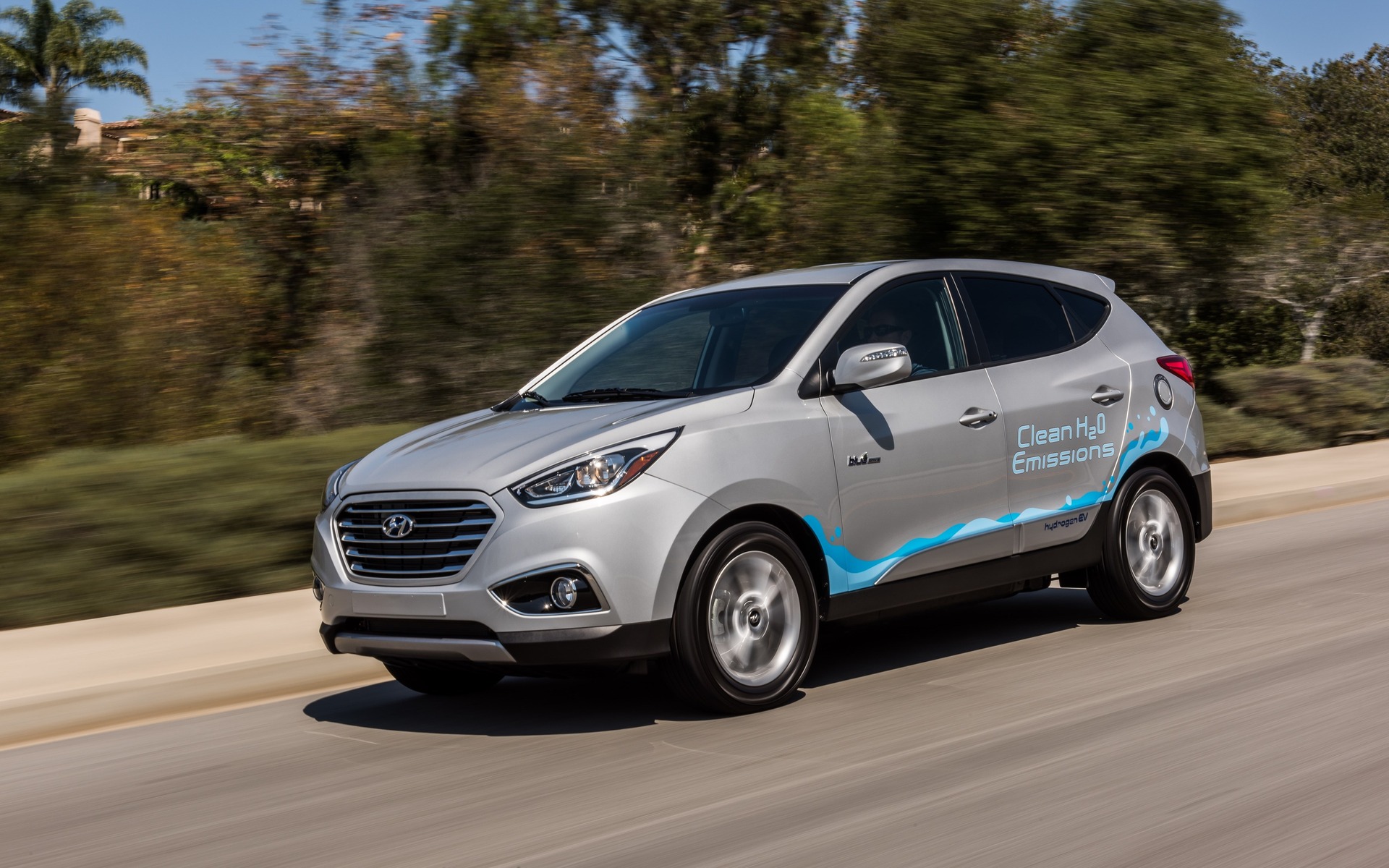 Fuel cell technology has somewhat taken a back seat to full "plug-in" electric vehicles over the last few years. The main reasons are the lacking infrastructure for refuelling and, to a lesser extent, the fear of compressed hydrogen.
If most manufacturers have recently gone silent or nearly so on the technology, Hyundai's done quite the opposite and been on the offensive for nearly two years. They delivered their first Tucson FCEV in February of 2015 in British Columbia, and have put five more on the road since. Ontario was the second province in which a Tucson FCEV was put into service and now, it's Quebec's turn.
The Centre de Gestion de l'Equipment Roulant (CGER) are the recipients of the latest Tucson FCEV. They manage vehicle fleets for Quebec provincial ministries and have a partnership with the Hydrogen Research Institute of Trois-Rivieres at Université du Québec à Trois-Rivières.
Other than the aforementioned refuelling infrastructure, there are no real disadvantages to a fuel cell vehicle. In the Tucson's case, it offers a 420-km driving range, room for everything and everyone while only water vapour escapes the "exhaust" system when used. Unlike regular electric vehicles, a full recharge requires only five minutes, which is a huge advantage over the EV whose charge time can be measured in hours.
Share on Facebook