AWD 2017 Honda Ridgeline gets 9.5 L/100 km on highway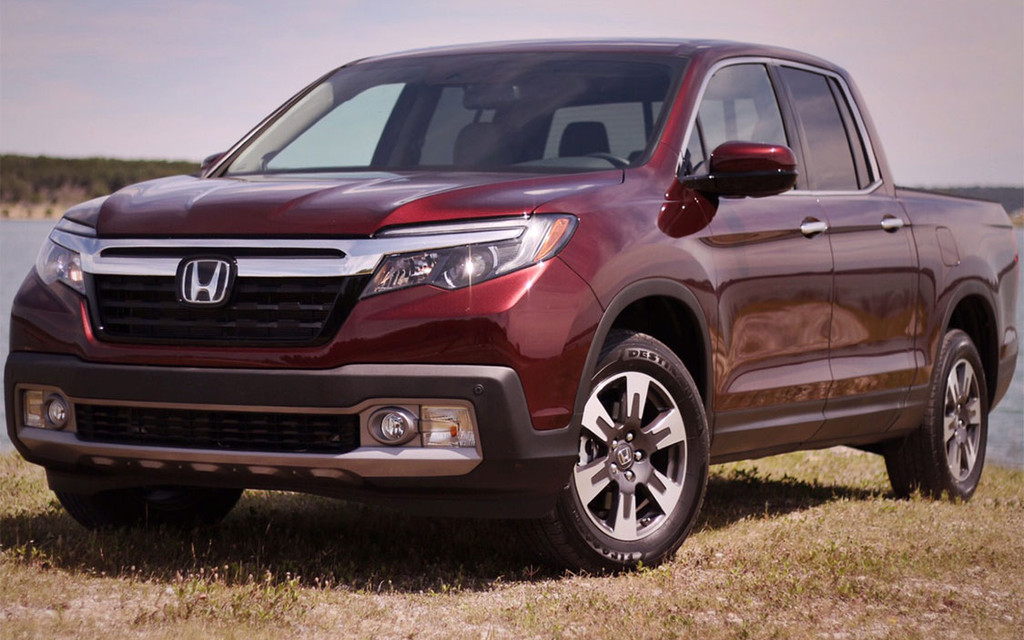 The 2017 Honda Ridgeline is larger and more powerful than its predecessor while burning less fuel, according to new details released by Honda.
Redesigned from the ground up after a two-year hiatus, the new midsize pickup from Honda gets a three-inch stretch in its wheelbase compared to the first-generation version, now measuring 125 inches, while its bed and overall lengths are also longer this time around.
Despite the added dimensions, the truck is lighter—albeit slightly—in its second generation, with base models tipping the scales at 4,442 lbs. compared to 4,521 lbs.
It also makes more power than the last version, with the 2017 Ridgeline's new 3.5-litre V6 making 280 horsepower and 262 lb.-ft. of torque for improvements of 30 horsepower and 15 lb.-ft. of torque.
With the new engine featuring direction injection and a higher compression ratio, fuel economy is rated at 12.8 L/100 km in the city and 9.5 L/100 km on the highway for all-wheel drive models.
The in-bed trunk and so-called "Dual-Action Tailgate" that swings outward and down like a traditional tailgate are standard across the model range, while maximum payload is up to 1,571 lbs.
Maximium towing capacity for all-wheel drive models is a healthy 5,000 lbs., according to Honda.
Inside is an eight-inch touchscreen infotainment system running Apple CarPlay and Android Auto for seamless smartphone compatibility, while safety features like forward collision warning, lane keep assist and adaptive cruise control are standard.
Other cool features like an in-bed audio system are available on select models.
Look out for more on the 2017 Ridgeline on an upcoming episode of Motoring 2016.
Share on Facebook