Jaws drop over Mazda MX-5 RF retractable hardtop model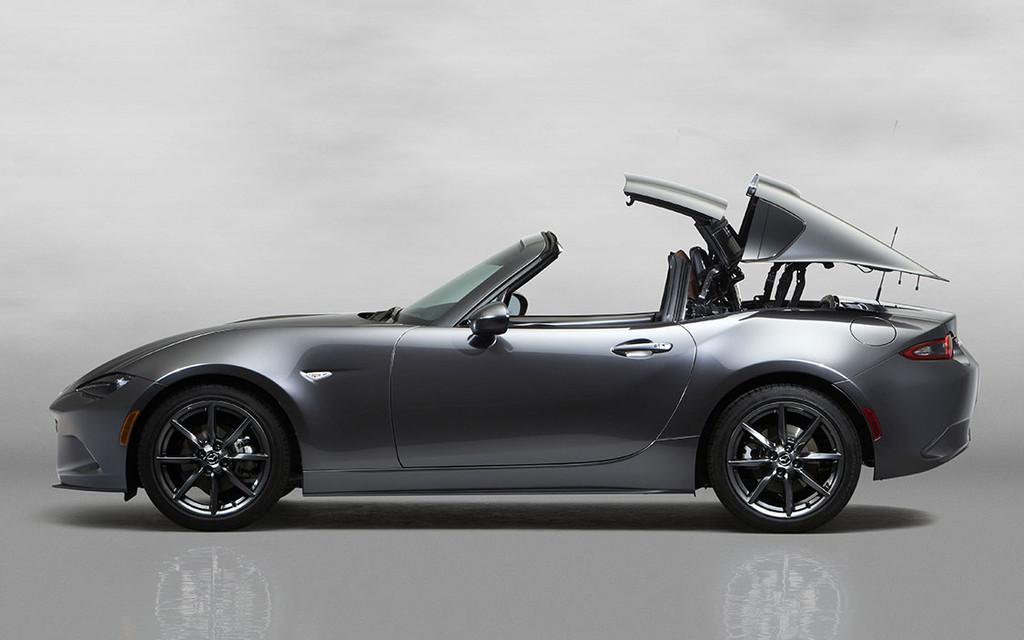 The Mazda MX-5, née Miata, has been a lot of things to a lot of people over the years—and now it can be a Targa-like drop-top thanks to the new Mazda MX-5 RF.
While a retractable hardtop isn't anything new to the MX-5, the way the MX-5 RF goes about it is.
It starts with the name: RF, as in 'retractable fastback.'
The car's roof line takes a similar form to the one found on the 2016 MX-5 softtop, but features a smooth slope at the rear that gives it fastback name.
The retractable part, of course, comes from the centre section of the roof that can be stowed under the trunk lid.
All that while offering the same amount of trunk room as the softtop version.
It also features a retractable rear window for good measure.
You can count on seeing a ton of these out and about once they hit the market.
Share on Facebook