2017 Cadillac XT5 to start at $45K when it arrives in Canada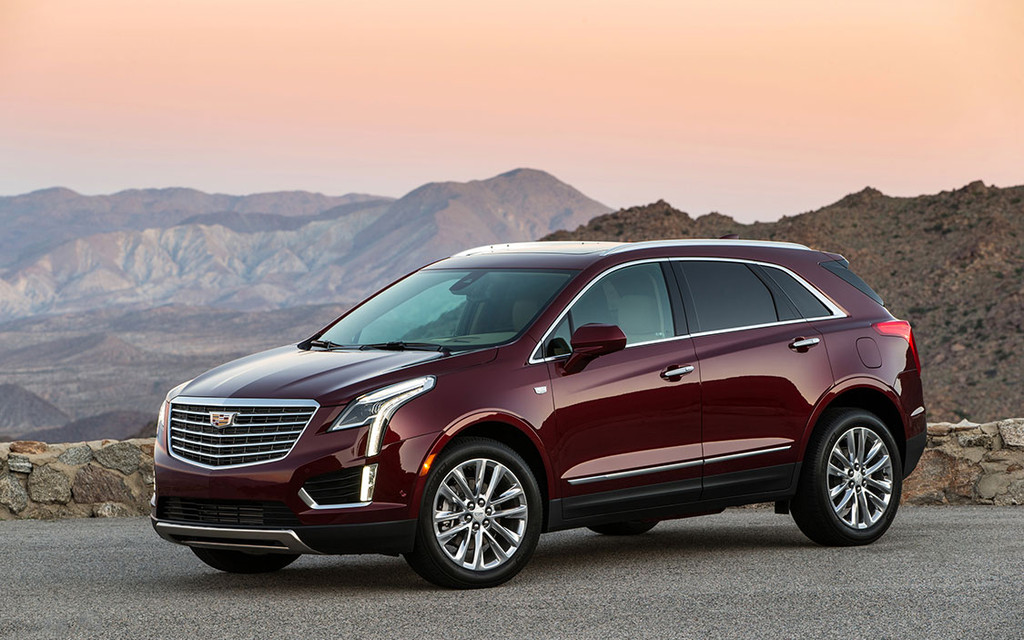 The 2017 Cadillac XT5 will arrive at Canadian dealerships in mid-April wearing a sticker price of $45,100.
Hot on the heels of the CT6 sedan, which hits dealers this month, the XT5 crossover will be available in four trim levels, with all-wheel drive standard on the range-topping Platinum trim.
Base models are only available with front-wheel drive, while all-wheel drive is available on Luxury and Premium Luxury models.
The XT5's all-wheel drive system features a new twin-clutch setup that can send as much as 100 per cent of the available torque to either the front or rear wheels, while the electronically-controlled rear differential can direct as much as 100 per cent of the available torque to either rear wheel.
Driver-controlled, the twin-clutch all-wheel drive system includes a disconnect feature that disables the rear drive unit for improved fuel efficiency, according to Cadillac.
Models shipping to Canada come powered by Cadillac's new 3.6-litre V6 that makes 310 horsepower and 270 lb.-ft. of torque, slightly less than the 335 horsepower and 284 lb.-ft. of torque it makes in the CT6, and features cylinder deactivation, allowing the XT5 to run on four cylinders at highway speeds.
Like in the CT6, the 3.6-litre runs on regular.
Power goes to the wheels through a new eight-speed automatic transmission.
Overall, the XT5 is 100 lbs. lighter than the Audi Q5 while measuring seven inches longer, Cadillac says.
Pricing starts at $45,100 in Canada and runs to $68,595 for Platinum models.
Freight adds $1,950 to all models.
Share on Facebook