2016 Audi RS Q3 performance makes 372 horsepower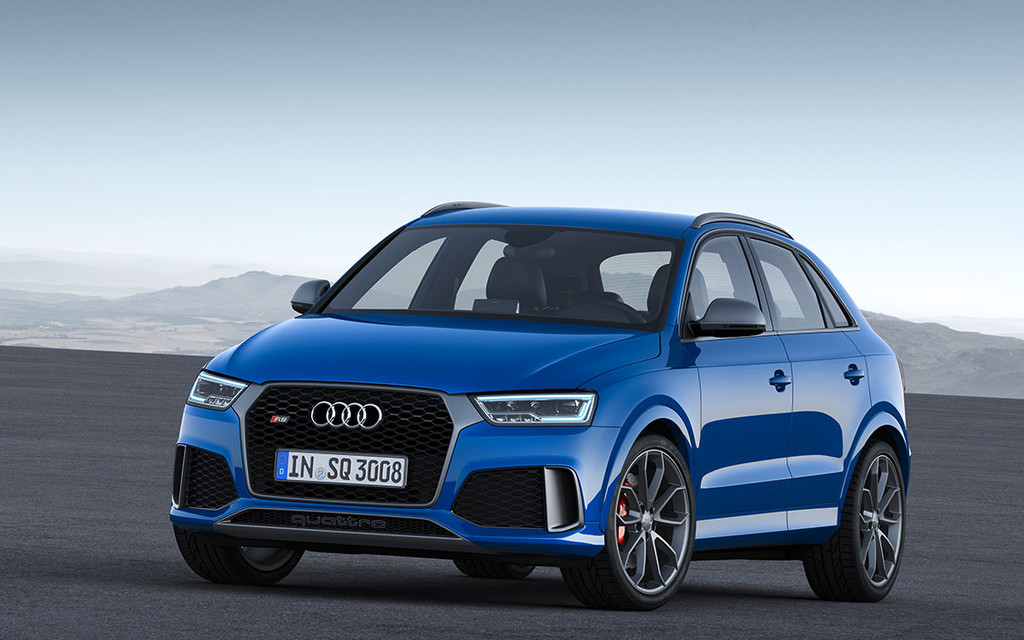 As if being bitter about sport wagons wasn't bad enough, Audi has added the 2016 RS Q3 Performance to its European lineup to further tantalize North Americans.
Like the RS 6 Avant and RS 7 performance variants Audi unveiled last year, the RS Q3 performance builds on the already-stout RS Q3 with—you guessed it—more power.
With a 2.5-litre TFSI turbocharged five-cylinder shoved under the hood, the capable little crossover makes 372 horsepower and 343 lb.-ft. of torque thanks to tweaks to the fuel pump and radiator.
"Standard" RS Q3 models make just 335 horsepower.
The boost in power helps the RS Q3 performance run from rest to 100 km/h in 4.4 seconds.
That time is more than four seconds faster than the 2016 Audi Q3 sold here, which takes 8.6 seconds to complete the benchmark test.
In defence of the Canadian Q3, however, it is powered by an entirely different powerplant, with a 200-horsepower 2.0-litre turbocharged four-cylinder filling the engine bay.
Audi's RS sport suspension, which is 20 millimetres lower than the standard Q3 setup, is along for the ride, while RS sport suspension plus with damper control is available as an option.
The RS Q3 performance stands out from the regular RS version thanks to additional matte titanium detailing outside and blue accents inside.
Pricing in Britain starts at £49,175—equivalent to nearly $99,000 at today's exchange rate.
Share on Facebook