2017 Honda Ridgeline looks like a real pickup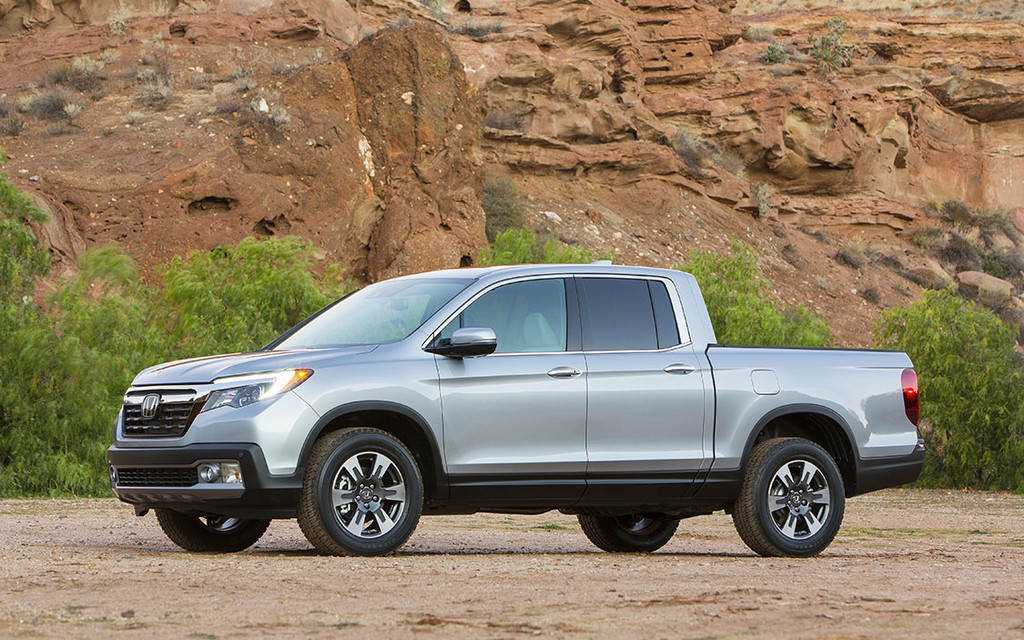 The Honda Ridgeline has attracted its fair share of ridicule over the years, some of it thanks to the perception that it's not a "real" pickup.
Those tides may soon be turning after Honda unveiled an all-new Ridgeline that, at least by appearance, is indeed a proper pickup truck.
Based on Honda's Global Light Truck platform, the unibody Ridgeline retains its four doors but gains a fully functional cargo bed—and a pretty impressive one at that.
With a claimed payload of nearly 1,600 lbs., the 2017 Ridgeline features a Lockable In-Bed Trunk under its composite, scratch-resistant surface that allows for secure storage without compromising any of the bed's utility.
At 60 inches wide and 64 inches long, the new truck's bed it 5.4 inches wider and four inches longer than the previous generation, while offering 48 inches of flat bed space between between the rear wheel arches.
If that's not enough, the Ridgeline boasts a dual-action tailgate that is hinged along both the bottom and left sides, and an available 400-watt AC power inverter and an in-bed audio system that runs six exciters, in place of conventional speakers, off of the truck's infotainment system.
The second-generation truck is powered by a 3.5-litre, direct-injected i-VTEC™ V6 mated to a six-speed automatic transmission, and will be available in front- and all-wheel drive.
Share on Facebook