Taking a 'lap of America' in the 2016 Chevrolet Camaro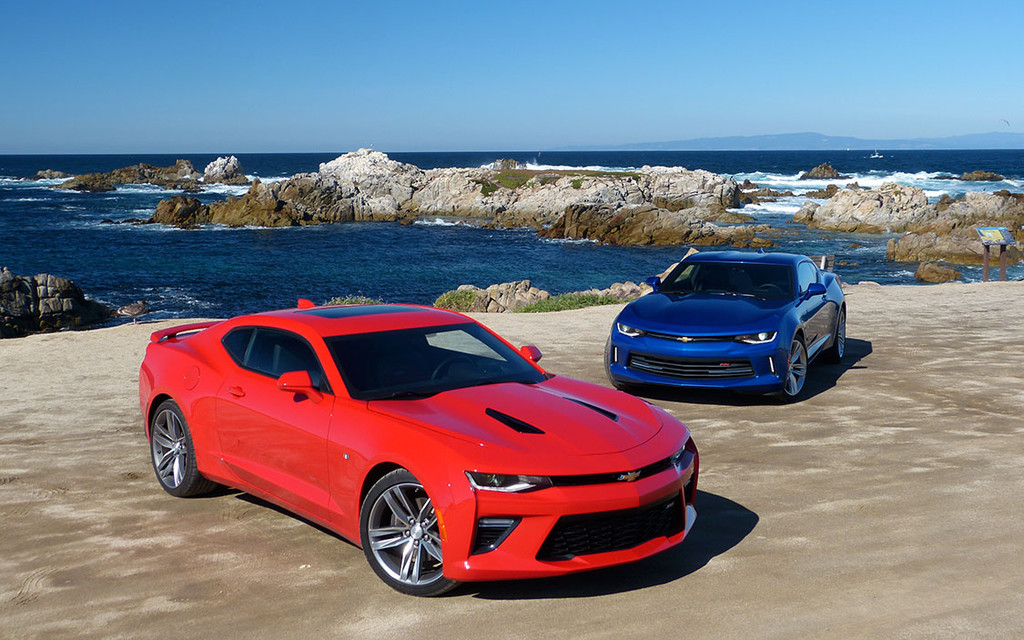 To introduce the 2016 Camaro to the media, the good folks at Chevrolet organized a 'lap of America'—a driving event intended to take the car through all 48 'contiguous' states (sorry, Alaska and Hawaii).
Two fleets of cars started on the east coast, with one making its way south and west, and the other taking a more northerly route.
They met in Los Angeles Nov. 13, with at least one car having set foot—er, tire—in each of the lower 48.
Journos would pick which two- to three-day city-to-city segment they wanted, then chose their own driving route, consistent with the event's name and Chevy's marketing slogan: "Find New Roads."
At the start of my leg (San Francisco to Los Angeles) we drew keys out of a hat.
The North fleet had much duller cars than the South fleet.
I was the second-last person to draw.
I got the red SS V8.
So, time to buy a lottery ticket.
Rather than find "new" roads, I stuck to the tried and true California 1, the magical Pacific Coast Highway.
I also swapped out the SS for a few hours with a blue V6-powered RS.
The previous generation Camaro was a big seller.
Hard to understand frankly, because apart from being built in Oshawa, Ont., I didn't find it to be all that exciting.
This Lansing, Mich.-built version, based on the same platform as the Cadillac ATS and CTS, is a million times better.
Lighter, faster, vastly improved ride and handling, more fuel-efficient, much nicer interior.
You still can't see out the back, so the nice bright back-up camera is a must.
Pony cars aren't the big volume movers they once were, but they do provide a halo for their brands.
And with this new Camaro, Chevy has moved to the front of the herd.
Share on Facebook