Cadillac unveils new XT5 crossover; will replace SRX in lineup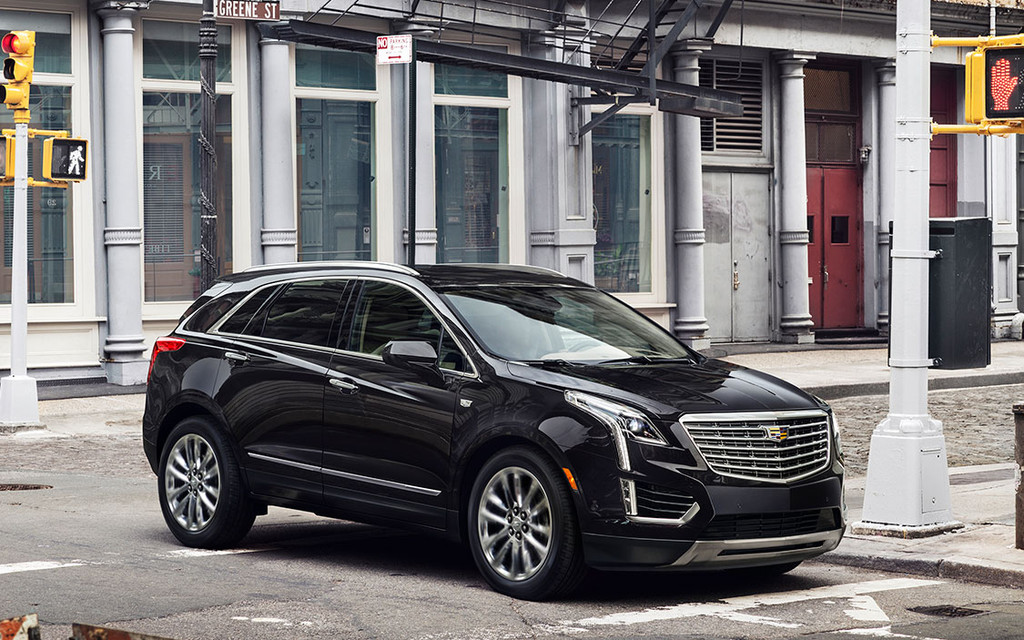 Meet the next Cadillac SRX.
Or, as you'll come to know by its launch next year, the Cadillac XT5, "the cornerstone of a new series of crossovers in the brand's ongoing expansion."
"The all-new XT5 not only enters the most popular segment in the worldwide luxury auto market, it is the first of four new crossovers from Cadillac," Cadillac president Johan de Nysschen said in a statement from the brand. "It's pivotal to our ongoing growth, which is why we''e developed XT5 from the inside out to provide customers more space, more technology, more luxury and more efficiency."
Set to replace the SRX in Cadillac's lineup, the XT5—short for 'Crossover Touring 5'—is among the first in the brand's effort to reinvent itself as a New York chic.
Sporting a familiar Cadillac look, the XT5 is 278 lbs. lighter than the outgoing SRX while coming in slightly longer.
It will be powered by the new 3.6-litre V6 that debuted earlier this year on the brand's ATS and CTS sedans.
Completely redesigned, the 3.6-litre makes 310 horsepower and 270 lb.-ft. of torque, and features cylinder deactivation technology, allowing it to automatically switch to a fuel-saving four-cylinder mode on the highway.
The engine comes paired to an eight-speed automatic transmission, with power put down to the front wheels or through an optional "twin-clutch" all-wheel drive system.
The XT5 will be offered with a standard turbocharged 2.0-litre four-cylinder in China, according to Cadillac.
The crossover's interior "is based on a philosophy of clean, modern elegance and craftsmanship," according to Cadillac.
"We believe that luxury crossover customers particularly focus on interior design and materials," Cadillac executive director of global design Andrew Smith said in the statement from Cadillac. "This design direction is predicated on modern craftsmanship and the artistic integration of technology."
Interior surfaces inside the XT5 are wider and more horizontal, emphasizing efficient use of space.
"Our focus for the interior was sophistication and simplicity, ensuring an economy of lines to reduce visual noise and clutter," Smith said. "A feeling of space is the ultimate luxury, so we sought to emphasize that.
"We also use a greater variety of authentic materials and palette of colours to deliver expressive interiors in all trim levels."
Rear seat legroom is also increased 3.2 inches compared to the SRX.
Share on Facebook