2016 Mazda CX-9 GS-L: Calculated Risk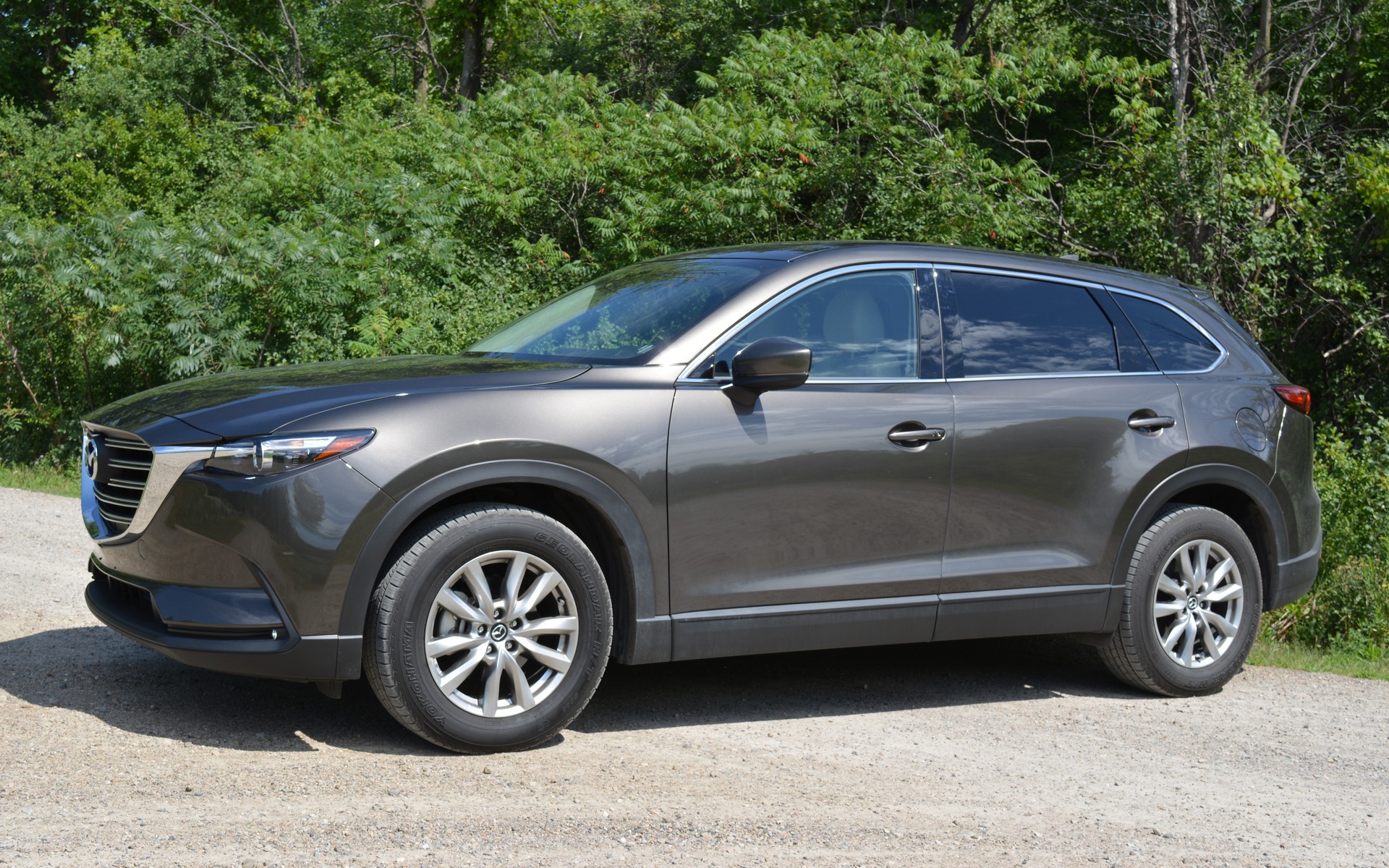 Strong points

Efficient engine with plenty of torque
Comfortable seats
Great handling

Weak points

Obstrusive centre console
Could offer more cupholders and storage spaces
No available panoramic roof
Full report
Sometimes, not being like all the others is a risk that can turn out to be very costly. Occasionally, the risk pays off huge dividends and a new trend is set. In the new CX-9's case, Mazda has taken a well-calculated risk and I think it's going to pay off in the long run.
Typical buyers of large-ish three-row crossover vehicles consider safety as a #1 priority. Here, all types of active and passive safety features are considered, but engine size and power are also often part of that criterion. Mazda's done the nearly unthinkable and removed the previously standard V6 engine and replaced it with a turbocharged four-cylinder. On paper, it could be a huge mistake.
On the road, it's actually brilliant. The 2.5L turbo-four produces 310 lb.-ft. of torque at only 2000 rpm. Torque is directly related to acceleration and I promise you that if you test-drive the 2016 Mazda CX-9, you'll not believe that it is motivated by a four-piston engine. What's more, the transmission is ideally geared for both acceleration and highway cruising. My week-long, 1400-km road test returned a 9.9 L/100 km average. With four adult passengers and some gear onboard, this in an impressive result.
The six-speed automatic transmission is always doing what's required of it and smartly makes use of the torque. Higher engine speeds, as in over 4000 rpm, do stretch the engine's comfort zone despite the fact that the maximum 227 horsepower arrive at 5000 rpm. Unless the intent is to race a Corvette on the highway, this will never be an issue.
The CX-9's best asset is its interior. Every occupant found loads of cosiness, and room to spare, with one exception. The overly wide centre console encroaches upon the driver's legroom. Unfortunately, its size does not translate into more room for cupholders, phones or pocket change. Even so, I easily survived the long hauls, thanks to the immensely supportive seats. The second-row bench is correspondingly accommodating.
The 2016 CX-9 rides like a more expensive vehicle, and not to mention, a smaller one too. In fact, the Mazda felt better overall than a Jaguar F-PACE I tested the following week. The fully independent suspension marries comfort and handling perfectly, allowing an un-jarring sporty driving experience. Steering assistance is well judged and the brakes are adequate for the average driver.
There's a sense, a link rather, between the CX-9 and the smaller and sportier CX-5 that is unexpected. I won't go so far as to say the big Mazda's a hoot, but when compared to a Toyota Highlander or a Ford Explorer, the driver feels an undeniable involvement. Mazda does believe that driving matters, even when behind the wheel of one such vehicle.
The CX-9 is relatively unknown, perhaps even unloved, in its segment. However, it truly deserves a test drive, if only to discover what the turbo-4 can do. Don't risk missing out on it.
Share on Facebook