2016 Maserati Quattroporte S Q4: Stunning, yet Lacking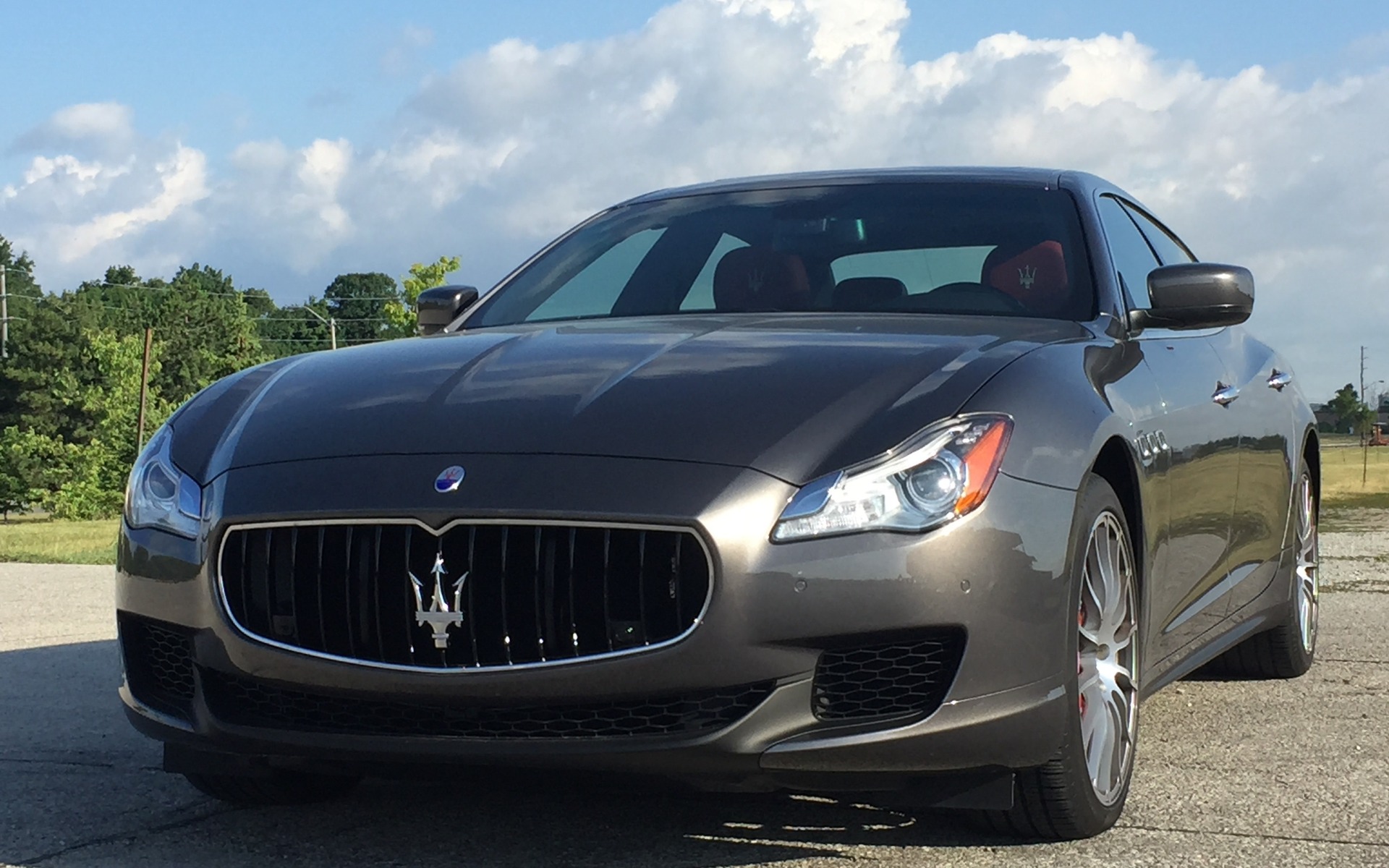 Strong points

That grille is a knockout
Smooth and powerful engine
Lots of space inside

Weak points

Interior is standard for luxury
Price is too high for what you get
Not many technologies
Full report
The Maserati Quattroporte is an attention seeker. Its svelte figure and sporty lines do the walking, but there's no denying that its spectacular shining chrome grille and trident logo does the talking. Even the words "Maserati Quattroporte," especially when you say it with an Italian accent—oozes excitement and money.
Now in its sixth-generation—dating back to its reveal at the 1963 Turin Motor Show—the Quattroporte may not be the marvel it once was. Then again, Maserati set the standard so high, as the first automaker to place a racing engine into a regular sedan.
The Quattroporte literally means "four doors," and that's exactly what it is in a full-size sedan form. However, this isn't your typical sedan, but luxurious craftsmanship filled with sharp curves and a refined interior experience.
For 2016, the luxury saloon is still a rare sight on the streets and it offers turbocharged V6 and V8 engines, along with additional technologies and a new fashion-forward Zegna-lined interior.
Strong, but smooth performance
For this week-long review, I was given the keys to the 404-hp, twin-turbo V6 in the Quattroporte S Q4. The S Q4 is the not the weakest or the strongest version of this all-wheel-drive car, which for me, makes it just right. The setup is rear-wheel biased and can fire up from 0-100 km/h in close to five seconds, thanks to its Ferrari-sourced 3.0-litre V6 with 410 lb.-ft. of torque.
The performance in the Quattroporte is more about finesse than full throttle. It gets up to speed quickly as it progresses up its eight-speed automatic transmission, but in a more subdued manner. There are a lot of fast cars that throw in extra noise to enhance the ride, but before you know it, the four-door machine is smoothly up to speed with only a faint gurgle or two. Yes, it's nice to not always be so loud, but there needs to be a middle range of engine noise found between being strong and silent.
Steering is responsive and works well with its quick pace. If you're feeling frisky, place it into Sport mode and you'll thank me later. To be honest, unless you want a Sunday cruise, the Quattroporte is always better in Sport mode with the suspension tightening up and gear shifting at a premium. Road feel and grip are exceptional, and I was able to turn corners in a direct and fun fashion with minimum body roll. The only thing you have to contend with are thick paddle shifters that get in the way and challenge you, as you reach behind them to use the turn indicators.
The Quattroporte, or any Maserati for that manner is not a fuel saver. Therefore, expect to be at the gas pump quite frequently if you find yourself sauntering out for frequent joy rides. Throughout out the week, I achieved a mediocre-at-best combined fuel economy of 14.7 L/100 km.
She's a stunner!
There's no doubting the Quattroporte's sharp, good looks. Its front fascia is low-to-the-ground, but bulks up above its LED headlights for a more muscular physique. That bold tone continues throughout its body with character lines that run along the bottom up to its C-pillar.
But like Poseidon that struck his trident into the ground, so has Maserati to rest of the luxury segment with one of the more striking oval-shaped grilles in the industry. This is hands down the feature that gets the Quattroporte noticed and elevated to its own VIP area. Not only is its trident logo classy and refined, but its silver touch radiates off of its vertical blacked-out grille—a modernized version from the one first presented in Torino back in 1963.
The inside lacks that unique feel
The Quattroporte gets double check marks for its engine performance and exhilarating exterior, but as I always say with luxury cars—it's the interior that pulls it altogether.
Inside, the sedan has lots of soft leather and metal that surround the centralized 8.4-inch Uconnect touchscreen. The problem is that none of it is exceptional and some areas appear to be more mainstream than luxury. Having leather, chrome or wood panels are no longer a perk; rather something that's expected at a minimum from a car that starts at $121,400. The final price rings in at $143,550, and it's close in resemblance to the insides of a typical Jaguar which comes in at a much cheaper cost.
Its design may be commonplace, but a must add-on has to be its Zegna interior for $7,900 that instantly boosts its cred. The grey padding on the door panel and seats are breathtaking, and that pattern blends so well with the red leather, black dash and stitching throughout.
As for room, the Quattroporte has grown from its previous versions. The seats are large and wide for that comfortable ride with the trident logo visible on each headrest. It took a while for me to find that ideal seating position, but when I did, the seats bolstered me in for that fun adventure.
The large area continues in the back with tons of headroom and legroom for all passengers, as well as ample trunk space. But for as comfortable as this car may be in the back, you definitely want to find yourself in the driver's seat.
Share on Facebook