Mazda G-Vectoring Control: Cornering Without Effort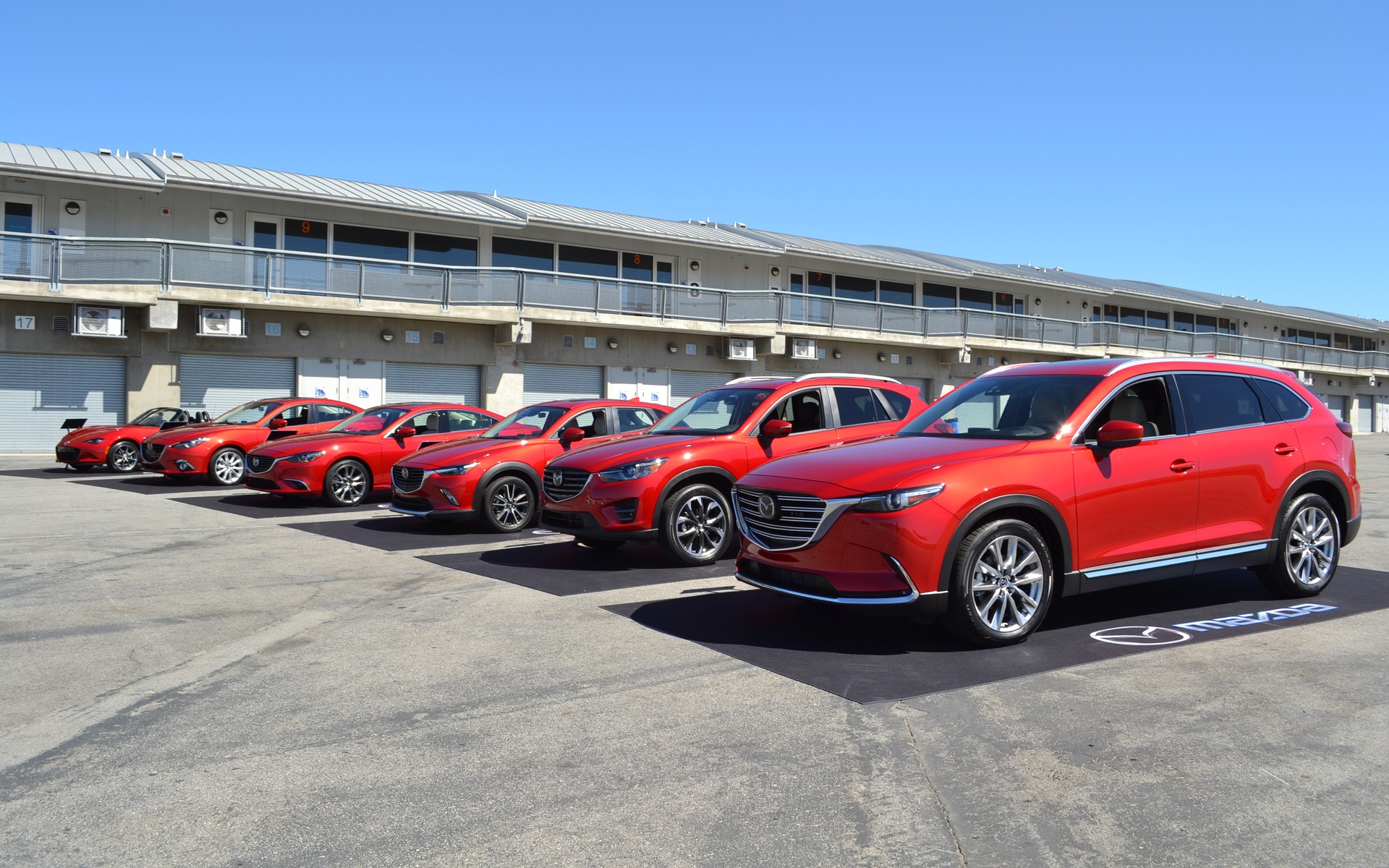 A few years ago now, Mazda launched its SKYACTIV technology, which involved fine-tuning the chassis, engine, gearbox and body to reduce fuel consumption. For 2017, the manufacturer is extending this system's reach by taking aim at the vehicle's dynamics. The aptly named SKYACTIV Vehicle Dynamics is a much more complete package that supports Mazda's philosophy of making the driver one with the car.
While they're at it, Mazda is introducing G-Vectoring Control, which improves comfort, stability and steering performance. Since they're refreshing the 2017 Mazda6 anyway, they're going to equip it with this new system. The Mazda3 will follow suit once it goes under the knife sometime between now and next year. When all is said and done, the manufacturer will have endowed all its vehicles, including its SUVs, with this technology.
An assistant that perfects your driving
Mazda summoned us to the Monterey region and the legendary Mazda Raceway in Laguna Seca to meet the G-Vectoring Control system (aka GVC). One common mistake when going into a turn is needlessly destabilizing the car and accentuating weight transfers by jerking the steering wheel, constantly correcting the trajectory or abruptly hitting the brake and accelerator rather than transitioning smoothly. Not only is this behaviour detrimental from a performance standpoint, but it's very uncomfortable for the driver and, more importantly, for the passengers.
And that's exactly why the GVC has been developed. This system isn't aimed at optimizing vehicle handling on a track and shaving off a second per lap. Instead, its goal is to enhance the everyday driving experience.
All this by controlling engine torque
The engine is the heart of this technology. The engineers developed software that, coupled with a series of sensors, detects interactions with the steering. Thus, it can limit the torque sent to the wheels at the right moment and better control G forces. It manages to replicate precisely what a professional pilot would do when cornering: use 100% of the grip while reducing the roll and pitch of the chassis.
It takes years of practice to master this art and now Mazda is offering it to you without any effort on your part. Some bemoan the fact that this and other innovations are aimed at compensating for drivers' lack of skill, but that's a whole other debate. These days we rely on technology instead of driving ability.
The GVC is very efficient. We put it to the test in a series of exercises and then deactivated to see the difference. The good news is that it's very smooth without any noticeable impact on the fun of driving. And that's just what we were afraid of: yet another system that deprives us of control or power in the name of safety. That is not the case here. In fact, we found ourselves wanting to leave it engaged at all times on a winding stretch of road since it produced superior precision and enhanced enjoyment.
Not only does the system help maximize the car's performance in turns, it also reduces the amount of effort you need to put into steering, thus staving off fatigue. This is a very attractive feature if you spend long hours at the wheel every day.
As soon as you enter into a turn, the most critical part (i.e. the delay between the moment where you turn the wheel and where the vehicle starts to change trajectory) is greatly reduced. We sensed extreme precision. The number of corrections required is also reduced. A camera and sensors recorded our driving on an oval section and the results were very convincing. The graphic was a lot less jerky once the system was engaged.
The system proved very effective on wet or slippery surfaces. We were able to negotiate curves much more efficiently and with better control. In short, the GVC helps reduce jerky movements to the bare minimum to maximize vehicle handling and passenger comfort.
Of course, this new technology is not going to prompt throngs of buyers to rush into Mazda dealerships, and few salespeople are likely to know how to explain it. Be that as it may, the G-Vectoring Control system will prove its worth to owners who use it daily and will add to what makes driving a Mazda so dynamic and fun. You'll probably like, although you may not really be able to describe it.
Share on Facebook