Made in USA: the Most American-made Vehicles are…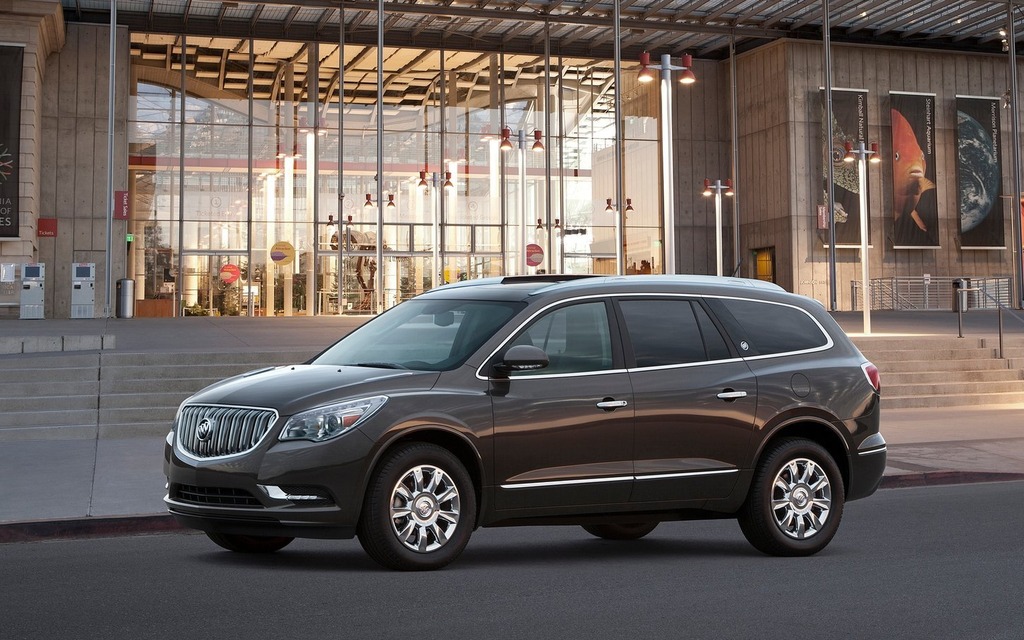 In the United States, American-made products are highly regarded, with good reason, as they obviously boost the local economy as opposed to foreign-made products. However, are all the domestic-brand vehicles really assembled with components sourced from the United States? That's what the Kogod School of Business figured out.
This establishment just published their 2016 Kogod Made in America Auto Index, which ranks the automotive fleet by their American content, or the percentage of each vehicle that contributes to the local economy. This report rounds up the U.S. and Canadian markets, and takes into account where the engine, the transmission, the cockpit and the chassis come from, in addition to the assembly location and even where the profit margin ends up.
This year, the trio composed of the Buick Enclave, the Chevrolet Traverse and the GMC Acadia takes top honours as the most "Made in USA" vehicles with a score of 90%. They are followed by the Ford F-150 in second place with 85% and the Chevrolet Corvette in third position with a score of 83%.
A slew of General Motors models took fourth place with a score of 82.5%, while in fifth position is the Honda Accord with 81%. They are followed by the Ford Taurus and several more GM products with 80.5%, same as the Jeep Wrangler Unlimited which is the most American-made model of Fiat Chrysler Automobiles' lineup. As for Toyota, the Sienna and the Camry rank eighth with a score of 78.5%, a position they share with the Jeep Cherokee, the Honda Pilot and the Honda Odyssey.
The Tesla Model S takes the 12th position with 75%, the Kia Sorento appears in 22nd place with 67.5%, despite being built in the United States, and the Hyundai Santa Fe Sport ranks 23rd with 66.5%.
The most American-made German car is the Mercedes-Benz C-Class with a score of 61.5%, sharing the 30th position with the Nissan Murano, Pathfinder and Altima. Although they're built in the United States, the Subaru Outback and Legacy ranked 44th with 42.5%. Finally, among the 338 vehicles studied, a third of them have an American content of 1.5% or less.
Check out the full rankings of the 2016 Kogod Made in American Auto Index.
Share on Facebook