Exclusive – Rolls-Royce VISION NEXT 100: Look Ma, No Steering Wheel!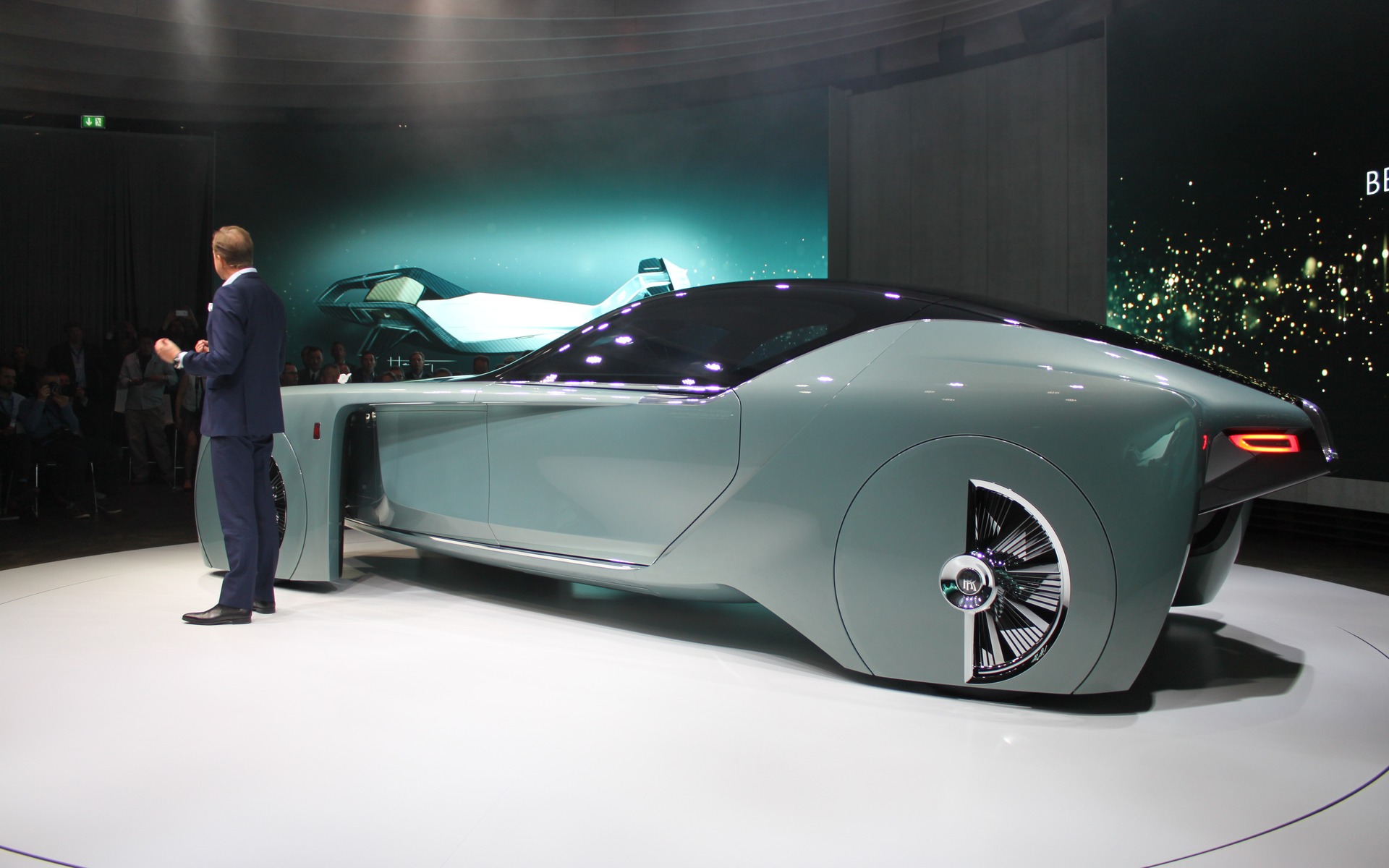 We've written it time and time again: there is nothing terribly inspiring about driving a Rolls-Royce. Well, it seems as though the company's management has finally gotten the message. The Rolls-Royce VISION NEXT 100 has no steering wheel, as it is a fully autonomous boat. And boat it is! Although the photos don't do it justice, take my word for it: this thing is enormous. At over 5.9 metres long, parking it promises to be an adventure.
The vehicle's stylists and designers began by quoting none other than Sir Henry Royce. "Strive for perfection in everything you do. Take the best that exists and make it better. And when it does not exist, design it."
With a never-ending nose and a glass bubble that covers the cabin, it is undeniably spectacular. Since it drives only in autonomous mode, the interior layout looks a lot more like a private living room than it does a traditional passenger compartment. Once you've arrived at your destination, the roof lifts up and Rolls-Royce's signature coach doors, found on present-day models, open. As you're leaving the car, a small running board is deployed to prevent you from falling. Raining? No need to worry, there are two umbrellas in the door opening. Moreover, between the front wheels and the door, a removable panel holds personalized baggage to your Rolls.
What can we say about Rolls-Royce's classic "Spirit of Ecstasy" emblem, which acts like a personnel concierge? Well, her name is Eleanor, in honour of Eleanor Thornton, who inspired Charles Robert Sykes to sculpt Rolls-Royce's iconic hood ornament. Thus, you'll be able to tell Eleanor your destination or make any other request by voice command. She puts Siri to shame!
Overall, this extraordinary car is a unique creation. It will remain the very first visionary concept car ever made by Rolls-Royce. And there's no danger of ever seeing it on the road. Unless...
Share on Facebook