The Acura NSX that will Race at Pikes Peak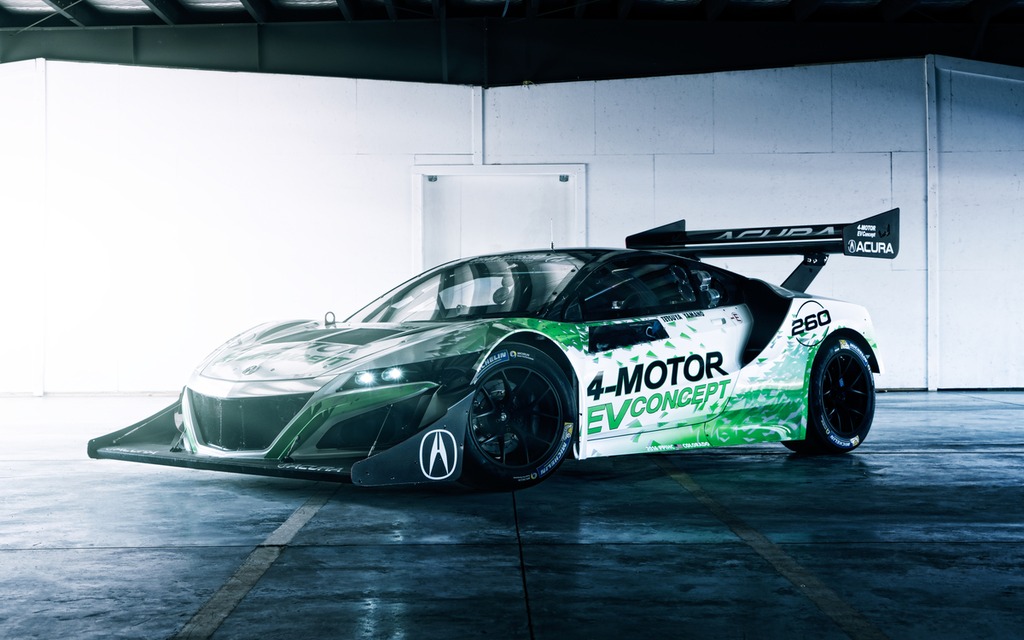 Honda/Acura wants to dominate Pikes Peak this year; after a modest effort last year, the manufacturer just announced its latest race car that will be tasked with setting a record on the 20-kilometre, 156-turn course of this steep climb.
The Acura NSX you can see above is a powerhouse, equipped with four electric motors producing an unknown output. However, we know it is three times higher than last year's vehicle, a heavily modified Honda CR-Z. This car can send the exact power it needs to each wheel depending on traction, steering angle and vehicle speed. This system has been optimized by Honda for a long time: the roadgoing version is currently available in the RLX Sport Hybrid, and will be coming in the 2017 MDX Sport Hybrid.
The manufacturer hasn't announced the exact specifications for its concept car, but since the race hasn't started yet, it's understandable that they want to keep their rivals in the dark.
The Pikes Peak Hill Climb officially starts on June 26, but practices open tomorrow.
Share on Facebook