Nissan Kicks : Kicking The Competition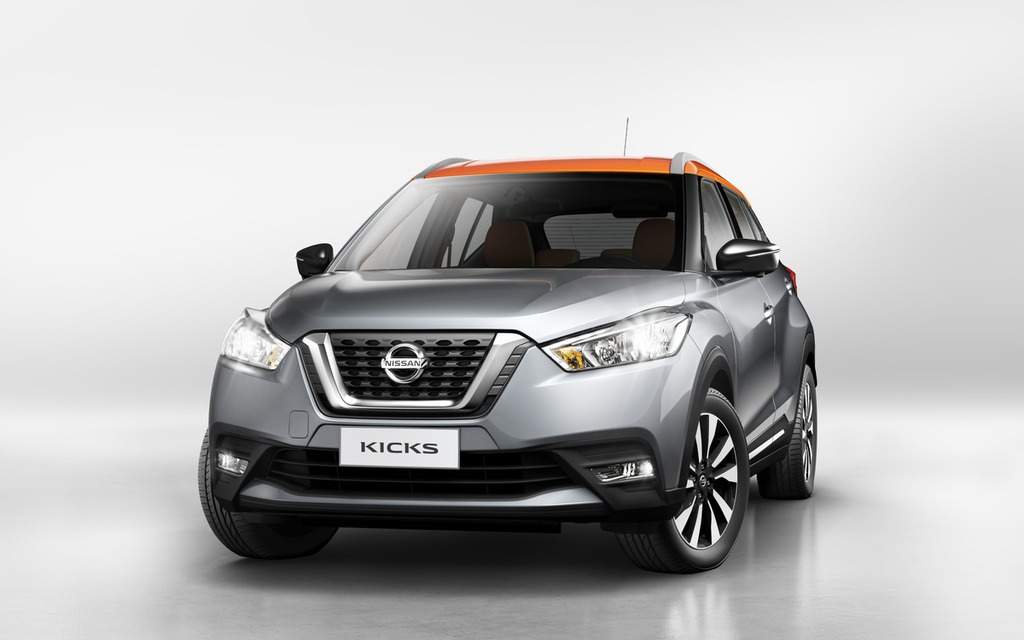 The Mazda CX-3 and Honda CR-V spearheaded the most recent arrival of small CUVs on the market. Now, Nissan decided to launch the Kicks, a little vehicle that is set to challenge those two rivals.
The Nissan Kicks was first announced in 2014 in concept form at the Sao Paulo Auto Show. The new vehicle sports Nissan's familiar V-shaped grille. Dimensions-wise, the Kicks is very close to the Juke. So far, the manufacturer plans on keeping both in its lineup.
This newcomer aims to be versatile: according to Nissan, it will be equally at ease hauling stuff around as tackling curvy back roads. Equipment-wise, the Kicks will feature a 360-degree camera system as well as an obstacle detection system.
The Kicks will be launched in South America, but it will be also be sold in 80 markets throughout the world. No word yet on a North-American debut.
Share on Facebook