Matching Luggage For Your Rolls-Royce Wraith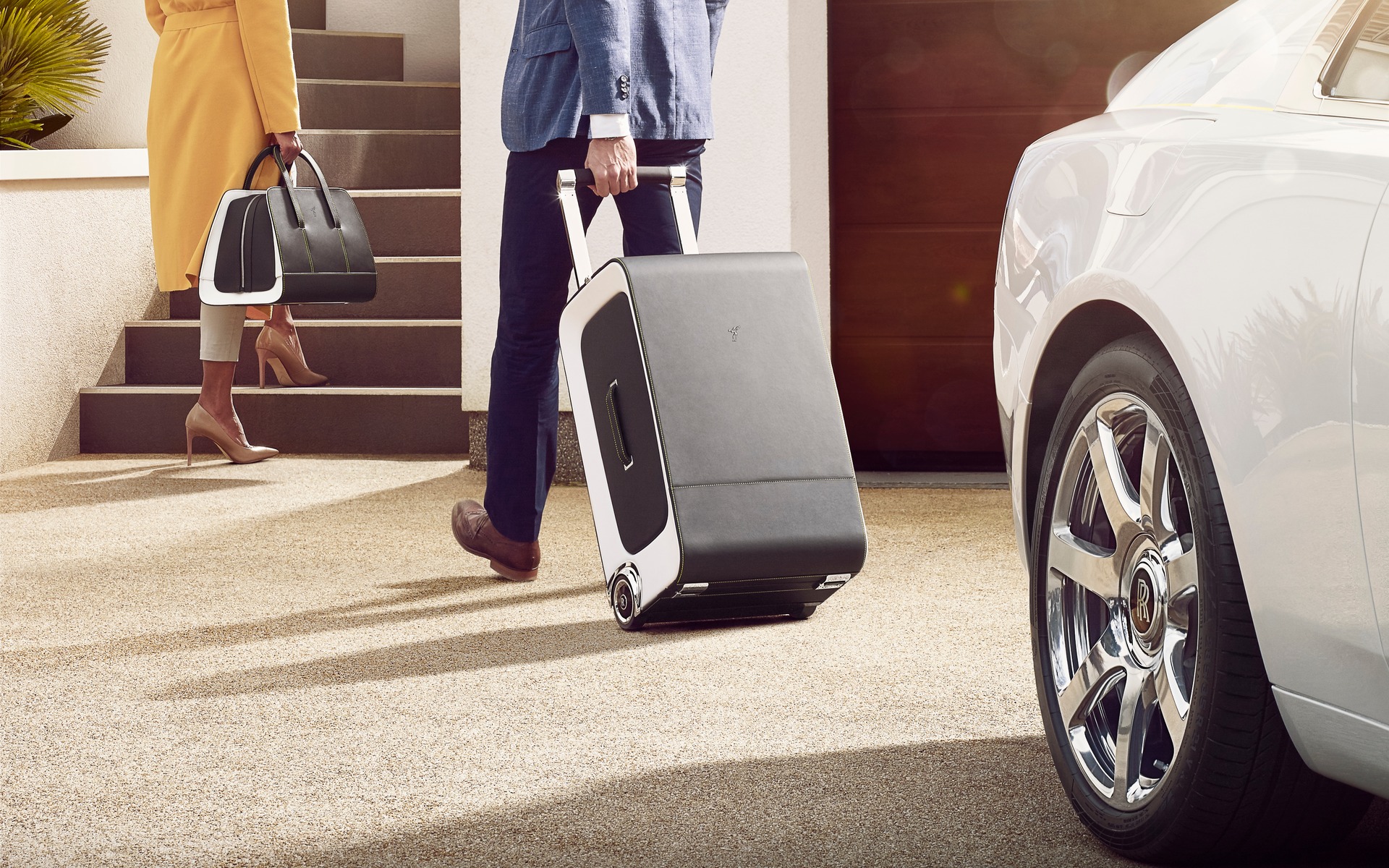 So here's a problem the huge majority of buyers will never have. Let's say you are about to leave on a trip to the West Coast. You're in no hurry, so you leave the jet at home and you take your Rolls-Royce Wraith instead. But here is the dilemma: how will you keep your Hermes underwear, Italian shoes and Lacoste polo shirts? A regular Vuitton bag simply won't do.
Rolls-Royce is ready to answer your plea. They will now offer a set of bespoke luggage specifically designed to fit inside your Wraith. Created by the Rolls-Royce Bespoke Design Studio, the six-piece set is perfect for your trip. It includes two large suitcases, three travel bags and an clothes cover for longer garments (like a dress).
Each item is made of carbon fibre and is covered in the same leather used to finish your car's interior. The seams are hidden, and you can choose either a monochrome or two-tone finish. Finally, like every good Rolls-Royce, the wheels on the larger suitcases are fitted with a centre cap featuring the brand's logo that always stays upright.
You can get the whole set for USD$45,854 (CAD$57,510), but it is possible to order each piece individually.
Share on Facebook