Here is the 2017 Lexus IS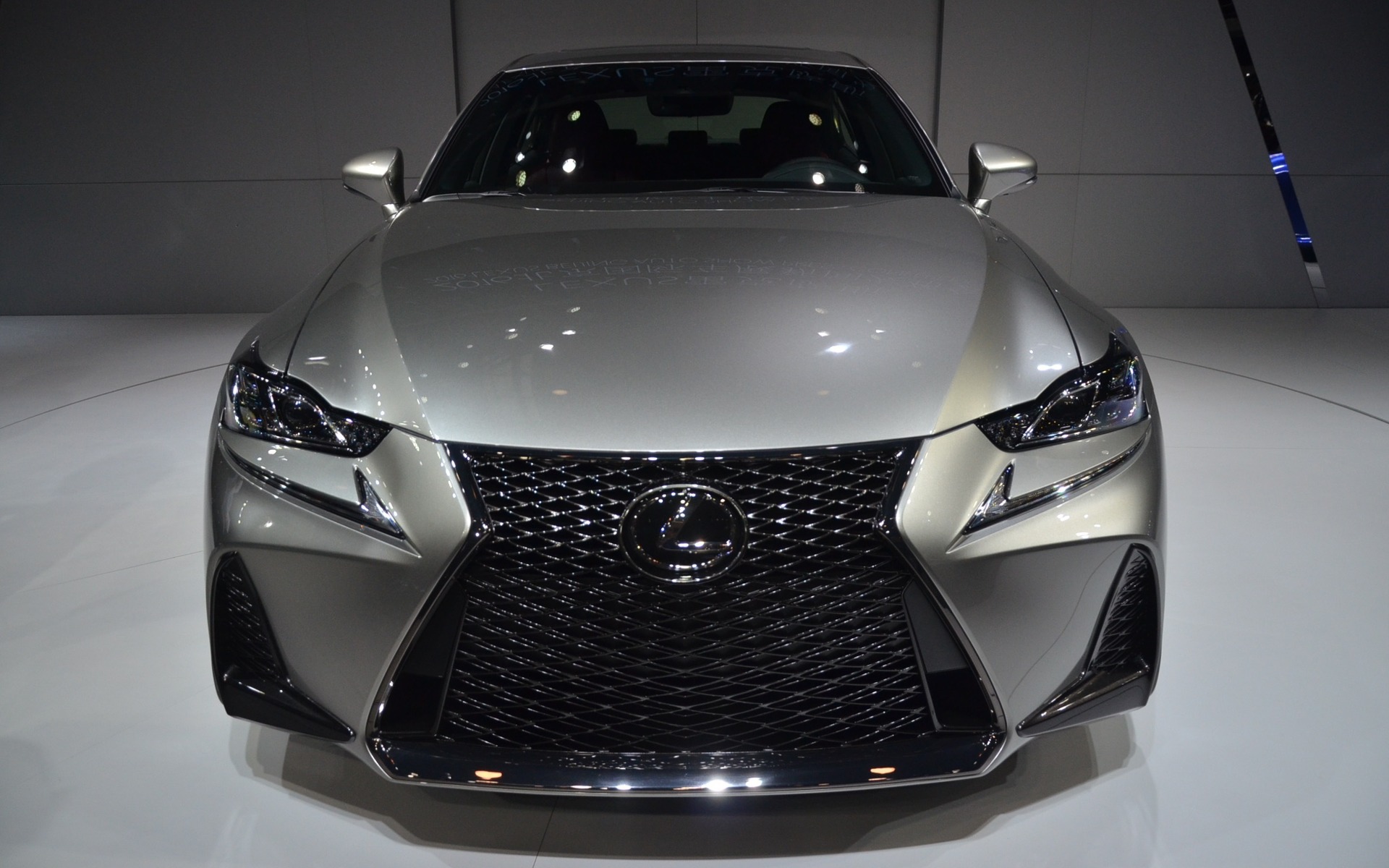 As we previously reported, Lexus was on the verge of unveiling their new IS sedan; they did so at the Beijing Auto Show. Most of the changes are focused on the bodywork, but the manufacturer also took the time to modernize the equipment list.
First of all, the front fascia receives larger air intakes in the lower part of the bumper and the checkmark-shaped LEDs migrated downward on the bumper. The grille is also larger than ever. The vehicle's sides are not really different from last year, but we can see new 17-inch wheels on the car. At the back, the lights are the same shape, but they have been updated. The dual exhausts are back, but they are now triangular instead of round.
The IS' interior is now home to a 10.3-inch infotainment screen, and the dashboard receives new cupholders as well as different gauges.
Engine choices haven't changed, but Lexus is now offering new safety technologies as standard equipment, such as precollision warning, lane-change sensors and adaptative cruise control.
Share on Facebook