The Honda Accord Hybrid Returns for 2017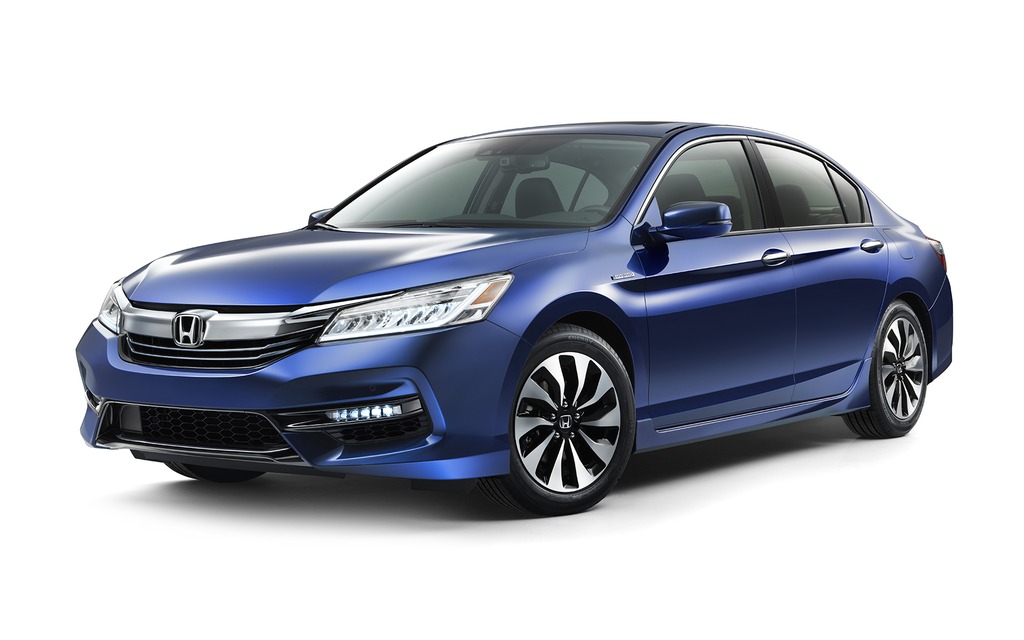 The hybrid version of the Accord sedan will be back for the 2017 model year, and this time around, it will be more powerful and more fuel efficient.
This Accord Hybrid should be the most muscular car in its category with a combined output of 212 horsepower. It should also beat its rivals in regards to fuel economy, as the manufacturer is claiming a consumption rating of 5.0 L/100 km.
The car's powertrain has been revised compared to the previous version. The 2.0-litre engine and the electronic management system have been revised, while the battery pack is now more compact. A small battery also means a roomier trunk. On the outside, the 2017 Honda Accord Hybrid receives new alloy wheels, a new aluminum hood and blue-tinted LED headlights.
To make the fuel-efficient sedan safer, engineers added standard precollision braking, lane-keep assist, a backup camera and a remote engine starter. An infotainment system that can integrate Apple CarPlay and Android Auto will also be standard, while the Touring package will add wireless phone charging, auto high beams, rain-sensing wipers as well as front and rear park sonar.
In 2014, the Japanese brand sold 14 000 units of its Accord Hybrid. With this new generation, they hope to double that number to 28 000 units by doubling production so they don't run out of cars.
The 2017 Honda Accord Hybrid will arrive in US and Canadian dealerships just in time for summer.
Share on Facebook