Volvo Polestar: More Power, Less Cylinders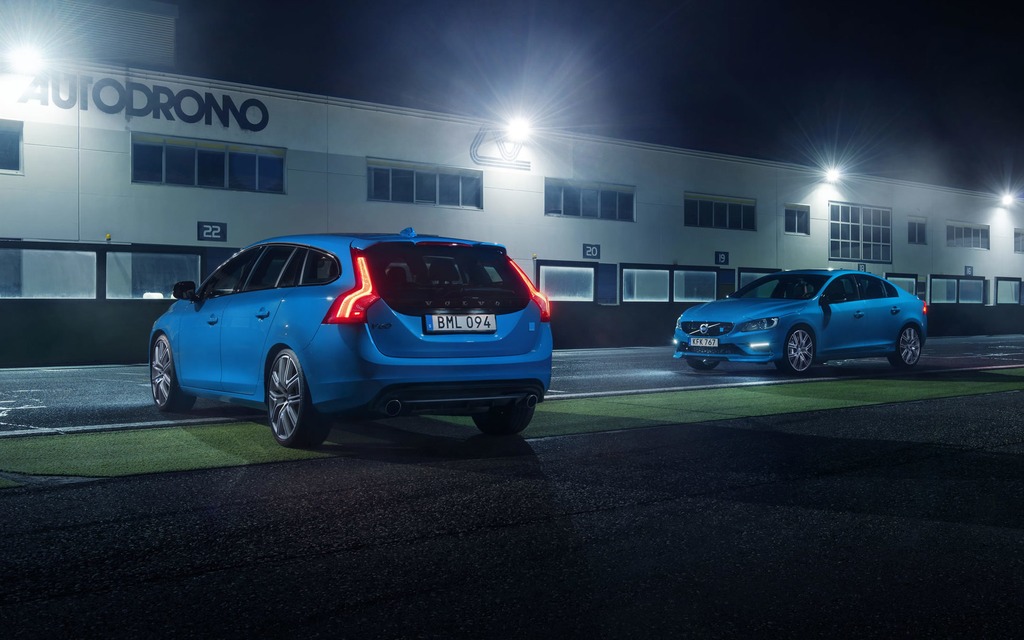 Volvo is currently hard at work modernizing its fleet of vehicles; the swedish automaker recently launched the XC90 SUV, while the upcoming S90 sedan and V90 wagon are set to be launched soon.
Drivetrains are also all-new: nowadays, all new Volvos will come with a 2.0-litre engine tuneable for different applications.
This is good for fuel economy, but we were worried about the Polestar performance variants: without the turbocharged inline-six, the S60 and V60 were in danger of losing their performance advantage.
Our fears have been alleviated. Starting next year, the blue cars will feature the new Drive-E four-cylinder turbocharged and supercharged engine.
With the help of some modifications (bigger turbo, new air intake, more aggressive cams, high-pressure fuel pump, etc.), the engine now produces 367 horsepower and 347 pound-feet of torque. This is an increase of 17 horsepower, but a decrease of 22-pound-feet compared to last year. Volvo's eight-speed automatic transmission has also been optimized for sporty driving.
Even better, the brand announces a fuel consumption of 7.8 L/100 km.
Share on Facebook