2016 Fiat 500 1957 Edition: a Touch of Retro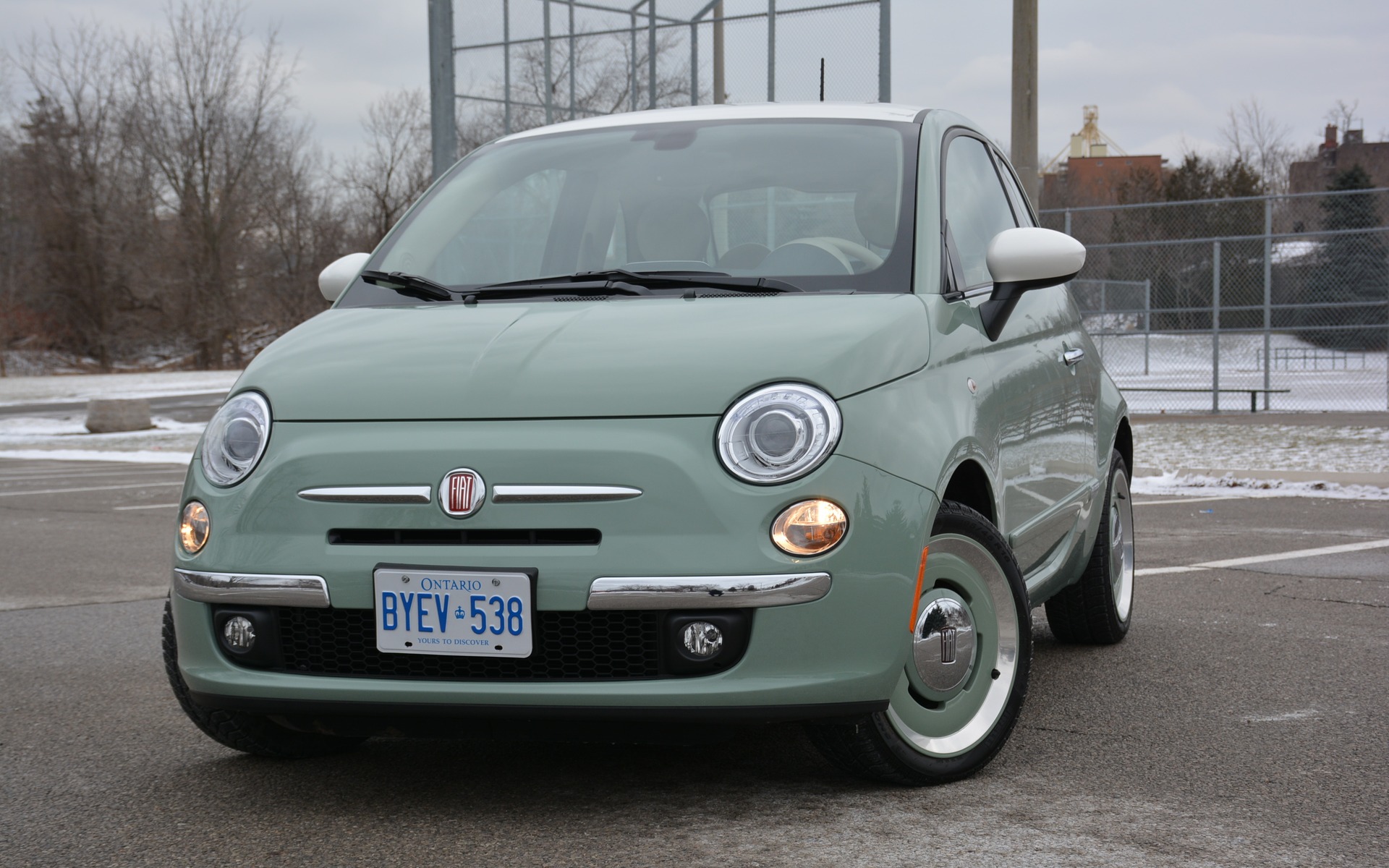 Strong points

Cute exterior
Retro touches
Modern interior

Weak points

On the pricier side
Handling can be improved
Cargo space
Full report
Retro has been making a comeback in fashion, photography and food, so why not cars? As a tribute to the original Nuova Cinquecento built in 1957, Fiat is offering up its own retro version of the Fiat 500 city car and calling it the "1957 Edition."
A lot of what's on the outside takes some vintage cues, including colour offerings such as Celeste Blu as well as Verde Chiaro that was featured on my test vehicle. That's light green for those that don't speak Fiat's original native tongue.
At first glance, the 1957 Edition catches you a little off guard, but once you see its 16-inch retro alloy rims sporting the vintage Fiat logo in the centre cap with that light green paint surrounding it – you realize it truly comes together in one neat, cute package that's unlike anything else on the road today.
Now, if only that package came at a retro price. The 1957 Edition starts at $22,995, but makes its way to $29,995 with the addition of both retro and modern amenities, creating a nice mix of old and new. From the retro side, the package includes an ivory leather-wrapped steering wheel, white exterior mirrors and roof panel, chrome bumper accents and sharp brown leather seats with white accent stitching. It keeps its cool inside with the current youngins via a standard five-inch Uconnect infotainment system and SiriusXM satellite radio, as well as an optional GPS navigation unit and premium Beats Audio sound system.
The leather seats not only look fashionable, they provide a nice cushion allowing for a comfortable ride. You wouldn't think it, but the front row has plenty of head and legroom with all of the buttons at arms' length that are easy to figure out. The centre console is full of white plastic and a bit cheesy due to its circular large buttons; nevertheless, you have to be somewhat into that in order to consider a Fiat 500 in the first place. 
One bone of contention comes down to the placement of the cupholders. They are situated too close to the gear shift resulting in a few accidents while hoping for a sip of coffee. If the parking brake can be reduced in size and more in proportion with its diminutive size, the cup holders could then be pushed back in a more appropriate position. I understand this is minor in detail, yet it's something you would only come across while testing this Fiat 500 out. 
As for the back seats, there's not much to talk about. It's best suited for children or groceries, so don't be expecting to use this car as a carpool commuter. The same goes for cargo space, but at least the rear seats can be folded down for a total of 1 121 litres of room, compared to the 269 litres that's provided with all the seats upright.
Driving it is fun. Reminiscent to a pinball game where you can weave in and out of lanes with the use of its 101-hp, 1.4-litre MultiAir four-cylinder engine. Torque numbers are pretty much equal at 98 lb.-ft., with my test vehicle being matched to the optional six-speed automatic transmission. 
As aforementioned, the 500 has a lot of spunk, but that comes with a lot of noise. To get up to speed, there was plenty of huffing and puffing without much improvement when switching from normal driving mode to sport. This wasn't shocking by any means, as the 500 isn't meant to be a thoroughbred racer. For what it is, the 500 1957 Edition has great throttle response and can keep up with the rest of the pack on highway. Just make sure you do a double-take with your side mirrors on lane changes. Visibility was never a strong suit for the 500.
Steering feel is nicely weighted, but I found that on occasion right turns caused some oversteer. Another issue you will come across is the impact of the 500 on choppy roads; you will feel each bump, so be prepared. 
We've talked a lot about some negatives that typically come about with these city cars, however, one thing they do exceptionally well comes down to fuel economy. The 1957 Edition was able to achieve 8.4 L/100 km over 300 km of driving, including 70 per cent in the city. It's not the best in the business considering the low numbers being thrown out by bigger Honda Civics and Kia Optimas, but it still saves you a lot of money at the pump without having to pay for premium gas like its MINI rivals. 
The 2016 Fiat 500 1957 Edition is a unique being that's suited for that individual who likes something small and cute, as well as a little retro. It's not going to be everyone's cup of tea, but it's nice to see a different option for that trendy person. 
Share on Facebook