2017 Porsche
718 Boxster

: We're Driving it This Week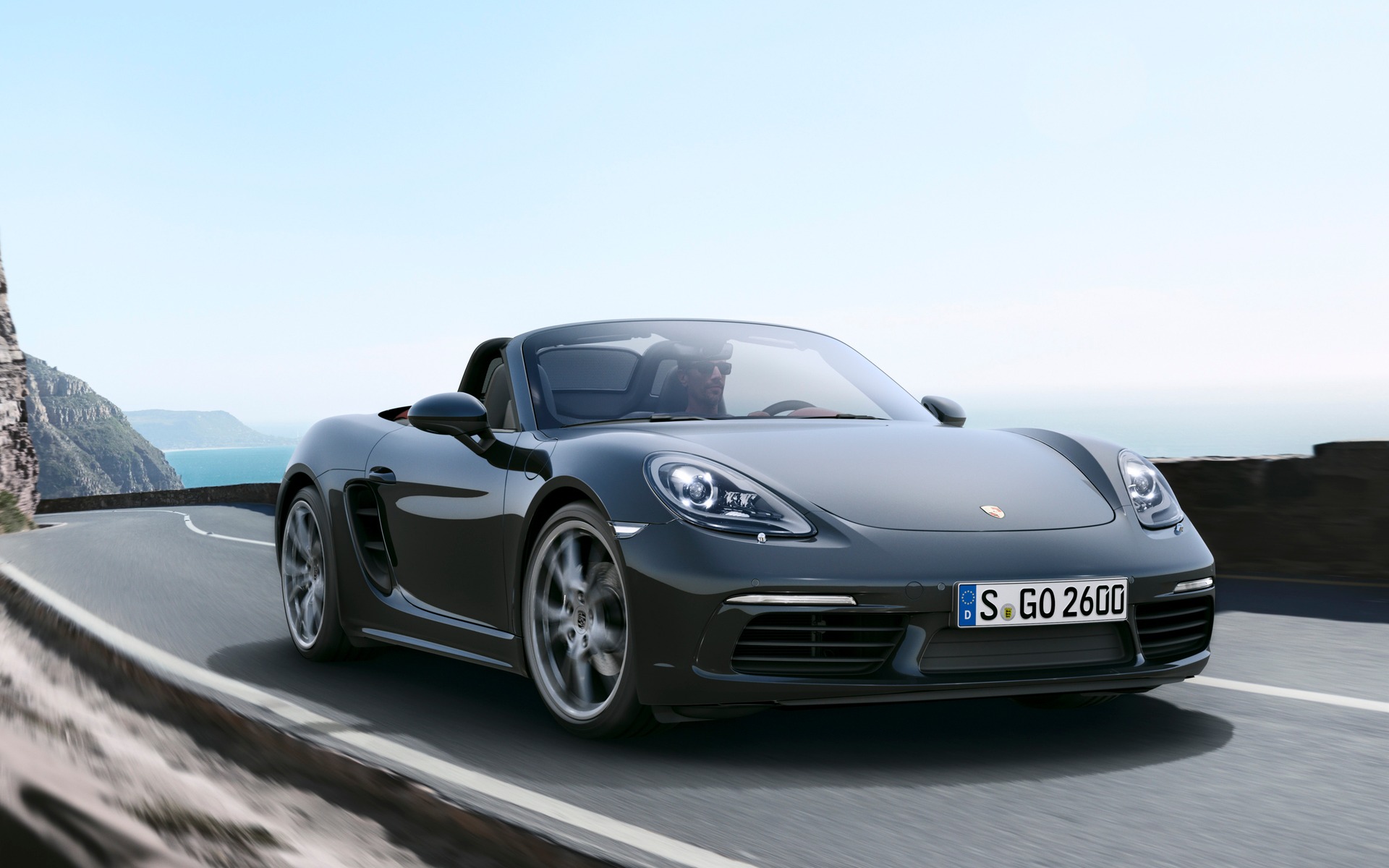 The Car Guide is heading to Spain for a first drive of the new Porsche 718 Boxster. My colleague Jacques Deshaies attended the technical presentation of this model in Marseilles a few weeks ago, where he rode as a passenger aboard a 718 Boxster driven by one of the brand's engineers. Now, it's our turn to get behind the wheel in order to discover the rejuvenated roadster that will now be motivated by a turbocharged four-cylinder engine.
From a technical standpoint, this turbo four, which displaces 2.0 litres in the base version and 2.5 litres in the S variant, is derived from the turbocharged, six-cylinder unit that now equips the 911 Carrera. In fact, we can almost say that it's essentially the same engine, but with a couple of pistons slashed off.
The spec sheet claims 300 horsepower for the 718 Boxster and 350 for the 718 Boxster S. These two models now both offer more power than its predecessors motivated by flat-six engines. Torque is also up (by 74 lb.-ft. for the base trim and 43 lb.-ft. for the S), and we can't wait to validate how strongly this new engine pulls. If the result is similar to what has been achieved in the recently refreshed 911 Carrera, we're in for a treat.
Our complete report on the 718 Boxster will soon follow.
Share on Facebook