2016 World Car of the Year Winners Announced in New York - Mazda MX-5 Gets the Crown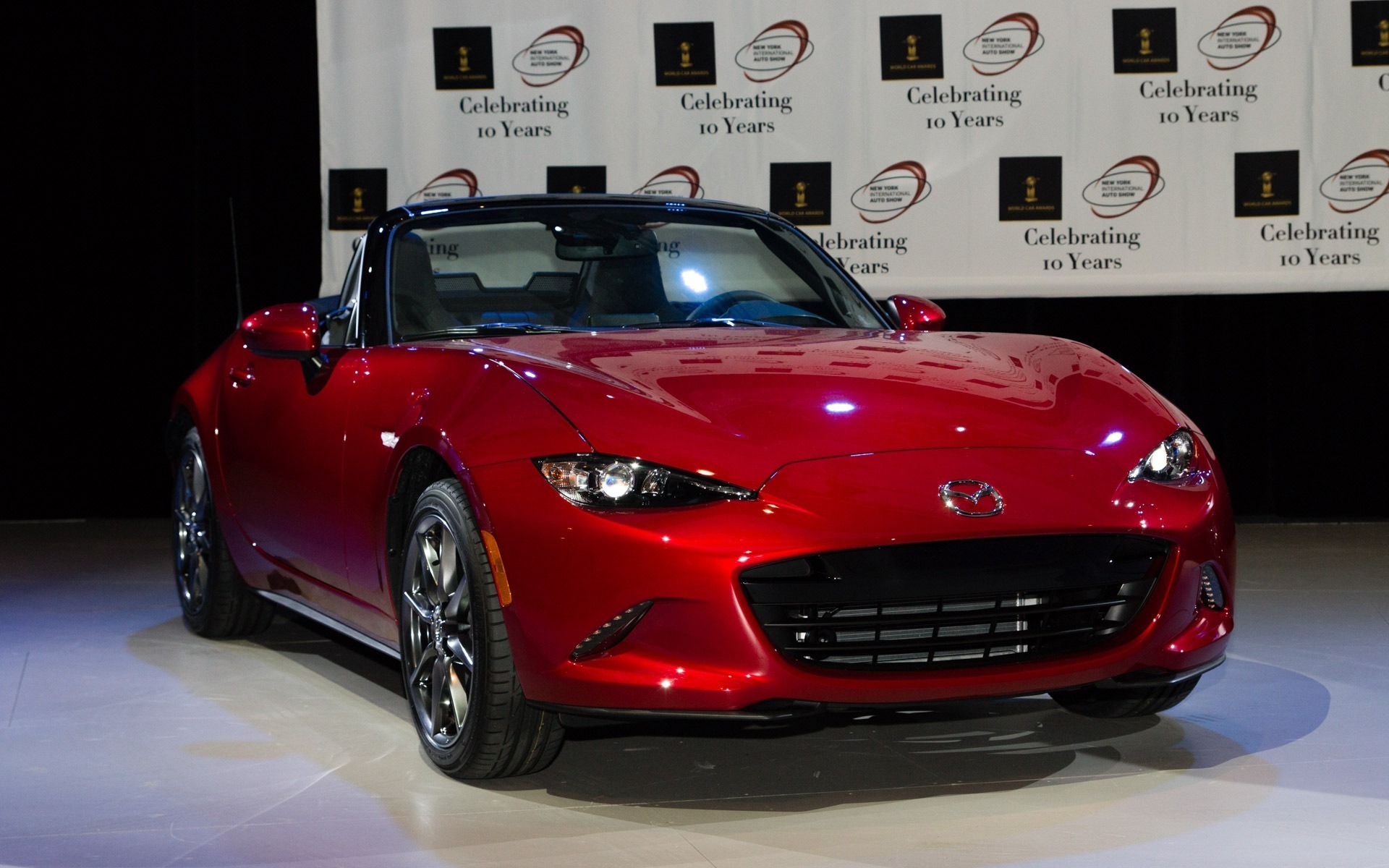 This morning at the New York International Auto Show, the World Car Awards announced this year's winners in five distinct categories.
The panel of 73 automotive journalists from around the world submitted their votes by secret ballot earlier this year, and international accounting firm KPMG compiled the results.
After unveiling the three finalists in each category at the Geneva Auto Show a few weeks ago, here are the vehicles that will be taking home the 2016 World Car Awards trophies.
For the overall 2016 World Car of the Year Award, the winner is: Mazda MX-5
Finalists: Audi A4 Sedan, Mercedes-Benz GLC
For the 2016 World Luxury Car of the Year Award, the winner is: BMW 7 Series
Finalists: Audi Q7, Volvo XC90
For the 2016 World Performance Car of the Year Award, the winner is: Audi R8 Coupe
Finalists: Honda Civic Type R, Mercedes-AMG C 63 Coupé
For the 2016 World Green Car of the Year Award, the winner is: Toyota Mirai
Finalists: Chevrolet Volt, Toyota Prius
For the 2016 World Car Design of the Year Award, the winner is: Mazda MX-5
Finalists: Jaguar XE, Mazda CX-3
Share on Facebook