The Past Foretells the Future: Happy 100th Birthday, BMW!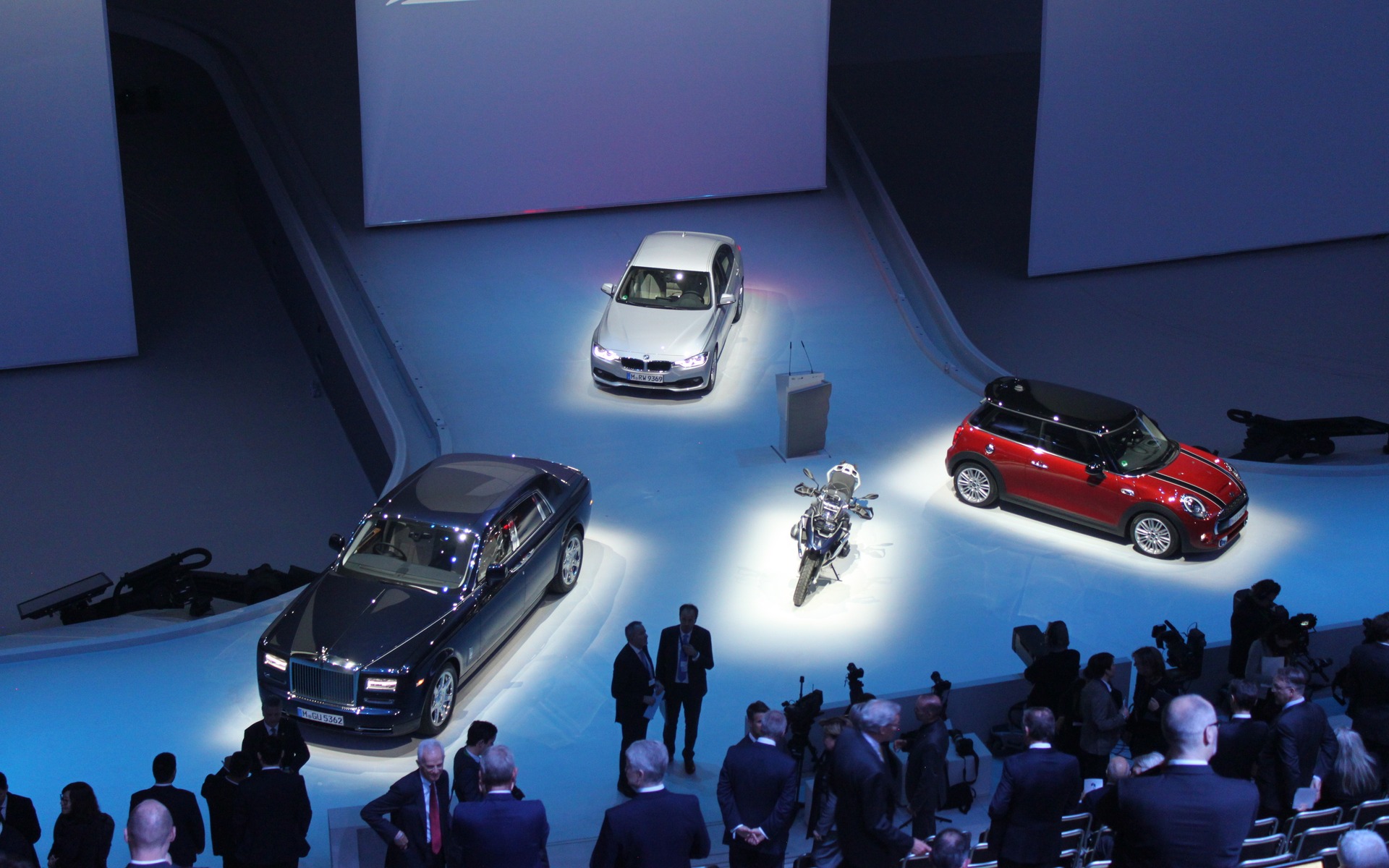 MUNICH, Germany – One hundred years have passed since Bayerische Motoren Werke was established. The German automaker was created when two engine builders joined forces on March 7, 1916. Since then, the company's logo has continued to be a rotating propeller on a blue and white background—the official colours of Bavaria, where they are headquartered.
After Germany's WWI defeat, BMW sought to redirect its operations. Faced with a ban on making aircraft engines, the firm's original offering, BMW turned to designing and building automobile engines. Who would have guessed that the company would go on to be such a huge success?
Fast-forward in the brand's history books to the mid-1950s to see when BMW got its first taste of real success with the 507. The following decades would be marked with ups and downs, but today BMW is the biggest employer in Munich, with more than 30,000 people on the payroll. Company management always been loyal to its roots, much to be benefit of Bavaria.
One busy day
After more than 100 years of commercial success with vehicles like the 2002 Ti, 3.0 CSL and others, BMW is now going public with its future aspirations. The Car Guide was honoured to be the only Canadian media firm invited to the official 100th anniversary ceremony. We started the day off at BMW's Classic Centre, which is built on same site as the manufacturer's original plant. There, we were ushered into the very first press conference of this new era.
Last year, we were given the chance to visit the centre, but it was still under construction. This is where the brand's clients can come to have their old Bimmers restored. At the recent event, a complete line-up of vehicles that marked the brand's 100-year history were on display for the hundreds of guests to enjoy.
From BMW's first aircraft engine to the latest-generation Rolls-Royce Phantom, not to mention the M1, there was enough to leave us all with our jaws hanging. After offering us some excellent coffee and pastries, they ushered us into the press conference, which frankly left us wanting. We didn't get many answers to our questions. But we did get a first glimpse of BMW's Vision Next 100.
This is also where the press relations and communications team revealed this year's celebrations schedule. This spectacular BMW vehicle will also be presented next month in Beijing. The Chinese market is a big one for the brand. In June 2016, MINI and Rolls-Royce will unveil their Next 100 concepts. (Note that all four future concepts are called "Next 100".) While BMW and MINI have come out with several concept vehicles over the years, the same isn't true for Rolls-Royce or Motorrad, BMW's motorcycle division. The future motorbike will be presented in October.
One massive show
Once the press chat wrapped up, we headed to Munich's Olympic Stadium for a massive show. We were 125 journalists from around the world joined by 2,000 auto dealers, managers, clients and celebrities. We spotted Boris Said, NASCAR driver and BMW dealer in California. Well-known designer Gordon Murray was there too. He's the mastermind behind the first road-going McLaren F1. We also caught sight of FIA president Jean Todt as well as Alex Zanardi, the brave driver whose legs were amputated following an accident with Alex Tagliani at the Lausitz track on September 15, 2001.
The presentation was so enormous that it's hard to put into words. The split-level stage was as big as a football field. The visual effects were nothing short of captivating, recounting the manufacturer's history. The 1.5-hour show culminated with a presentation of BMW's Vision Next 100.
The next day, our trip was capped with a visit to the museum and detailed presentation on the Vision Next 100. Our questions were answered by the designers. 
More to come on this concept car soon. Until then, we're wishing BMW a very happy birthday!
Share on Facebook