Chevrolet Camaro: A Special Edition for its 50th Anniversary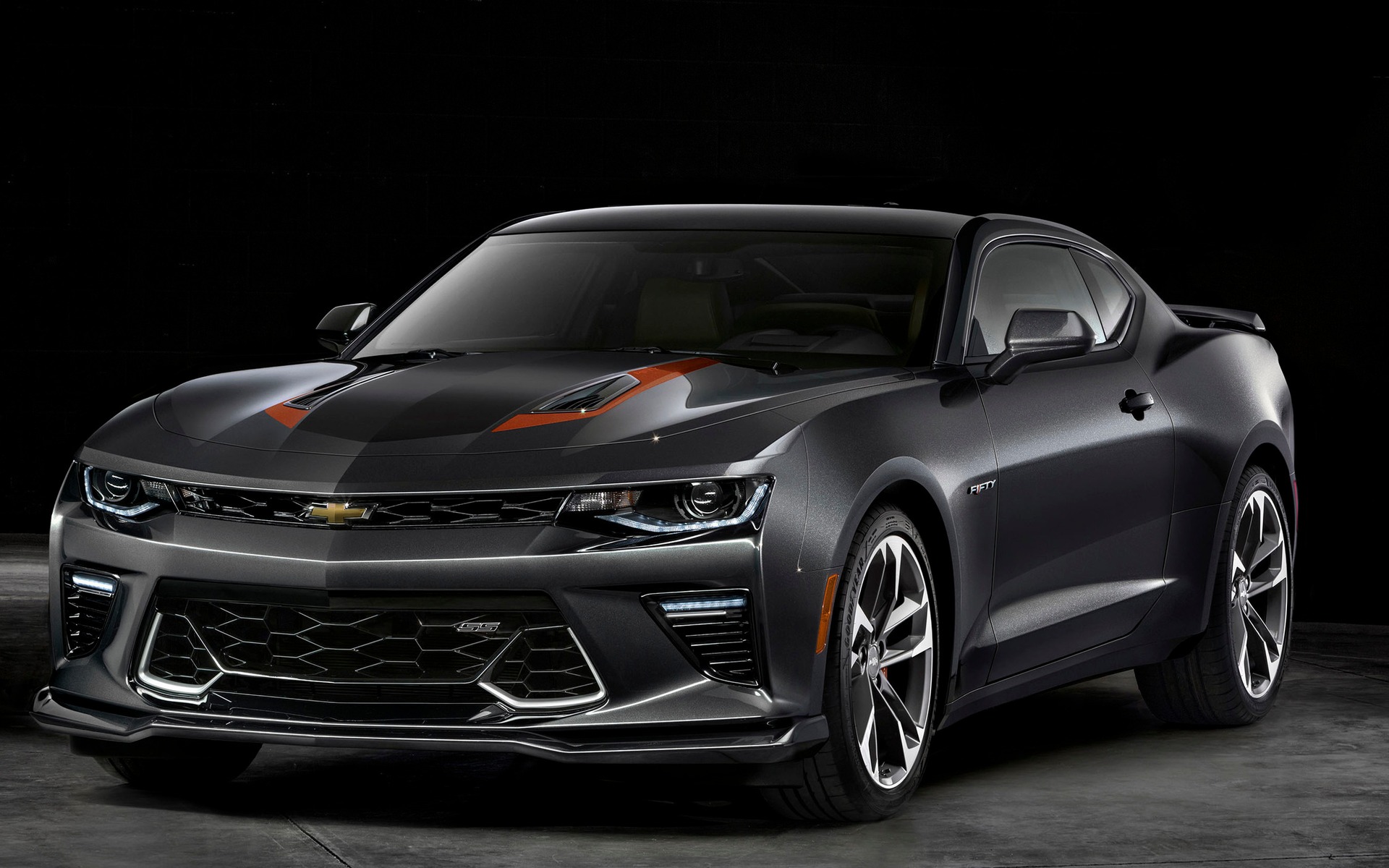 In 1966, the first Chevrolet Camaro was unveiled. This light and sporty coupe was created when GM saw just how popular the Ford Mustang was when it came out two years prior.
So, the Camaro turns 50 this year. To celebrate this important milestone, Chevrolet decided to offer a little special edition.
Dubbed the 50th Anniversary, it will feature dark grey metallic paint and orange hood stripes. The front grille is also unique, as are the 20-inch wheels. To complete the look, this Camaro features silver grille accents as well as orange brake callipers.
You can add the 50th Anniversary Edition package on any 2LT or 2SS Camaro, convertible or coupe. In the 2LT, the base engine is a turbocharged 2.0-litre four-cylinder with 275 horsepower and 295 pound-feet of torque. A V6 is optional. If you choose the 2SS, you get a V8 engine. With a displacement of 6.2 litres, the LT1 will give you 455 horsepower to play with, more fitting for this kind of car.
The Chevrolet Camaro 50th Anniversary should arrive in dealerships next spring.
Share on Facebook