Audi SQ7 TDI: All the Torque, All the Time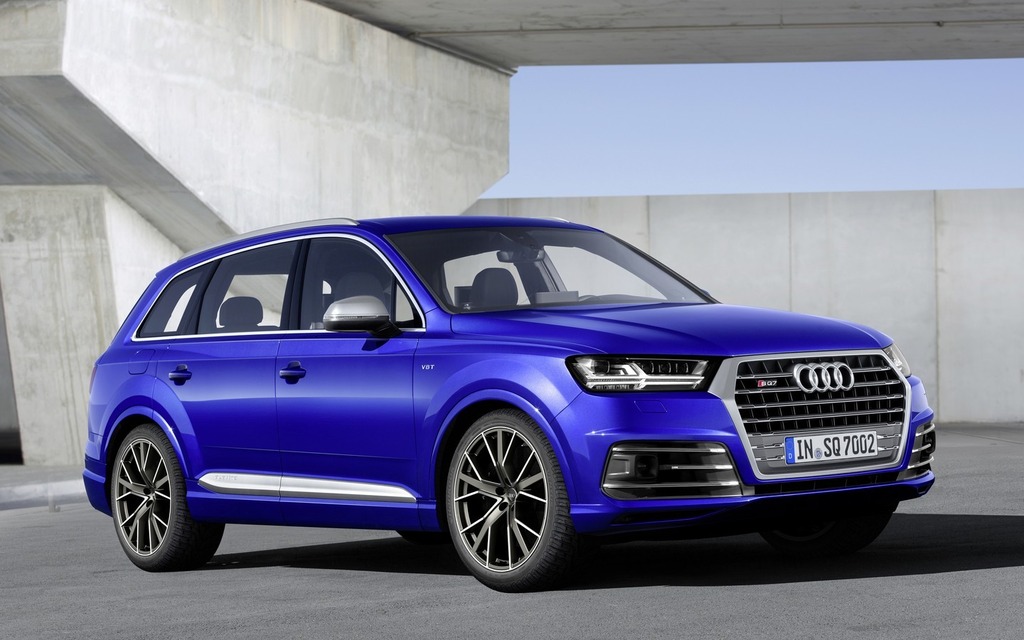 In Audi-speak, the letter S means performance: whether it's the S3 or the S8 - or whatever the number, really - each one features powerful engines and impressive performance numbers.
Instead of launching the newest member of this family amongst the rest of the new products at the Geneva Auto Show, Audi wisely chose to wait a few days so they could have the spotlight to themselves: here is the 2017 SQ7 TDI, the fastest diesel-powered SUV ever built.
Under the hood sits an all-new 4.0-litre V8 engine. Like a lot of its competitors, this mill is force-fed through a pair of turbochargers. However, Audi also added a third compressor; this one isn't driven through exhaust gases. It is fitted to an electric motor, and it is tasked with upping the pressure going into the engine at very low RPM in an effort to cull turbo lag.
The results speaks for themselves: the SQ7 boasts an impressive 435 horsepower and 664 pound-feet of torque. But this isn't the best part; thanks to the electric turbo, 100% of the torque is available at 1000 RPM! On the efficiency scale, the manufacturer says that it can sip as low as 7.4 litres of diesel per 100 km.
North-American pricing hasn't been announced yet - or availability - but the 2017 Audi SQ7 TDI starts at 89,900 euros in Germany.
Share on Facebook