Production-Ready Koenigsegg Regera Hits Geneva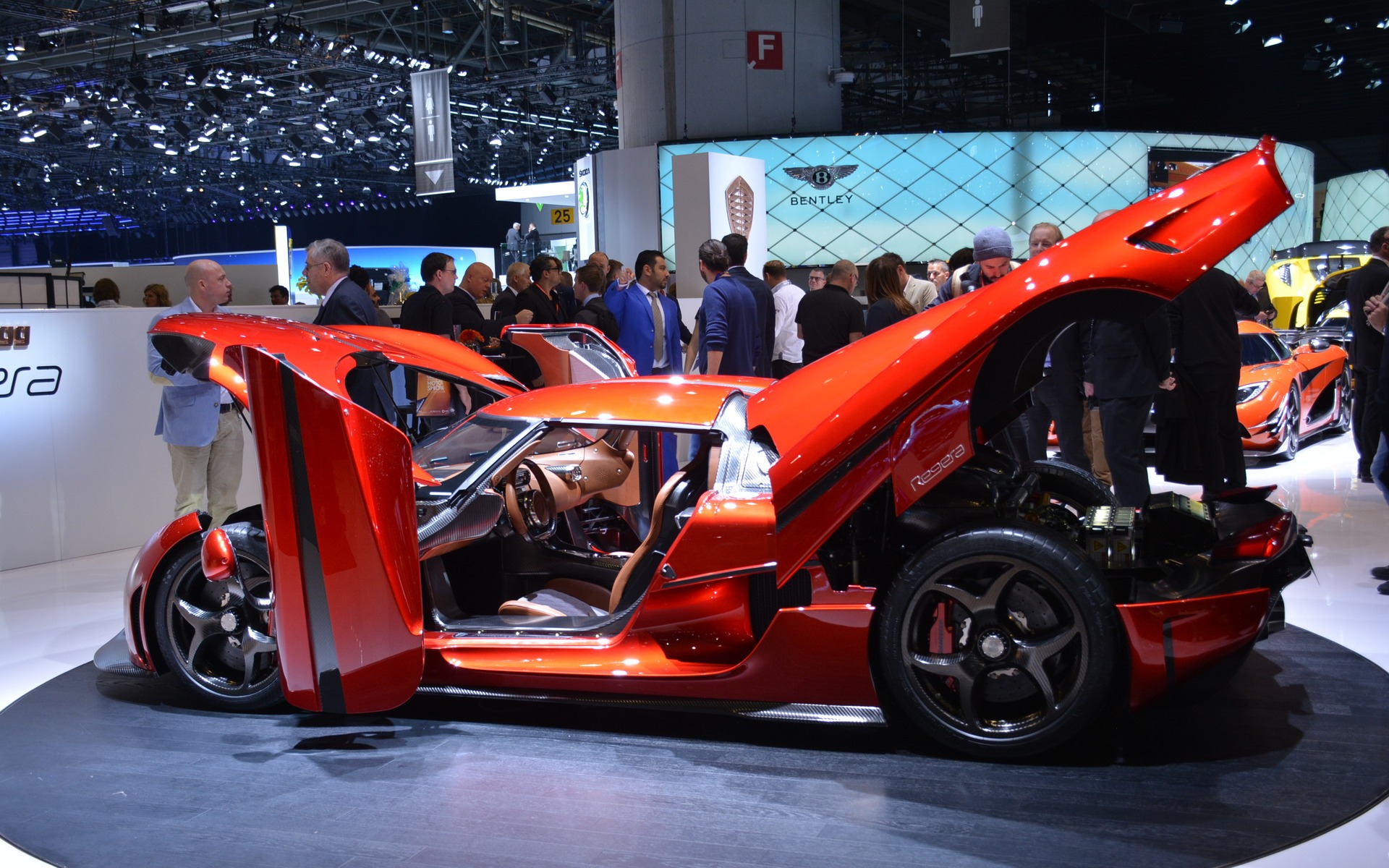 One year after announcing its new supercar at the 2015 Geneva Auto Show, Koenigsegg is now showcasing the production version of the Regera.
Compared to last year's car, this Regera features no less than 3000 subtle changes.
Engine-wise, we still get a twin-turbo, 5.0-litre V8 that sends power to the rear wheels, while receiving a boost from a trio of electric motors. Just like the concept, the Regera doesn't feature a transmission. At low speeds, the sports car moves using only electrical power. Once it is going over 48 km/h, the hydraulic coupling engages and connects the V8 to the wheels.
For maximum driving sensations, Koenigsegg can simulate a downshift: when the driver pulls on the steering-mounted paddles, the coupling disengages for a split second. This makes the "clutch slip," which increases revs quickly.
So how fast is the Regera? It has 1500 horsepower, 1475 pound-feet of torque, can go from 0 to 100 km/h in 2.8 seconds and will hit 399 km/h.
Share on Facebook