The People's AMG: Here is the 2017 Mercedes-AMG C 43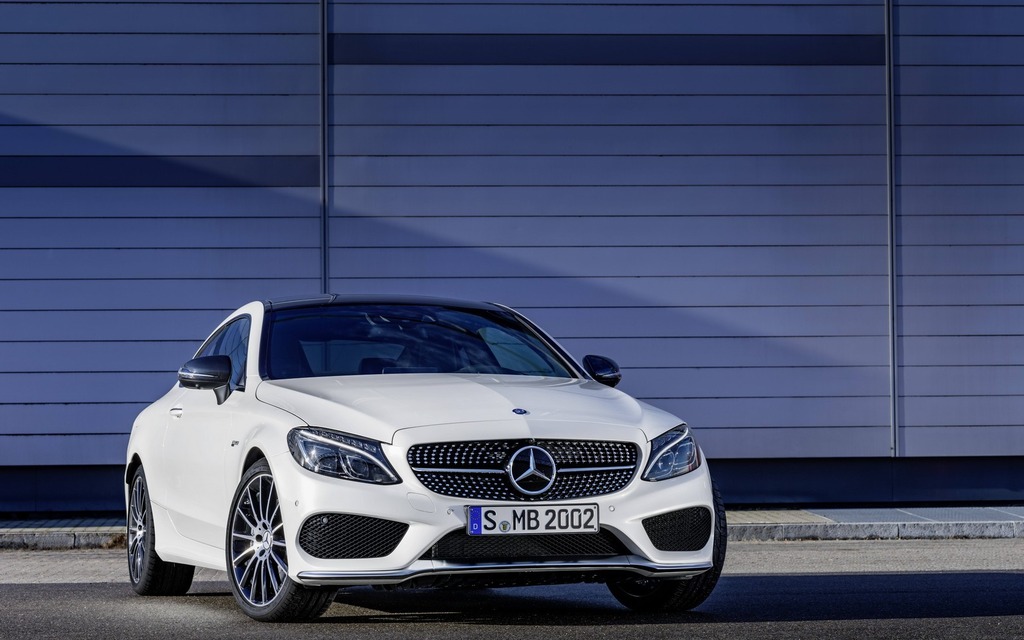 Throughout the years, AMG's lineup grew considerably. However, it also became more and more complicated. The AMG Sport sub-brand made things even harder to decipher: if we were to show you a C 450 AMG Sport, could you tell us it if it's a base-model AMG or a gussied-up Mercedes-Benz?
The German brand decided to simplify things: AMG Sport is now gone. The cars in this lineup will be re-affected, and here is the 2017 Mercedes-AMG C 43 Coupe, previously known as the C 450 AMG Sport Coupe.
The pretty little coupe gets a twin-turbo V6 displacing 3.0 litres that develops 362 horsepower and 384 pound-feet of torque. It comes standard with a nine-speed automatic transmission and can go from 0 to 100 km/h in 4.6 seconds.
The car comes with most of the C 63's hardware (apart from the power, that is): it's equipped with an adaptive suspension, a 4MATIC all-wheel drive system as well as larger brakes. Visually, you will recognize the coupe thanks to its body kit, grille and quad exhaust tips. Eighteen-inch wheels comes standard, and 19-inch alloys can be had at extra charge.
We will see this new "people's AMG" for the first time at the Geneva Auto Show.
Share on Facebook