Hennessey Helps Dodge's Hellcats with Their Horsepower Problem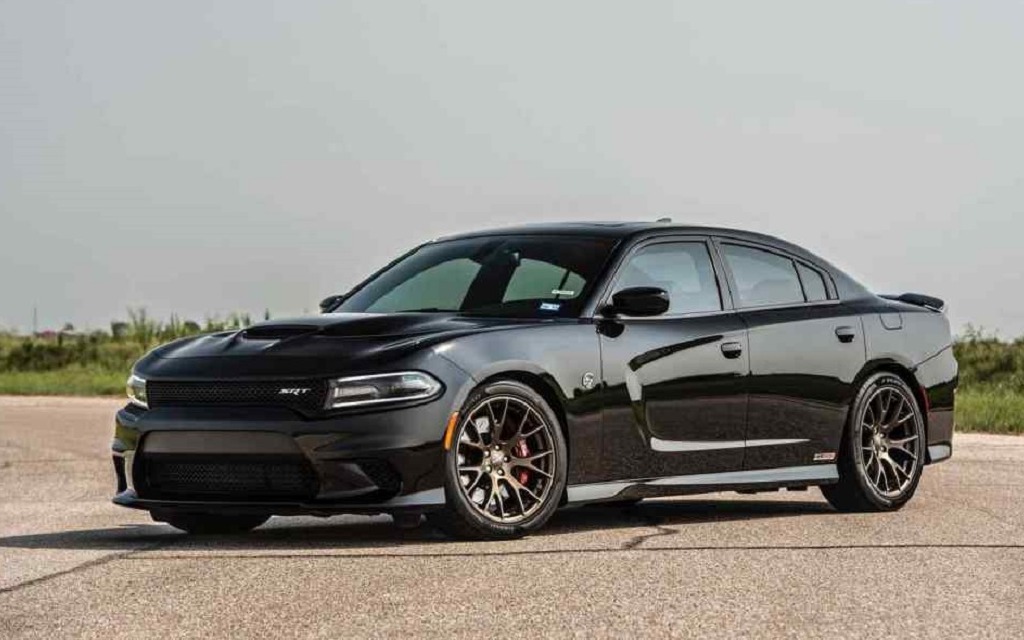 In Hennessey's mind, every vehicle has a serious horsepower deficit: from the new Chevrolet Camaro SS to the Dodge Viper, the Corvette Z06 and the Cadillac CTS-V, anything with less than 500 horsepower can barely get out of its own way.
Even Dodge's overpowered duo, the Charger and Challenger SRT Hellcat, could use some more juice; if you agree that your supercharged 6.2-litre HEMI V8 and its 707 horsepower are simply not enough, you can bring your vehicle to Hennessey's shop in Texas. With some tweaks, they can boost the car's output to 800 or even 850 horsepower.
If you want even more, there is a third option: turbocharging. With the HPE1000 package, Hennessey bolts a pair of turbochargers to the engine (which is already supercharged, mind you). The end result is 1,032 horsepower and 987 pound-feet of torque.
Hennessey will also fit your car with a slew of badges, stickers and certificates that prove your car's provenance.
Thanks to all that, your Charger/Challenger SRT Hellcat will go from 0 to 100 km/h in around 2.7 seconds and will run the quarter mile in less than 10 seconds.
All those horses will cost you USD $55,000, excluding the price of the car. However, for that sum, Hennessey will throw in a 1-year/12,000-mile warranty on top of the one Dodge offers.
Now, all you need is a separate budget for a set of tires each month…
Check out our Dodge Zone
This car isn't that far away from Hennessey's crown jewel, the Venom GT
Share on Facebook