Buy Peace of Mind with the Mercedes-Maybach S 600 Guard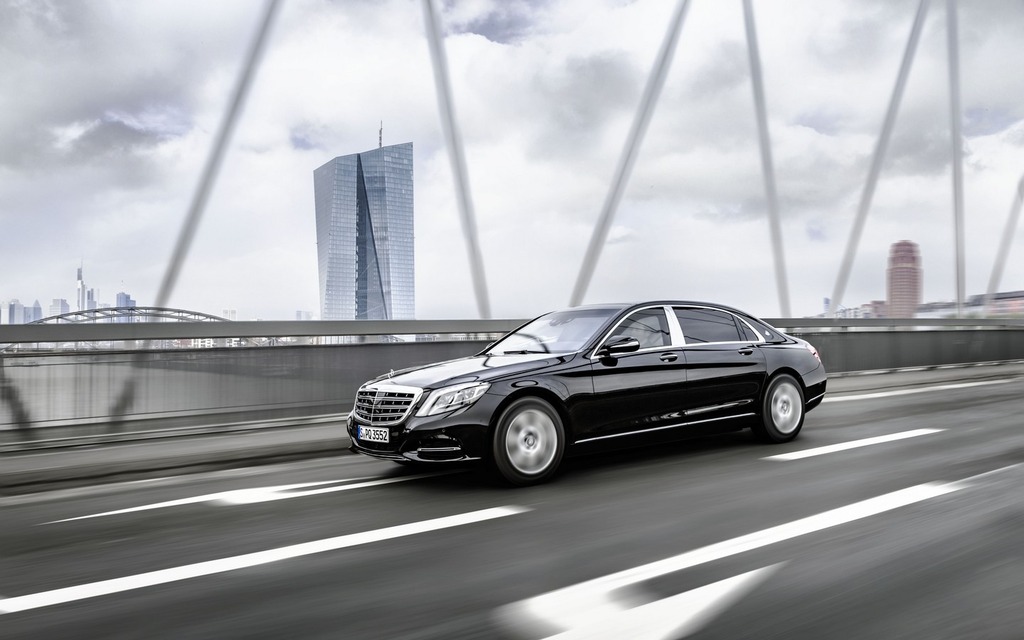 The large sedan you see in the above pictures may look like any other Mercedes-Maybach; in city traffic, it would be pretty invisible, silently gliding through the mass of cars.
What most people won't realize is that this is an S 600 Guard, an armored luxury limousine of the highest caliber. It's the first sedan that manages to achieve the VR10 standard – previously, only a handful of Toyota Land Cruisers were declared sturdy enough to deserve it.
This means the Mercedes-Maybach S 600 Guard can take an armour-piercing, .50 caliber shot or an assault rifle volley at close range without any consequence – except scuffed paint – as its armor plating are more than 18 mm thick. Obviously, the car is pretty much impervious to any handheld firearm, and can stand up to a large array of explosives, from a grenade to a suicide bomber.
Since the S 600's underside is also heavily protected, the car can survive the explosion from a mine.
Mercedes-Benz will sell you this fortress on wheels for around 470,000 euros (about $710,000). Yes, it's expensive, but does your safety have a price?
Share on Facebook