Bentley
Flying Spur

V8 S: A Nice Middle Ground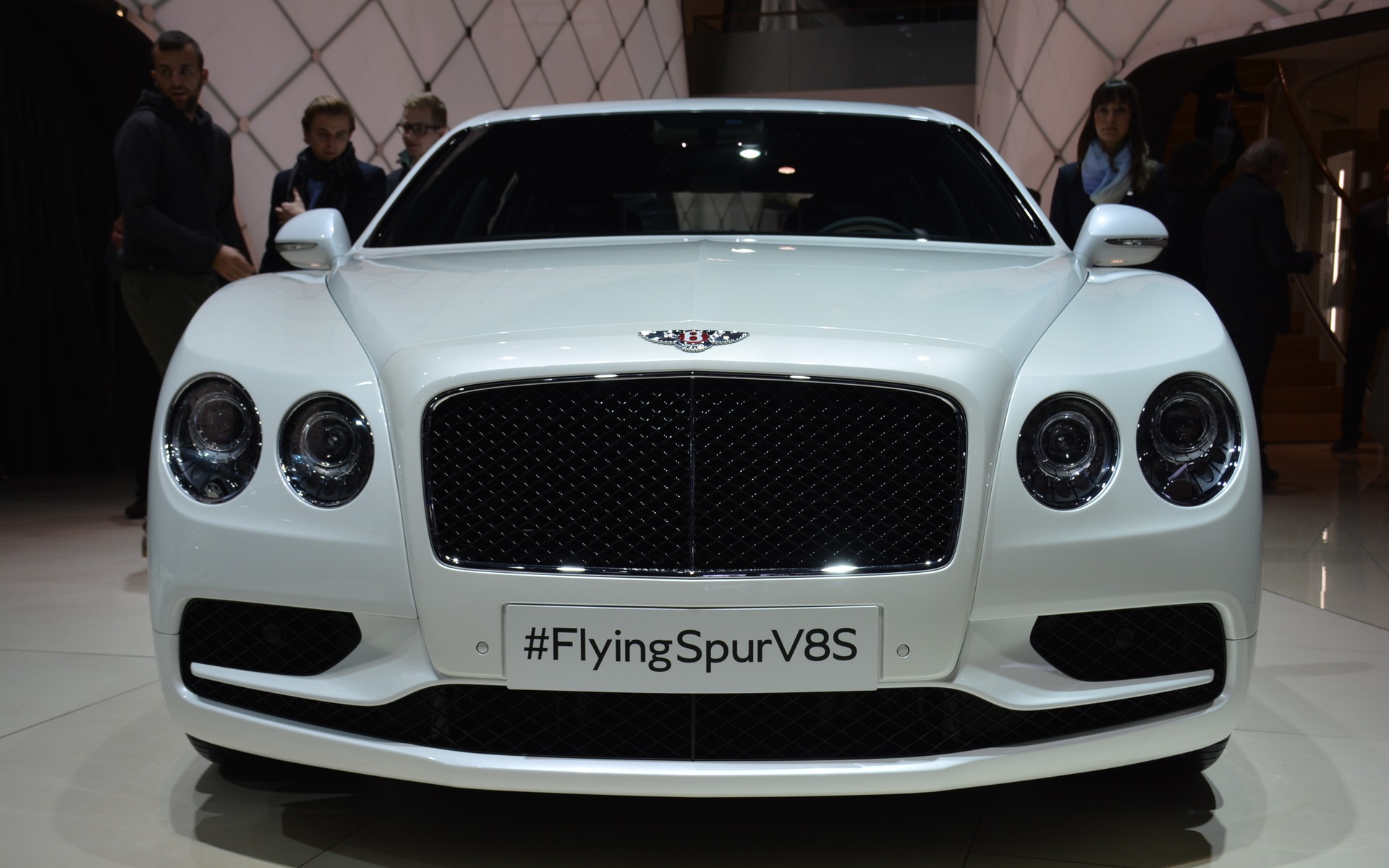 Let's suppose you are in the market for a Bentley Flying Spur; the 500 horsepower of the V8 base version won't suffice, but the 6.0-litre W12 and its 606 horsepower are simply too much… What to do?
Bentley just answered your important dilemma: here is the Bentley Flying Spur V8 S, which is sold as a middle-ground variant. With a set of tweaks, the 4.0-litre V8 now develops 521 horsepower and 502 pound-feet of torque. With an all-wheel drive system that distributes 40% of the power to the front axle and an eight-speed automatic transmission, the large sedan can go from 0 to 100 km/h in 4.6 seconds.
The stability control has been revamped for sportier driving, and the suspensions are firmer… For a Bentley, at least.
With 20-inch wheels, black grille and rear diffuser, the Bentley Flying Spur V8 S will stand out. The car will be unveiled at the Geneva Auto Show.
Share on Facebook