Here is the 2017 Jaguar F-TYPE SVR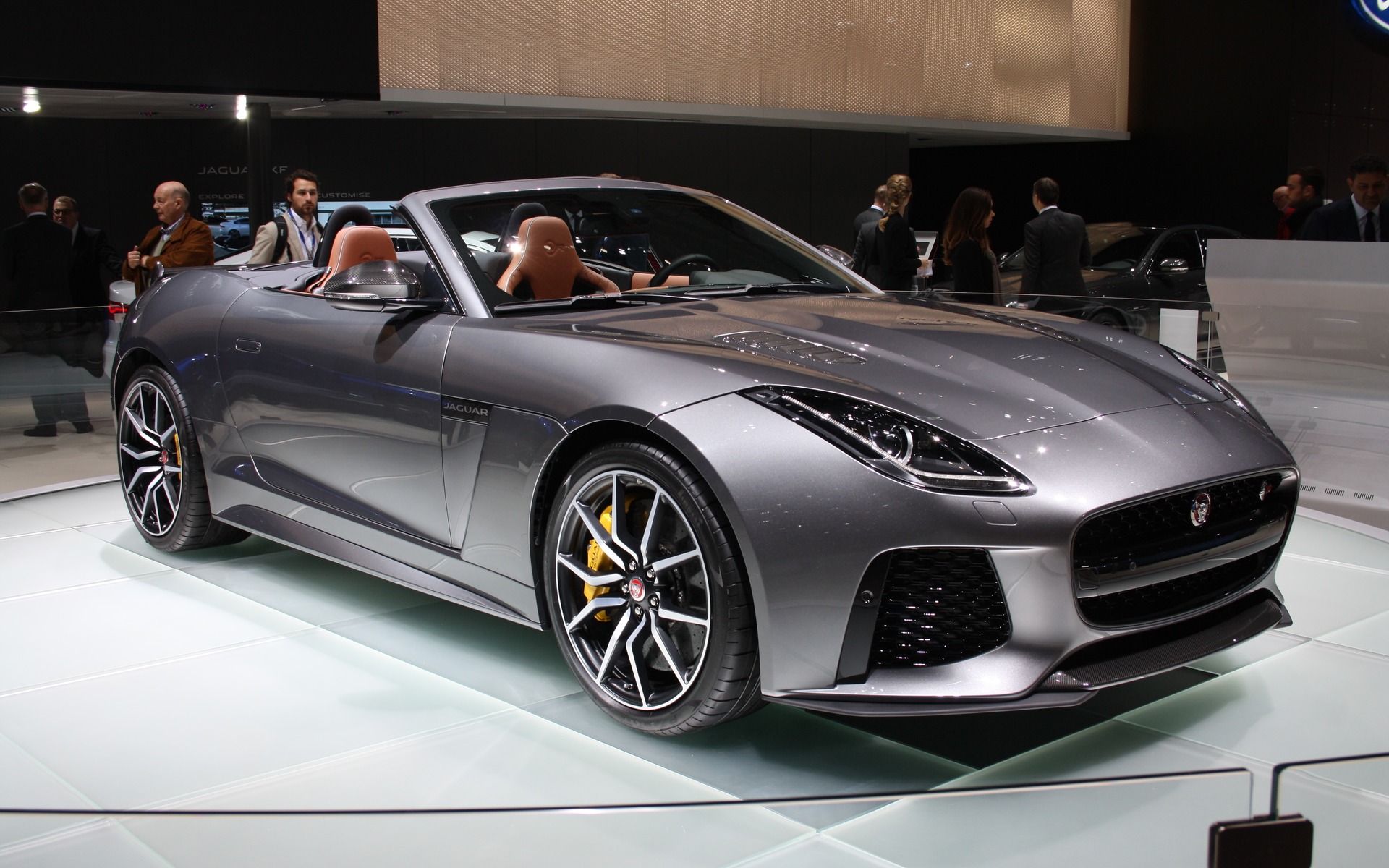 The Jaguar F-TYPE SVR was one of the automotive world's worst-kept secrets: we saw prototypes running around the Nurburgring, spy shots surfaced on the Internet a few months ago and we even saw some of its specs recently.
Finally, Jaguar unveiled their most recent sports car: with 575 horsepower and a top speed of 320 km/h - 314 km/h for the convertible - this car becomes the second-fastest production Jaguar ever built.
The fastest road-going car to ever come out of Coventry is still the XJ220, with a top speed of 354 km/h.
Physically, the SVR will differ from the other F-TYPEs by its bigger air intakes, vented hood and large rear wing; it replaces the deployable unit found on lesser versions of the car.
Power comes from a 5.0-litre V8 producing 575 horsepower, sent to an eight-speed automatic gearbox before going to all four wheels. This enables the SVR to go from 0 to 100 km/h in 4.3 seconds. According to Jaguar, the F-TYPE SVR is 35 kilos lighter than the F-TYPE R. If you choose a few weight-saving options – like carbon-ceramic brakes and the carbon fibre top - you can subtract up to 70 kilos.
Canadian prices haven't been announced yet, but we know the coupe version will start at USD$124,945. In light of the car's announced performance, we are eager to compare it to the Porsche 911 Turbo, which starts at USD$160,000…
Share on Facebook