Finally, an M Powered BMW
7 Series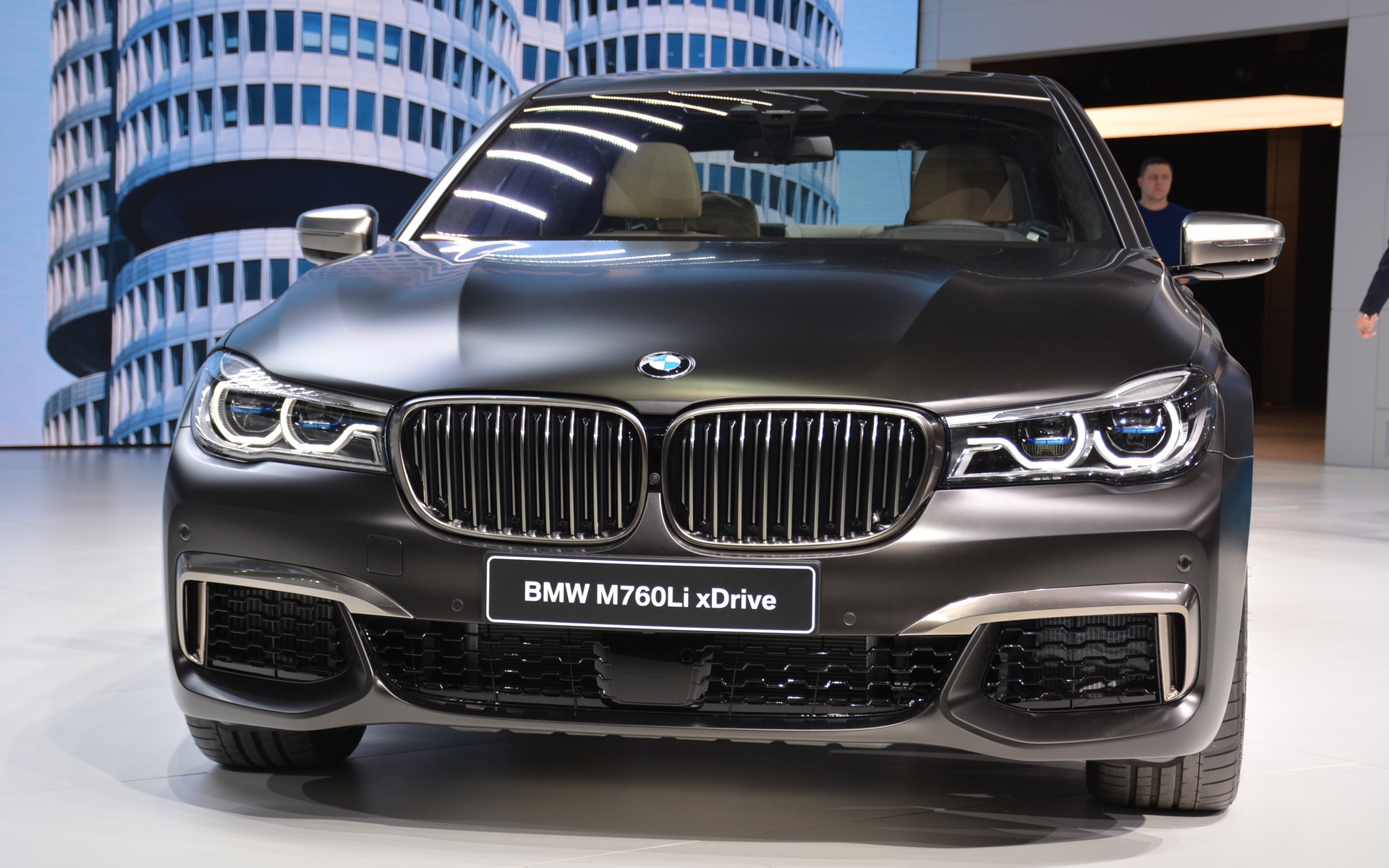 We recently introduced the Alpina B7 xDrive, claiming it was the ultimate high-performance 7 Series since the company's M division weren't touching this big sedan.
Turns out we were wrong: the car you see in the above pictures is the M760Li xDrive, the newest car to come out of M's workshop. It was just unveiled at the Geneva Auto Show.
This car features physical differences from the standard 7 Series, like the aerodynamic tweaks on the front bumper and the rear spoiler. Twenty-inch wheels shod with Michelin Pilot tires are also standard.
Under the hood sits a twin-turbo V12 engine. With a displacement of 6.6 litres, 600 horsepower and 590 pound-feet of torque, this powerplant can propel the M760Li from 0 to 100 km/h in as little as 3.9 seconds.
The air suspension has been reworked for a sportier drive, and the car comes with rear-wheel steering for increased agility.
We don't have any information about the M760Li's price, but it's reasonable to assume it will be a great deal more than the 7 Series' base MSRP of $113,900.
Share on Facebook